How to use YouTube Japanese version: Part 3 "How to upload videos"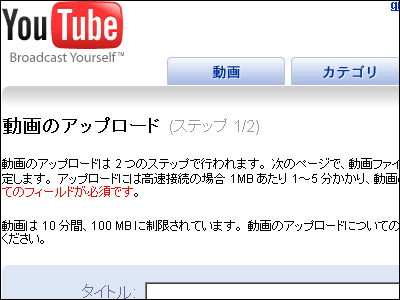 Create account,furtherHow to set up channels and change your accountAlthough I have explained coming so far, the last is the uploading of the movie, the movie that I created or photographed at last.

It can be safe to say that you have almost assumed YouTube as a master if you can do so far.

So, how to upload a movie is as follows.
Log in first from the top right corner of YouTube's top page and click "Upload"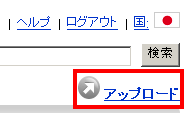 Next enter the title, description, tag. If you enter a tag, it will be easy to get caught in the search. Then decide the category and click "Continue uploading".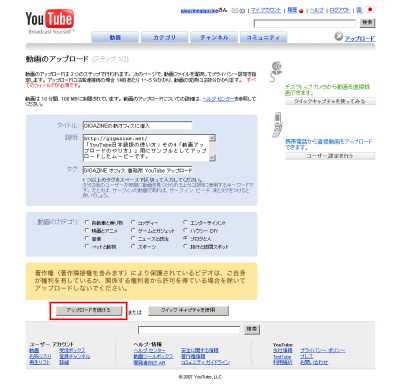 Click "Browse", select the movie you want to upload, choose whether you want to make it public or private, then click "Upload Movie".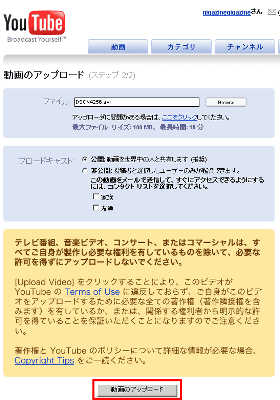 When the upload is completed, you will go to the screen to make more detailed settings. You can choose whether to allow languages, dates, places, comments and conditions for video response, whether to allow evaluation, whether to embed on external sites such as blogs. The HTML code for embedding is also displayed on this screen. Finally, click "Update video information".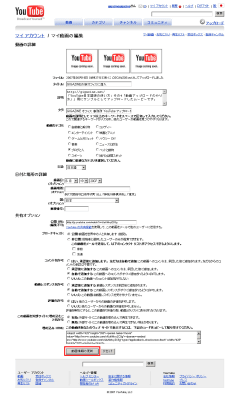 If you click "My Account" → "My Videos" and proceed, you can see what happened to the movie you uploaded earlier. It will take some time to complete the conversion, so let's wait for the time being. If the thumbnail image disappears and the thumbnail image disappears, uploading is completed.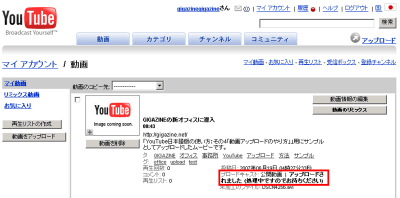 This is the actual uploaded movie.


There are also many other features on YouTube, such as quick capture and group creation function to upload directly from webcam. In addition, new functions are added vigorously from time to time, and it is possible to realize that it is truly the best video sharing and posting site in the world. This time, as the new Japanese version is officially opened, it may be that community activities in Japanese are not just about uploading by Japanese on YouTube, Japanese community activities will become active.