TBS strengthens paid delivery of programs, movies before release also delivered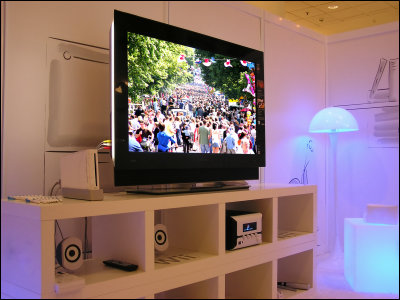 Previously at GIGAZINENHK will broadcast a drama and other popular programs as "NHK on demand" from DecemberI told you that TBS will strengthen the paid delivery of programs from next month.

Also, not only TV programs but also movies before release will be delivered.

Details are as follows.
TBS, enhance distribution of paid movies Terrestrial programs and pre-release movies are also available

According to the Nihon Keizai Shimbun news report, TBS seems to strengthen the business of distributing TV programs and movies on the Internet.

Specifically, in September we will start delivering some of the TV programs that are being broadcast on terrestrial broadcasting, as well as the movie "NEW TYPE ~ Just for love ~"We plan to promote viewing and topics in areas that do not have a screening hall and distribute it 8 days before publication.

As a background to such measures, there is a possibility that the service "IPTV" that delivers programs via the Internet will spread in the future in the future and that there is a goal to prepare for a decline in terrestrial broadcasting CM revenue by increasing the number of paid viewers is.

It seems that it seems to be a very new attempt because it seems to clear the performers' rights processing that becomes a bottleneck when paying the program at a fee.