Is it a new work? ".hack" series cyber connect to two starts a mystery countdown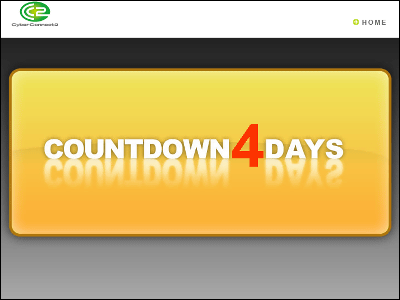 Game that developed a big media mix such as animation and comics ".hack"NARUTO - Naruto" in the popular serial series by Weekly Shonen Jump such as PS3 software "NARUTO - Naruto - Narutimetto Storm" released on January 15 which was stated as "Lost the boundary between animation and game" Famous for game productionCyber ​​Connect toStarted a mystery countdown.

What will be announced?

Details are as follows.
COUNT DOWN
http://www.cc2.co.jp/new/index.html

According to this page, Cyber ​​Connect - to - 2 seems to make some new announcements. As of January 12th at 23:00, it is 4 days remaining until the presentation.

Hints and tips on the presentation are not clear, but since the new link for Nintendo DS of the virgin work "Tail Concerto" is being done with the following link, the ". Hack" series and "Silent Bomar" There is a possibility that a sequel of titles other than "Tail Concerto" or announcement of complete new titles will be performed.

Coming Soon
http://www.cc2.co.jp/new2/index.html

This is very bad ....