A 140-year-old lobster in a restaurant is brought back to the sea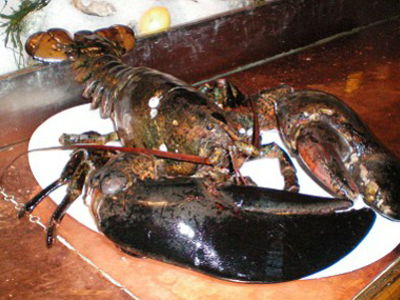 Lobster which is generally said to have a very long life expectancy, but it seems that a lobster estimated to be an estimated 140 years old in a certain restaurant was discovered and returned to the sea. It is likely that you will be full with just this when you actually eat with a huge lobster when you are 140 years old.

Details are from the following.
140-year-old lobster rescued from seafood restaurant to be returned to the ocean by animal rights activists | Mail Online

A huge lobster, estimated to be 140 years old, was found in a restaurant called "City Club & Seafood" in New York City, USA, and animal protection groupsPETAIt seems that it was supposed to be returned to the sea. This lobster was discovered in the offshore of Newfoundland in Canada shortly after entering this year, and it was transported to New York as it was. It seems that this huge lobster was displayed as a mascot to attract customers at the restaurant.

This is a 140 year old huge lobster. He told me that he weighed 9 kilograms.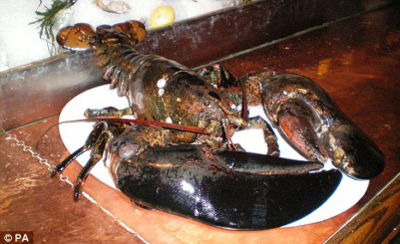 The size of the scissors is not ordinary.



Lobster protected by PETA.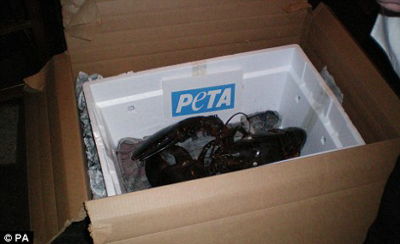 Keith Valenti, owner of the restaurant, said there was no objection on lobster being returned to the sea. The president of PETA commented that "We appreciate the consensual response of City Club and Seafood."

Regarding this matter, PETA is also introduced at the following site.
PETA Media Center> Recent News Releases: Today: 140-Year-Old Lobster to Get New Lease on Life

PETA Media Center> Recent News Releases: 140-Year-Old Lobster Gets New Lease on Life

The PETA Files: Victory! 140-Year-Old Lobster Going Home
in Note, Posted by darkhorse_log