"8 yen mobile" disappears? SoftBank Mobile raises the new Super Bonus substantially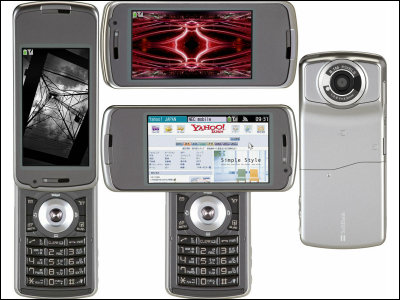 You can enjoy free calls and softwares between SOFTBANK MOBILE by paying only 8 yen per month "8 yen mobile phone"SOFTBANK MOBILE, which is actively involved in capturing demand for the second device, has revealed that there is a possibility of substantially raising the discount plan" New Super Bonus ".

If the real price rise is done, "8 yen mobile" seems to disappear from the market.

Details are as below.
[Quick newsletter] From August 19, 2009, the basic monthly fee will be excluded from the monthly discount discount target. | MOBILEDATABANK

According to MOBILEDATABANK handling information related to mobile phones, SOFTBANK MOBILE is going to raise the real price of the discount plan "New Super Bonus" from August 19, 2009.

When purchasing a mobile phone by using "New Super Bonus", this is the basic charge, call charge, communication fee etc.Universal usage feeDiscounted usage fee excluding "Monthly DiscountHowever, regarding the new Super Bonus Agreement for new / contract change / purchase increase after August 19, the basic monthly fee will be excluded from the monthly discount discount target.

The current "Monthly Discount" discount image applied when purchasing mobile phones for 2980 yen × 24 times by using "New Super Bonus" in new subscription is like this. The basic royalties (white plan), packet flat-rate usage fee, calling fee, etc. are discounted for 2000 yen, and total payment combined with payment split money of 2980 yen of mobile phone terminal is 5829 yen to 3829 yen. The discount amount varies depending on the model.




By the way, "8 Yen Mobile" pays all the charges for mobile phone terminals in bulk, and monthly payment is only 8 yen of universal usage fee, because basic monthly fee of White Plan is discounted on monthly dividend Although it was said that the basic royalty fee will not be discounted, it seems that at least the burden of 980 yen, which is the basic usage fee of the White Plan in addition to the universal usage fee, will occur every month.

According to MOBILEDATABANK, those contracted by August 18, 2009 and existing contracts are not included in this revision, so if you want to have 8 yen mobile, please consider it early Perhaps it is better to have him.

For this matter, GIGAZINE editorial department made a phone call to Softbank Mobile, but as of 12th July 13, no response has been made.