Calls to other cellular phones etc. are free, e-Mobile carries out "call flat rate campaign" against WILLCOM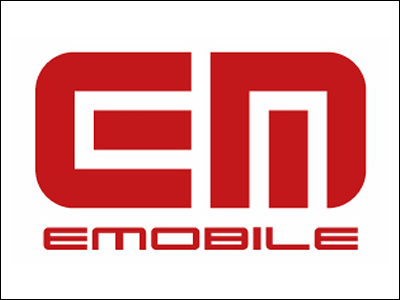 Last December 1stWillcom launched the option plan "fixed rate with anyone" that allows anyone to make free calls, But EMOBILE as a counter service "Call flat rate campaignWe will carry out the clarification.

Not only data communication but also calling will be flat, so it was announced the other daySmall terminal "Pocket WiFi S" combining mobile wireless LAN router and smartphoneIt seems to be useful when using such as.

Details are as below.
Press Release | Implemented "Call Fixed Campaign" from January 14th to make free domestic calls to mobile phones · PHS · fixed phones (including IP phones) |

According to eMobile's press release, domestic calls to landline phones including mobile phones, PHS, and IP phones are free for users who subscribe to a newly set smart phone price plan by new contract or model change It is said that the "fixed call campaign" will be conducted from Friday, January 14, 2011.

"Call flat rate campaign" is an audio terminal equipped with Android 2.2"Pocket WiFi S (S31HW)" and "HTC Aria (S31HT)" rate plan "Smart Plan" "Smart Plan Light"By paying the monthly charge of 1820 yen as a basic monthly fee of the basic monthly fee of 25, the domestic call within 10 minutes including the application month will be free up to 500 times a month.

By combining this with a charge plan "smart plan light (simple simple)" from 580 yen per month, users who mainly use calls will be able to use domestic calls for free at a monthly fee from 2400 yen It is being done.

Also, users who use data communication can combine with "Smart Plan (simple plan)" of 4580 yen per month, so that it becomes possible to use not only free domestic call at a monthly rate of 6400 yen but also data communication at a full fixed price Thing.

The campaign acceptance period is scheduled for Friday, January 14, 2011 to March 31, 2011 (Thursday), but already users who have joined the Smart Plan, Smart Plan Light will be on January 31, 2011 It is necessary to apply until Monday. Incidentally,Optional service "Fixed flat pack 24" for which the call charge to other mobile phones is half priceIt seems that it can not be used in combination.
in Mobile, Posted by darkhorse_log