To provide inexpensive "call flat-rate option" that EMOBILE can talk free of charge to other companies, target models also expand drastically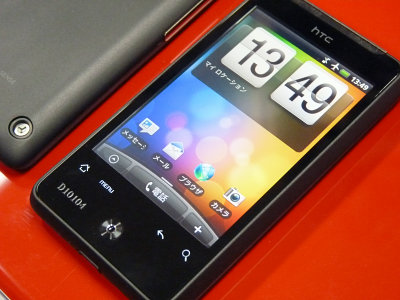 As a limited-time campaign from January this year, EMOBILE will hold domestic calls within 10 minutes per month to EMOBILE mobile phones, other company's mobile phones, PHS, fixed phones (including IP phones) up to 500 times per month Become free "Call flat rate campaignAs an official option plan, we are developing "Call flat rate option"We announced that it will offer.

The service fee is cheaper than before, and it is a service that can be used easily.

Details are as below.
Started offering "call flat-rate option" free of domestic calls to cellular phones, PHS and fixed phones | Press Release Presentation | e-Access

According to eAccess's press release merged with EMOBILE, the company will start offering "call flat-rate option" newly from Wednesday, April 27, 2011. According to this, the "fixed call campaign" currently on offer will end on 26th April (Tuesday).

"Call Fixed Price Option" is for domestic calls within 10 minutes to mobile phone, PHS, fixed phone (including IP phone) for users subscribed to "Smart Plan" "Smart Plan Light" The monthly fee is 1,400 yen.

Details of call charges. If it exceeds 10 or 300 times per time, 18.9 yen will be charged per 30 seconds.




Users who mainly use calls can combine with "Smart Plan Wright (simple simple)" from 580 yen per month so that domestic calls can be used at a fixed rate from 1980 yen per month, and users who frequently use data communication Combined with "Smart Plan (Simple, simple)" of 4580 yen per month, it is said that data communication will be flat at 5980 yen per month.

Considering that "Call flat rate campaign" was 1820 yen per month and 500 times a month, the number of calls can be reduced, but for those who "do not spend 500 times per month", "Call flat rate option Is not it reasonable for you?

Expand target terminals of "Smart Plan" and "Smart Plan Light" | Notice | eAccess

From April 27, the target terminals of "Smart Plan" and "Smart Plan Light"Pocket WiFi S (S 31 HW)"and"HTC Aria (S31 HT)"It decided to expand to all models of voice terminals only.

Along with this, on May 31, 2011 (Tuesday), we end application acceptance of "Mobile phone plan", "Giga data plan", "Data plan" and optional service "Flat-rate pack 24" provided for telephone service That's right.
in Mobile, Posted by darkhorse_log