Finally "SOFTBANK's 3G network inexpensively to be able to communicate flat-rate data" appeared, "but with notes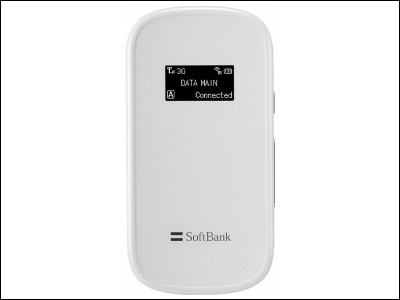 While NTT DoCoMo, KDDI, EMOBILE and others are offering flat-rate data communication services for personal computers and others on their 3G network, only communication using eMobile's network is used for flat-rate communication with their own 3G network SOFTBANK MOBILE was doing a fee-based billing.

We adopted DC-HSDPA which started in February this yearFor "ULTRA SPEED" with a maximum downlink of 42 Mbps, communication in the existing 3G area is subject to a fixed amountHowever, such as restricting the user who provides the service to a corporate entity, the company that had not offered flat-rate service on its 3G network to the end to the end only finished cheap rate plan which finally can use the fixed amount of data communication "All you can do dataWe announced.

However, it seems to be too early to think that "It can communicate in a wide area covered by SoftBank!" Details such as contents inquired to SOFTBANK MOBILE Public Relations Department are as follows.
About data communication service for mobile Wi-Fi router "All-you-can-eat" launch | SOFTBANK MOBILE Corp.

According to the press release of SOFTBANK MOBILE Corp., the company will be able to use the data communication service of maximum 7.2 Mbps downlink in conjunction with the release of the mobile Wi-Fi router "SoftBank 006Z (ZTE)" from Saturday, June 18 It is said that it will start offering a dedicated rate plan "data all you can".

This is "SoftBank 006Z" main body. Battery can be driven for up to 4 hours.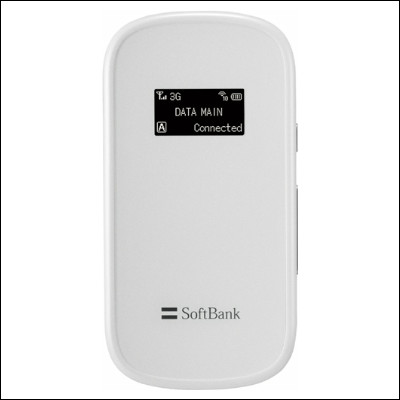 "Data Alligator" is a two-stage plan that the data communication will be available for 1400 yen to 4935 yen per month, and if you apply for a new application by Wednesday, November 30, 2011, Start campaign "is applied, it will be available from 1400 yen to 4380 yen a month.

Details of "Unlimited data". It is a package plan that it becomes available with a maximum of 4380 yen per month if you set up "Data flat plan S" of monthly amount of 6380 yen and "data flat plan S" of monthly amount of 3,780 yen, but if there is such price difference there is a plan It seems that it is virtually impossible to think that a person applying for solo will come out, which is effectively a set contract premise. In addition, the following fee includes 525 yen / month of "basic data fee" basic fee.




Service area overview. There are descriptions "Data free all-you correspondence area" and "Data free floating correspondence sub area", but users contracting only "data flat plan" contract only "data free range correspondence area" and "data flat plan S" The user can communicate only with "data available free sub-area".




In addition, with regard to this "all-you-can-to-do data", descriptions of concrete service contents such as "data flat plan", "data flat plan S", "data free allotted area" and " So, when I contacted SoftBank Mobile, I got the following answers.

· Data flat plan and data free area correspondence area
Flat-rate data communication service using SOFTBANK MOBILE's network and its area

· Data flat plan S and data sub-area correspondence sub area
Flat-rate data communication service using EMOBILE's network and its area

Regarding the data communication flat-rate service provided by SOFTBANK MOBILE,Only the "ULTRA SPEED" compatible area using the 1.5GHz band newly developed, not the existing 3G area can be usedBecause they answered "It is different from the vast 3G network that is available for mobile phonesIt will be.

It was announced last NovemberSchedule area expansion of "ULTRA SPEED". As of June 2011, the population coverage rate was estimated to stay at only about 60%.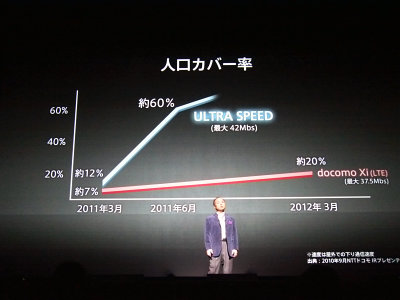 As for the 1.5 GHz band which is used as the network of "ULTRA SPEED", the company once provided to 2G service, although it seems to be clearly notified beforehand about the point that the used network differs from the conventional one There is also the merit that the area development will be carried out smoothly from now on.

Moreover, because we can use the e-mobile network that covers an area including Tosa Osaka subway all stations etc. together, even if it does not go as far as the existing coverage area of ​​SOFTBANK MOBILE, radio waves will not enter There seems to be not much trouble.