EMobile improves 'call flat-rate option', free calls between users etc.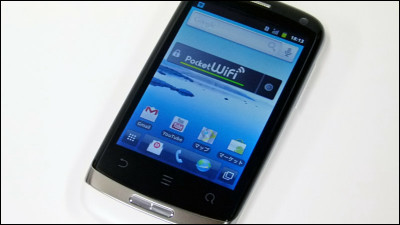 Call service to other company's cellular phone and fixed phone etc will be free up to 500 times a month Willcom improves option service "call fixed amount option" which EMOBILE offers, in a form to combat "anyone with fixed amount" It was announced.

Partial change of provision conditions of "Call flat-rate option" - Call between E-Mobile and SMS free of charge ~ | Notice | eAccess

According to EMOBILE 's press release, the company seems to partially change the provision conditions of "call flat rate option" from 1 November.

In the conventional "call flat-rate option", if the call between e-mobile also exceeds 10 minutes per month or 300 times per month, 30 seconds 18.9 yen, SMS transmission of e-mobile users also received 2.1 yen per charge However, after changing, e-Mobile talks are free regardless of time or number, and SMS transmission is also free.

Comparison before and after change.




As e-Mobile campaign for smartphones from July 1 this year,"Wireless flat-rate free campaign" which can use the data communication corresponding to "tethering" that allows wireless LAN devices to connect to the Internet via a smartphone and a set of "call flat-rate option" at a monthly charge of 4580 yenIt is developing until October 31.

Contents of free call charge campaign. When applying this campaign, the usage fee of "Call Fixed Price Option" will be changed from 1400 yen per month to 0 yen per month.




In other words, if you use this campaign during this month, from NovemberYou will be able to enjoy 300 phone calls per month for 4580 yen per month, including data communication with tethering, calls between e-mobile users, SMS, and other companies' mobile phones and fixed-line phone calls within 10 minutesThat is why.
in Mobile, Posted by darkhorse_log