DoCoMo calls announce 24 hours free "Xi Talk 24", further tethering free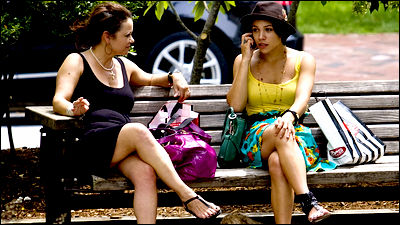 ByJPott

NTT DoCoMo, which has more than 50 million users in Japan, is planning a new rate plan for 24-hour domestic calling between users for Xi smartphonesXi Talk 24We announced.

Press Release Presentation: Start Offering Xi Rate Plan, etc. Supporting Voice Calls | Notice | NTT DoCoMo
http://www.nttdocomo.co.jp/info/news_release/2011/10/18_01.html

By contracting "Xi Talk 24" with "Type Xi (780 yen per month)" and "Xi Kake · Hodai (monthly amount of 700 yen)", calls between DoCoMo users are free for 24 hours at 1480 yen per month something like.

In addition, the packet flat-rate service for Xi smartphones is set to 4410 yen (5985 yen after May 1, 2012) for "Xi Pake · Hodai Flat" for users subscribed by April 30, 2012, "Xi Pake · hodai double "will be offered at 2100 to 4935 yen (6510 yen after May 1, 2012).



Furthermore, until October 1, 2012, no measures are taken to reduce transmission / reception to 128 Kbps even if 7 GB or more is communicated, and for "tethering" which connects wireless LAN compatible equipment to the Internet by using Xi smartphone as a router instead of a router, It is said that it can be used without an additional charge.
in Mobile, Posted by darkhorse_log