NTT DoCoMo and Kadokawa Bookstore start offering anime cartoons "Anime Store" in July at a monthly rate of 420 yen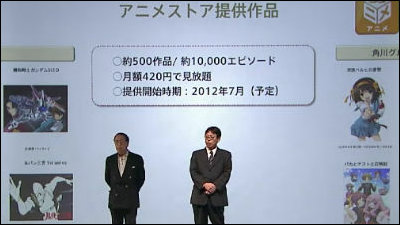 NTT docomoWhenKadokawa ShotenAnnounced that it will offer animation distribution service for smartphones "Anime Store" from July. It is said that docomo · animation store Co., Ltd. will be established as a joint venture company in May 2012.

Press release presentation: Expanding the service content of 'd Market' | Notice | NTT DoCoMo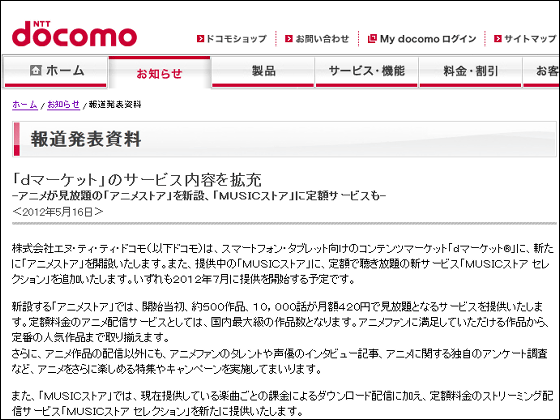 Press release presentation: NTT DoCoMo and Kadokawa Shoten agree to set up "DoCoMo Anime Store", a joint venture company that will conduct animation distribution business for smartphones | News | NTT DoCoMo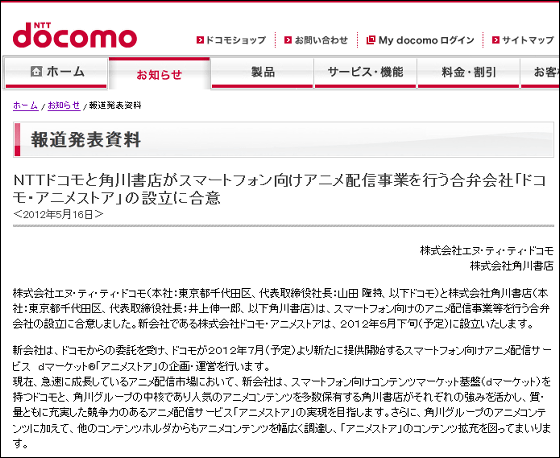 Kadokawa Group Holdings Chairman Hirohiko Kadokawa Director and Chairman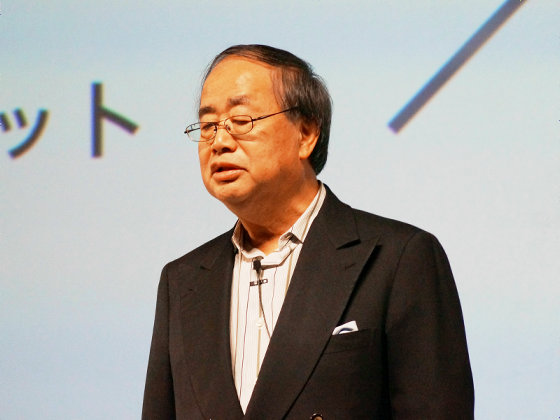 Kadokawa Shoten Takeshi Yasuda Director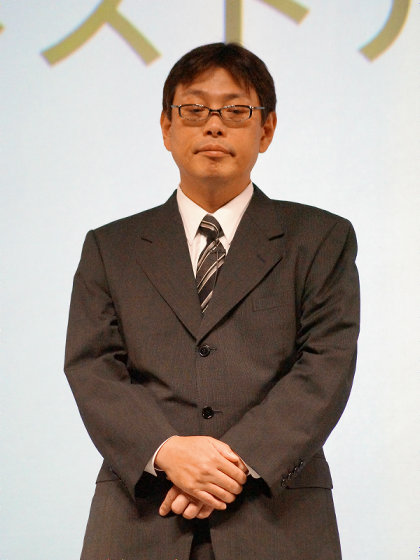 NTT docomo Summer 2012 model "Anime store" was announced at the new product / new service announcement meeting. Mr. Kadokawa will shake hands with President Yamada of NTT DoCoMo.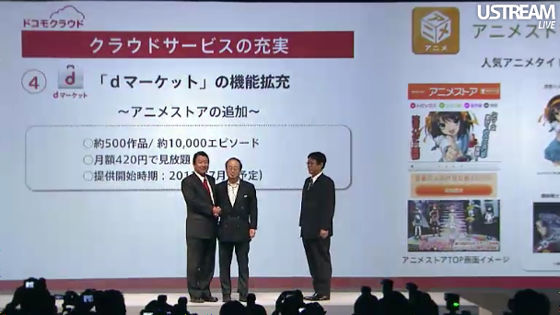 In this service, we are going to distribute not only cartoon animations produced by Kadokawa Shoten but also other companies' work. DoCoMo is 60% invested in a joint venture, and Kadokawa Shoten is 40%, and it seems that they will also make contributions and offer programs for new animations.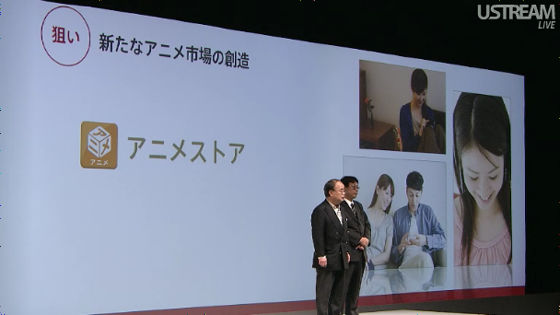 Approximately 500 works / 10,000 episodes are offered. It is unlimited at 420 yen per month, and the start is scheduled for July.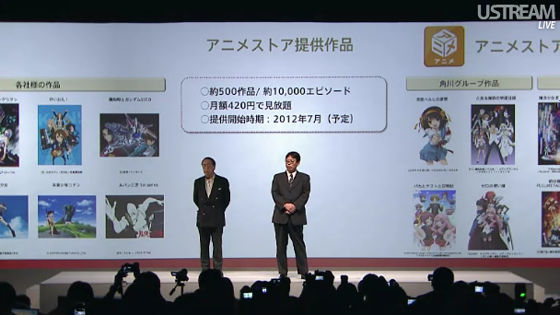 The target works include "The Melancholy of Haruhi Suzumiya"Baka to Test to Shokanju"Toaru Magical Index"Familiar of Zero"Magical Girl Madoka ☆ Magica"Fullmetal alchemist FULLMETAL ALCHEMIST"Neon Genesis EVANGELION"The Girl Who Leapt Through Time"K-ON!"Future boys Conan"Mobile Suit Gundam SEED"Lupine The 3rd 1st series"And so on.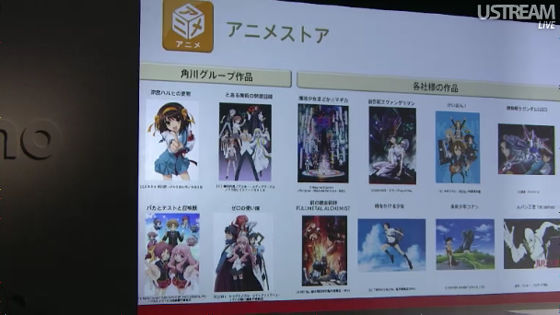 In addition, it is said that some works will be charged separately.

Main Features of the 2012 Summer Model: Features of the New Service: Add Content Genre (Anime Store) | Products | NTT DoCoMo

Although the latest work is not included in the lineup, what kind of work will be delivered by expanding the future lineup is a matter of concern.