Internet service "Buffer" that can make a reservation post from Twitter / Facebook / LinkedIn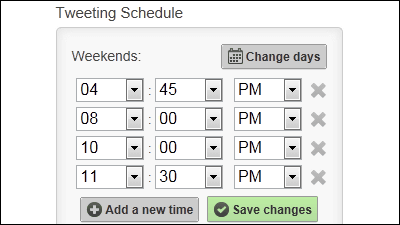 "Buffer" is a net service that you can make reservations for up to 10 free of charge when posting on ideas or event announcements on the date you specify. We collaborate with various things such as iPhone · Android terminal, Firefox / Chrome / Safari / Opera in browser, Reeder / Mr. Reader / Pocket / Social Bro / If This Then that application as application.

The usage of Buffer is as follows.

Buffer - A Smarter Way to Share on Social Media
http://bufferapp.com/

Click "Sign in with Twitter" on the above site. I will use a Twitter account here.




Enter your Twitter account and password and click "Login".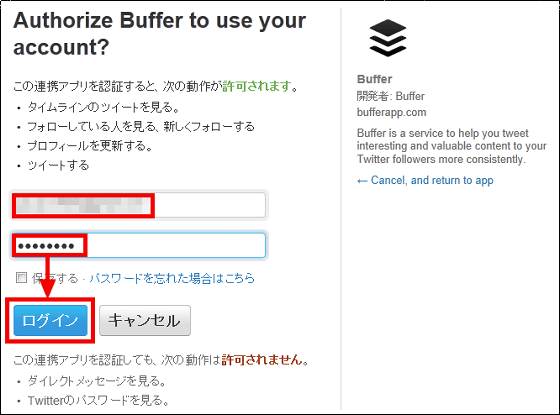 The operation screen to which the content to tweet is entered is displayed.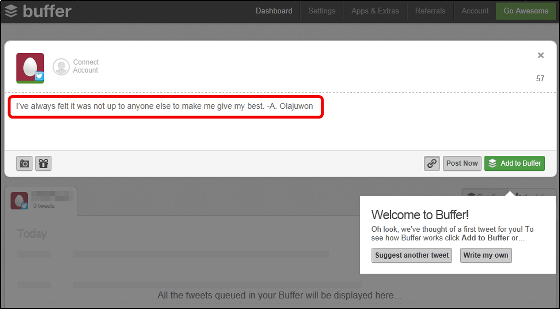 Since there is guidance, click "Add to Buffer" to grasp the mechanism of Buffer.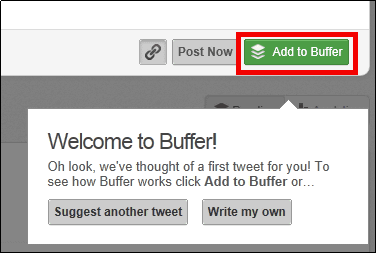 I made a reservation to tweet below 9: 9 in the morning of tomorrow. "Add to Buffer" is a button for reserving.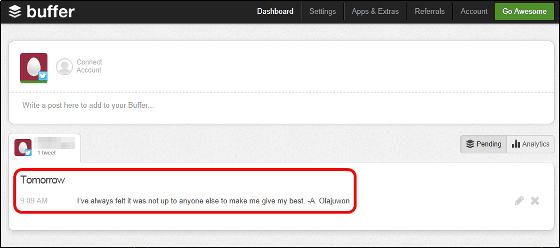 To reserve tweets from the first, enter the contents to tweet "Write Post here to add to your Buffer ...".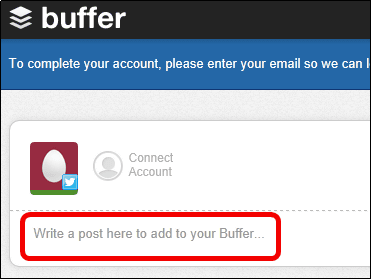 Try copying and typing the following letters and URLs ......




Characters are entered as is and URLs are automatically shortened.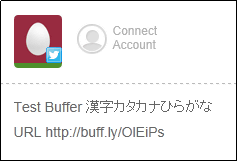 Click "Add to Buffer".



We made a reservation to tweet at 11:15 am tomorrow. The maximum number of reservations is 10.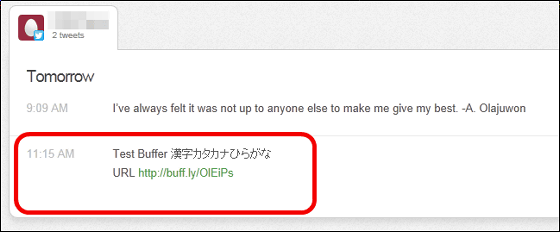 With the four icons on the right side of the reserved tweet you can change the order and time of reservation / tweet / edit / delete now.




Click "Analytics" to check the number of retweets after tweet, click number of URL, etc. I understand the reaction after tweet.




Click "Settings" to set reservation time etc.




On the left side, you can select a shortened URLBitlyYou can set the time zone and reservation time on the right side.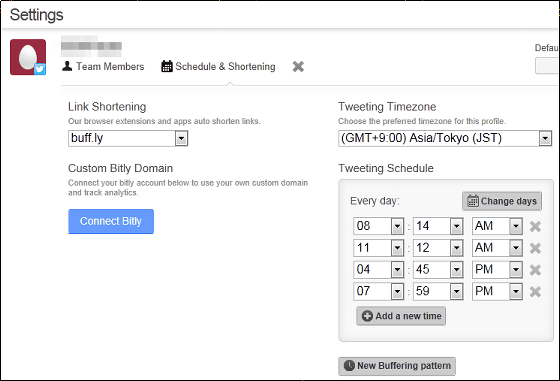 To match the time zone in Japan time, select "(GMT + 9: 00) Asia / Tokyo (JST)".




Click "Change days" to set the day to be reserved.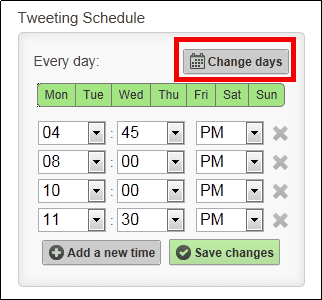 The day of the week where the green part can be reserved has become.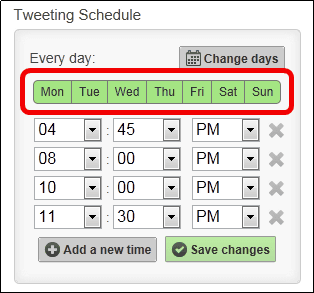 To set not to reserve on Friday only, click "Fri" and click "Save changes" OK.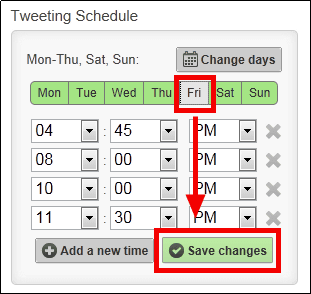 Click "Add a new time" to increase reservation time.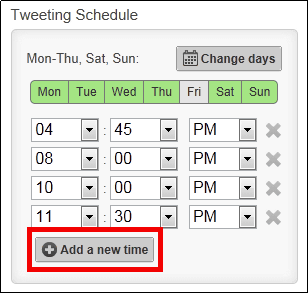 A reservation time of 12 PM was added.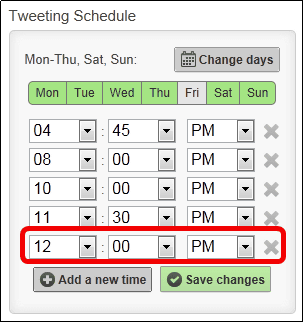 To delete the appointment time, click "×" if it is OK.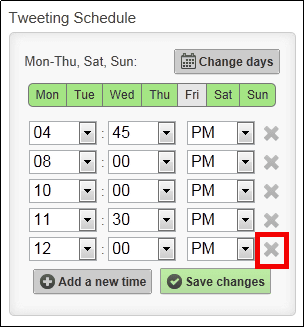 If you set a reserved time like this ...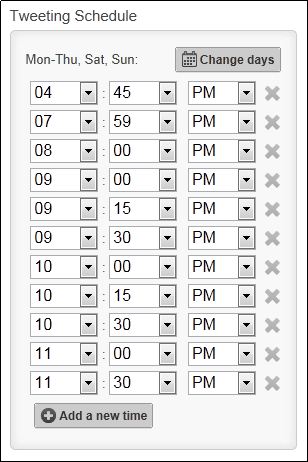 It will be reserved more and more in order according to the setting.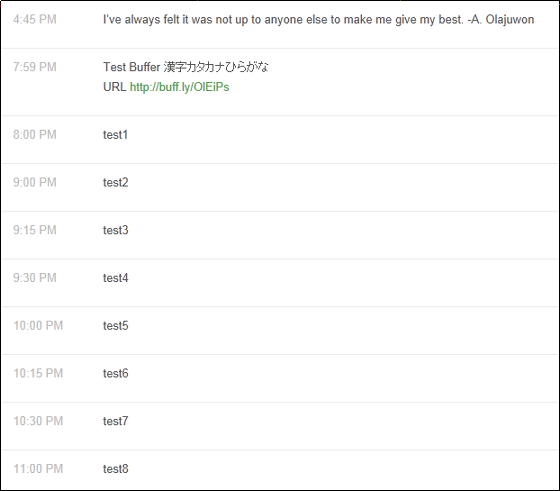 In addition to using Buffer alone, it can be linked with Firefox / Chrome / Safari / Opera, as well as various applications on iPhone and Android smartphone.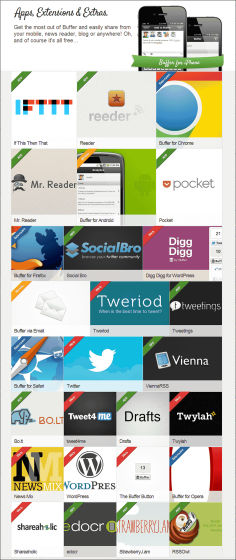 If you use Buffer from Chrome to try it, make the browser Chrome,siteClick "Install Now" in Buffer for Chrome.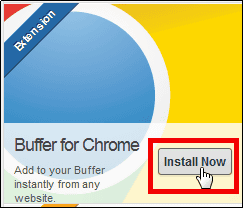 Click "Add".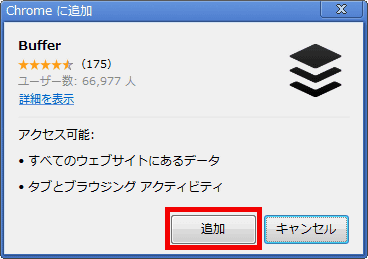 The Buffer icon will be added to Chrome.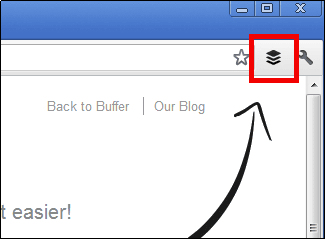 How to use, click on the Buffer icon on the page you care about.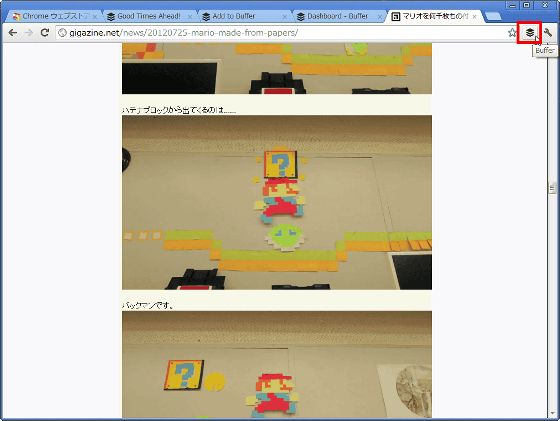 If you click "Post Now" or "Add to Buffer", you can quickly make a tweet or make a reservation.



After tweeting or reservation, you will return to the original page you were looking at immediately.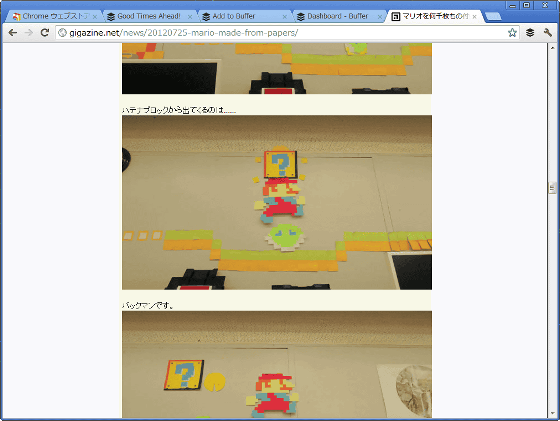 If you use a paid version of 10 dollars a month (about 780 yen) or 102 dollars a year (about 8000 yen), the number of booking postings has increased to more than 10, so you can register twelve accounts for Twitter / Facebook / LinkedIn .