1.5 GHz quad core CPU + 2420 mAh high capacity battery + waterproof dustproof + NFC all entering smartphone "ARROWS A 201 F" looks like this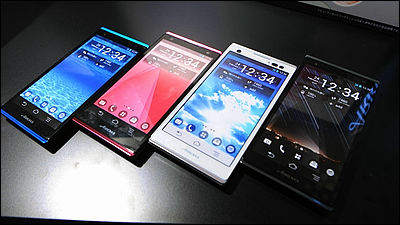 Adopted the newest Android 4.1, 1.5GHz quad-core CPU "APQ8064" adopted, and main camera equipped with 13.1-megapixel high-definition camera effective pixels, backside illuminated CMOS sensor "Exmor R for mobile" and high sensitivity Also adopted "Milbeaut Mobile" which realizes full HD movie shooting and various shooting functions with low noise, it also has waterproofing equivalent to IPX 5 · IPX 8 and dust-proof performance equivalent to IP 5 ×, Osaifu-Keitai · One Seg · Infrared, and newly NFC The fact that all the smart phones that are equipped with it are "ARROWS A 201F"is.

ARROWS A (Ace) Overview of SoftBank 201F (Fujitsu Mobile Communications) | SOFTBANK MOBILE Corp.
http://www.softbankmobile.co.jp/ja/news/press/2012/20121009_03-page_03/

The booth is a great success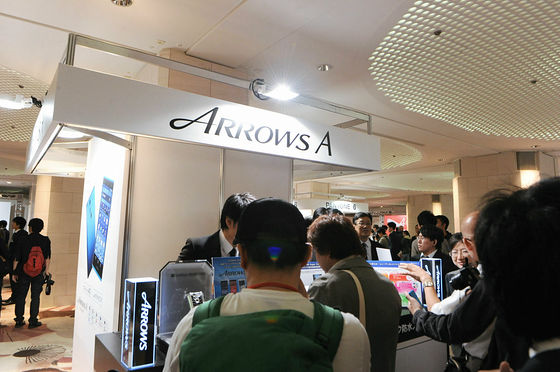 It was a mock, it was unknown what kind of behavior actually would be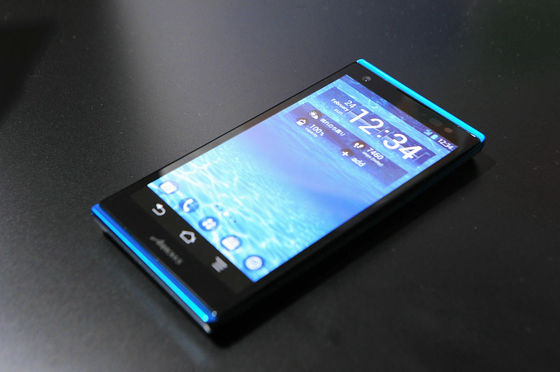 Approximately 65 × 129 × 10.9 mm as a provisional value (excluding protrusions)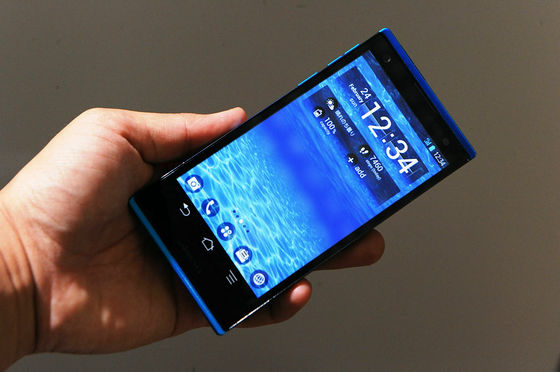 Weight is also provisional about 145 g.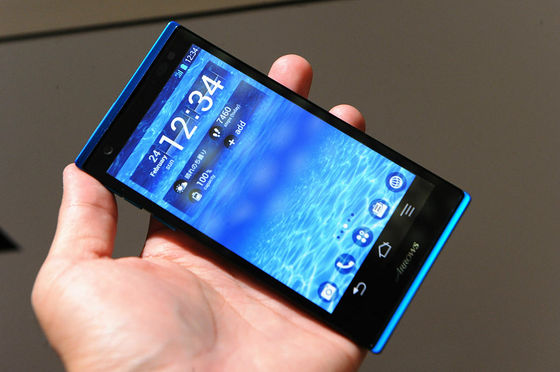 Aspect etc.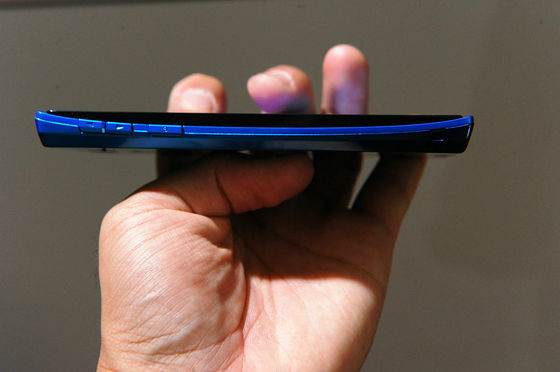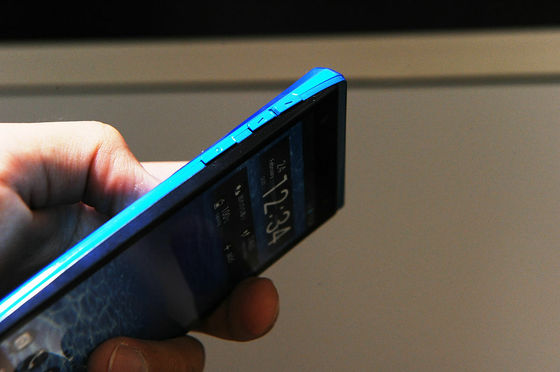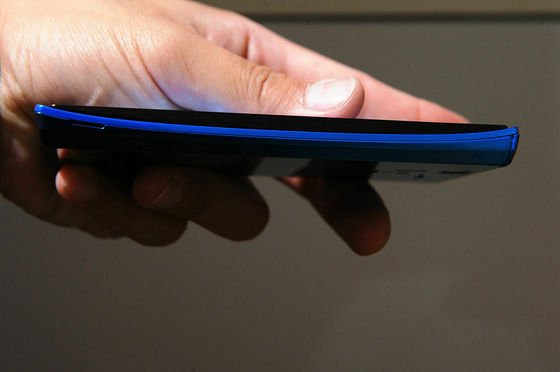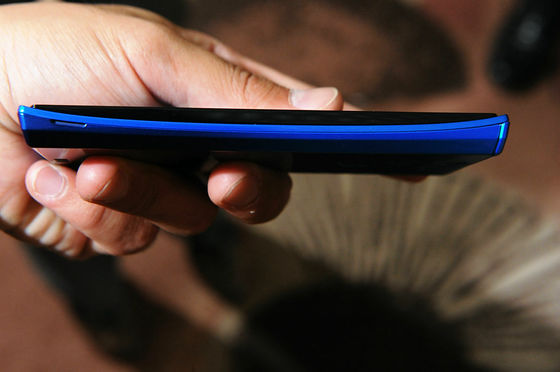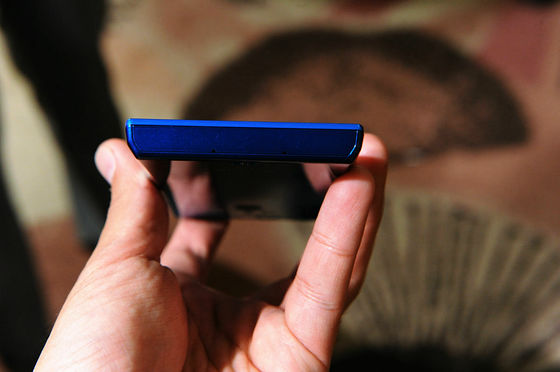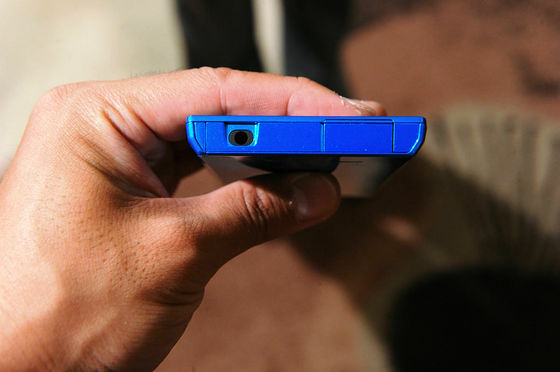 The main camera has 13.1 million pixels, the sub camera has 1.2 million pixels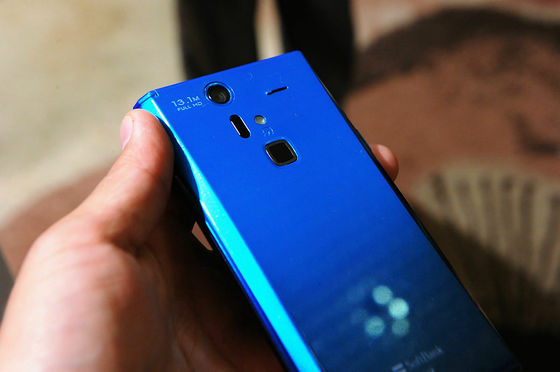 Approximately 4.7 inches HD (1280 x 720 dots) liquid crystal (up to 16.77 million colors)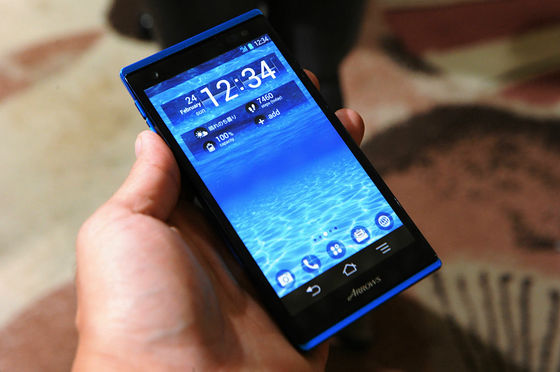 A 4.7-inch liquid crystal (1280 × 720 dots) according to "Super Clear Panel" which eliminates the layer of air in the display and reduces diffused reflection and diffusion of light, it has about 20% higher brightness and contrast compared with conventional LCD It is said that it is easier to see even outdoors.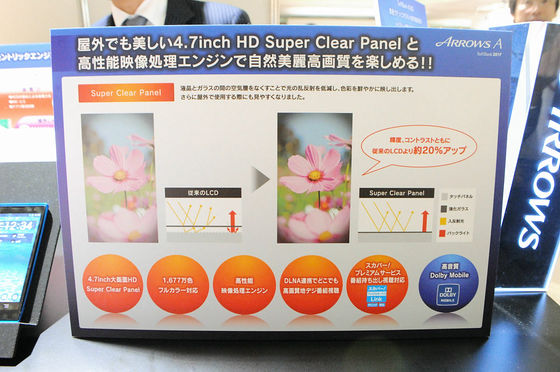 Color is 4 colors, Ocean Blue · Sparkling Pink · White · Black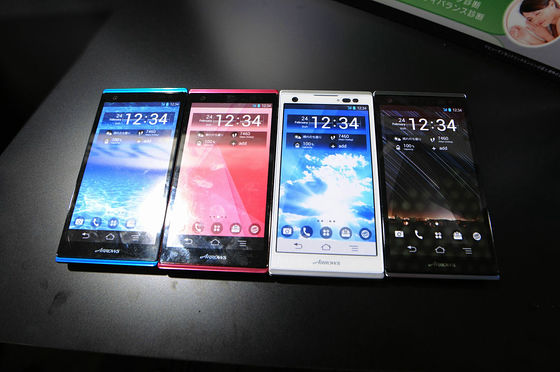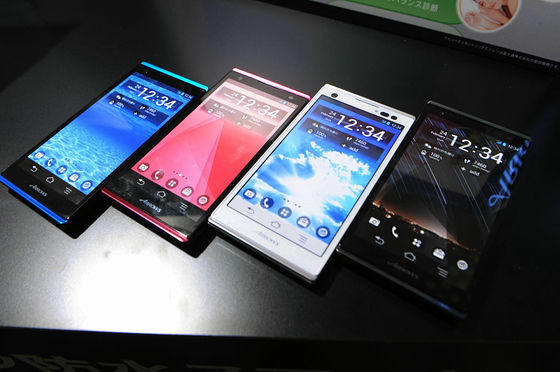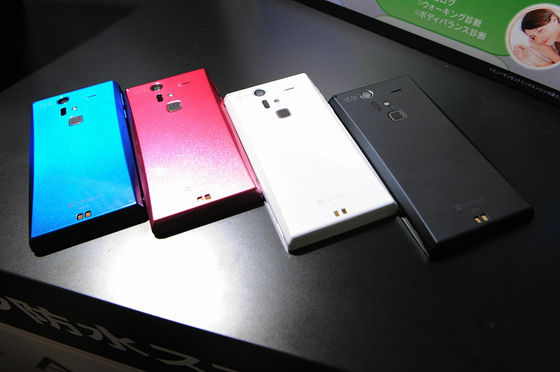 Human Centric Engine "pursuing further visibility and ease of use. "Random touch" which automatically corrects the touch position, "Inadvertent touch support" to prevent erroneous operation when accidentally touched, "Intelli color" to adjust the color of the display by sensing ambient light, "Super clear voice" etc. are also installed which makes it easier to hear by adjusting the voice of the other party for each range, etc. by detecting the surrounding noises. In addition, it has a fast charge function and a proprietary power saving application "NX! Eco" in a large capacity battery of 2420 mAh, enabling on / off and unlocking of the screen with simple operation of one finger besides them Security features such as "smart fingerprint sensor with switch", phone book for designated person, "privacy mode" which can hide information on the outgoing / incoming call history are also packed.



The built-in memory has 32 GB ROM and 2 GB RAM, Bluetooth is 4.0, microSDXC card is OK up to 64 GB.