SOFTBANK MOBILE starts tender offer for GungHo Online Entertainment shares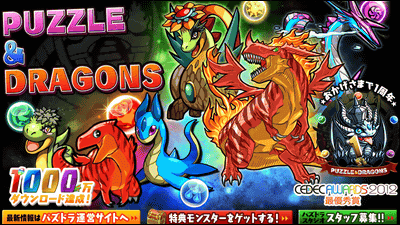 SoftBank mobile, But also "Puzzle & Dragons" "Ragnarok Online" etc.Gung Ho Online EntertainmentAnnounced that it has commenced a tender offer for shares.

Notice Concerning the Start of Tender Offer by Company Consolidated Subsidiary (SOFTBANK MOBILE Corp.) | SOFTBANK CORP.
http://www.softbank.co.jp/ja/news/press/2013/20130325_01/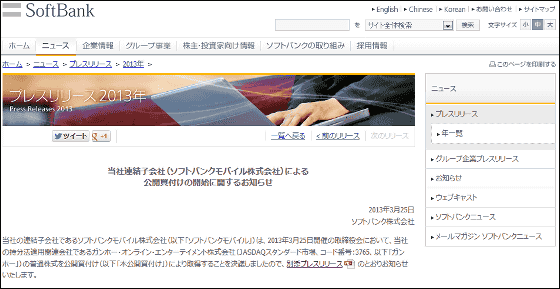 (PDF file) Notice on the start of the tender offer for shares of GunHo Online Entertainment Co., Ltd.
http://www.softbankmobile.co.jp/ja/design_set/data/news/press/2013/20130325_02/pdf/20130325_02.pdf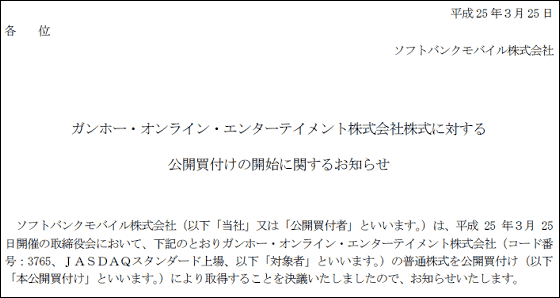 Gung Ho Online Entertainment Co., Ltd.
http://www.gungho.co.jp/index.html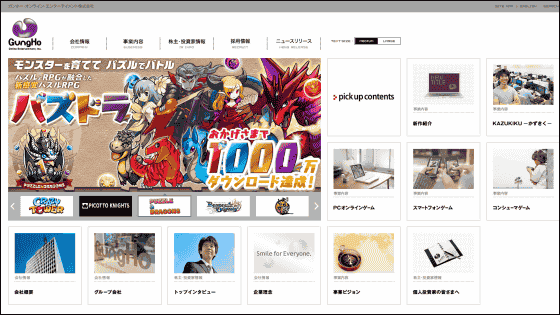 As part of the management strategy of SOFTBANK and its group companies, this tender offer is implemented as a global content strategy with the intention of strengthening relations with GUNHO · ONLINE ENTERTAINMENT.

Upon the tender, we concluded a tender offer agreement with the 3rd shareholder · Asian Groove LLC company, where Gan Ho's grandson, Chairman, will serve as the representative staff, 73,400 as a part of Gung Ho shares owned by Asian grooves We have agreed to apply for the shares (ownership percentage: 6.37%) to purchase.

In addition, Haitis Co., Ltd., the asset management company of Mr. Taijo, the second largest shareholder of Gangho, owns approximately 210,000 shares, but with Softbank's President and CEO Masayoshi Son, To agree to exercise voting rights on all of the Target Company's shares that he owns pursuant to the order of the Merger ". By the effect of this memorandum on April 1, a majority (52.13%) of the voting rights of Gan Ho shares, together with the shares owned by SOFTBANK BB, 33.69% owned by Gung Ho, ), So Gung Ho will become a consolidated subsidiary of SOFTBANK.

The tender offer price is 340 276 yen per share.

In the future, as a SOFTBANK Group, we will strengthen our capital tie-up with GUNHO, aiming to expand sales channels and expand earnings of online games and smartphone games by utilizing the group's global management resources, and reorganize the revenue base of GUNHO and the entire group We will strengthen and enhance corporate value.
in Note, Posted by logc_nt