It is confirmed that Apple will hold a recital on 16th October, whether the new iPad and the new Mac appear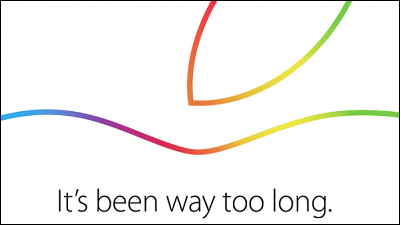 It was revealed that Apple sent an invitation to the stakeholders for the October event that was expected to announce the new iPad and iMac. The event is held on October 16, 2014 (Japan time: October 17).

Apple makes October 16 event official: "It's being way too long" | Ars Technica
http://arstechnica.com/apple/2014/10/apple-makes-october-16-event-official-its-been-way-too-long/

Vietnamese blog leaks iPad Air 2 pictures showing thinner chassis, Touch ID, missing mute switch | 9to5Mac
http://9to5mac.com/2014/10/08/ipad-air-2-leaks/

The venue for the new product announcement event is Town Hall theater in the Apple headquarters, its size is smaller than the Flint Center where the iPhone 6/6 Plus and Apple Watch held on 9th September 2014 was announced. For that reason, the innovative new products far exceeding expectations are unexpectedly expected, and the new iPad and the new iMac, which had long been thought to appear in the near future, are expected to be released.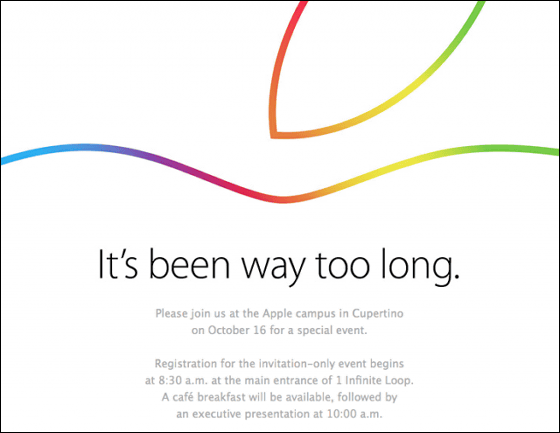 The iPad is expected to emerge the new iPad Air which achieved thinness and lightness exceeding the conventional iPad Air, and it is expected that it will also be equipped with the fingerprint authentication function Touch ID already introduced on the iPhone.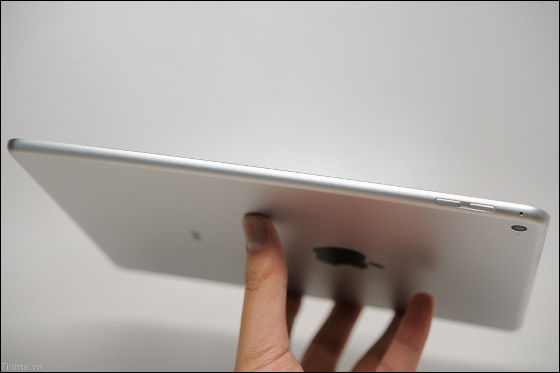 Furthermore, as a new colorGold is addedThere is also the leak information that there is a possibility that a change in color variation may be seen.

A new color gold is expected to be added to the iPad, where unit sales are sluggish - GIGAZINE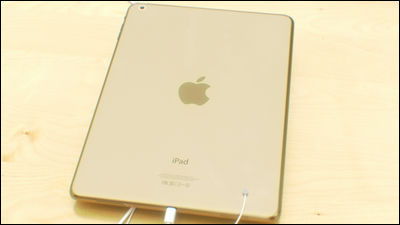 On the other hand, iMac is the first desktop Mac to have Retina display, and "There is a high resolution model exceeding 4KAnd also expectation. Also, minor changes were made at the timing of the new Mac appearanceOS X YosemiteIt is expected to be announced.

Apple's new product launch schedule will start from 2 am on October 17, 2014 in Japan time. There is also a streaming relay, but recently relaying is limited only on iOS devices, so careful attention is needed for those who are thinking to see it.