Interview with Graphica's staff who made the movie "Exile in Paradise"


About the movie "Exposed paradise - Expoled from Paradise-"Director Shizu Mizushima,Koichi Noguchi ProducerAlthough I have talked to the story, the last is an interview with everyone of Graphicnica who actually was responsible for animation production. This time, the interview was taken by Director CG Director Naoki Aite, Motion DirectorHaruki KashiwakuraMs., director of modelingYokomi YokokawaMr. I asked a lot of stories about what kind of work I did with each title and further, from the matter concerning the work to the fact that people supporting CG animation thought about choosing this way It was.

"Exposed paradise - Expired from Paradise-"
http://rakuen-tsuiho.com/

Graphinica Web Site
http://www.graphinica.com/

GIGAZINE (hereinafter, G):
Mikata who came this time is Naoki Aoto of "CG Director", Haruki Kashiwakura of "Motion Director", Kazutari Yokokawa of "Modeling Director". Since Kashiwakura-san is supposed to merge later, I would like to ask you what kind of work I was working from CG director Mr. Aeo.

Yokokawa-san and Mr. Ao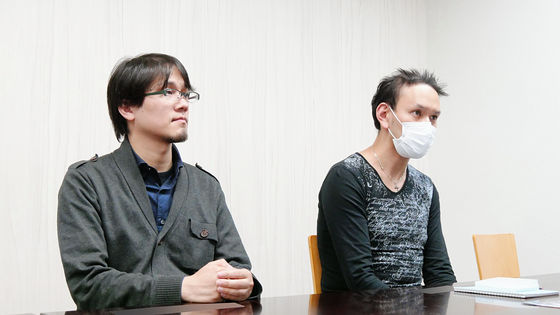 Naohiko Aite (hereafter, Aio):
CG director is like "responsible person of the whole CG", I manage the whole thing and sometimes check the motion.

G:
I see. How about Yokokawa's "Modeling Director"?

Yokokawa Kazushi (Yokokawa):
Main job is to make models from the design, to adjust the texture relationships, to do rig around to move the character, but also to create colors with color design and finish special effects I also worked on painting correction and others. So, of course, I was involved in the overall picture related to painting, although of course the modeling side of the work.

G:
You said that you are "anything in the picture" by yourself, but when you enumerate again in this way, you are doing all sorts of things really wide. Noguchi Producer of Toei Animation said that it was managed by Ms. Graphicnica when doing "banishment of paradise", and it was that difficult conditions were met. As a person in the field, were there still many tough parts in various ways?

Ahio:
The required quality is high, and it takes time and costly personnel and time to realize that, but at that point more personnel and time were needed than expected ... ... It was serious. "Paradise expulsion" has a length of 104 minutes, but there is no experience of making such a long work so far, and it is a feeling that he also practiced training on the character play while receiving guidance from the direction of director and direction.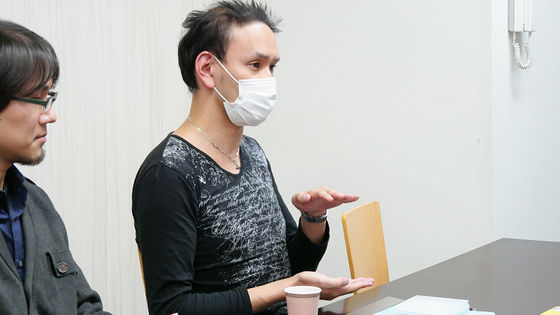 G:
The director Mizushima himself explained to the 3D animator himself the direction of the director's explanation and corrected the portion to be corrected and passed the OK portion through, and the 3D animators gradually got the knack and intention towards the final stage I grasped that it got better.

Ahio:
Well, in the second half we spent too much time, but in the first half we had a lot of guidance.

Yokokawa:
In interpreting the container and proposing "How about this?", There is also a part which accepted that "This one is cool".

G:
Is it a feeling that it was difficult and also a challenging task?

Ahio:
It was really difficult, and it was hard for the hardshiping part.

G:
Is it quite long saying that it is 104 minutes?

Ahio:
It's long, it's about 1200 cuts or less, as I have never had experience.

Yokokawa:
Personally I thought "I can do it" while I am a new challenge as a company, so I felt both "difficult" and "difficult", but in the end it is an impression that I had a hard time fighting than I thought "I can do it". As I said earlier, because everyone worked hard, I think that it was a hard work to do as much as possible.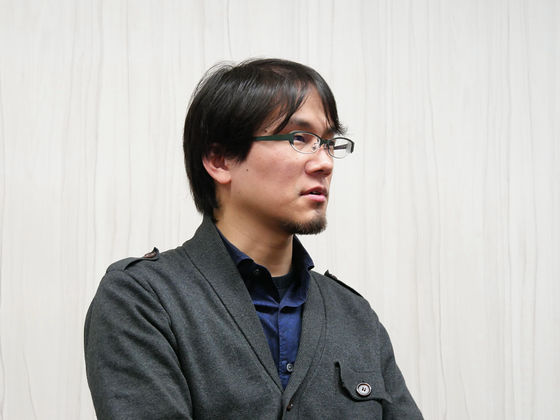 (Mr. Kashiwagura joined here)

G:
I see. I'd like to ask Mr. Kashiwakura here as well, but what kind of job do the job "Director of Motion" do?

Haruki Kashiwakura (hereinafter referred to as Kashiwagura):
Motion director basically teaches the part about the movement of the character. It is easy to understand if you think that it is like acting guidance.

G:
Acting instruction.

Kashiwakura:
I will ask the director and the judge of the director about the conclusion of the final movement, but until that point I advise "This is the direction of these styles so it's a movement like this", and the animator wants to do this Although there is a movement saying that it is struggling to reflect it, there is a movement saying "I do not have to do this" or feel like it helps.

G:
Indeed, you are supervising "motion" exactly.

Kashiwakura:
At the beginning I was in the role of "animation director", but when I translated it, I became "animation director" and it became the name of motion director as it would be bad.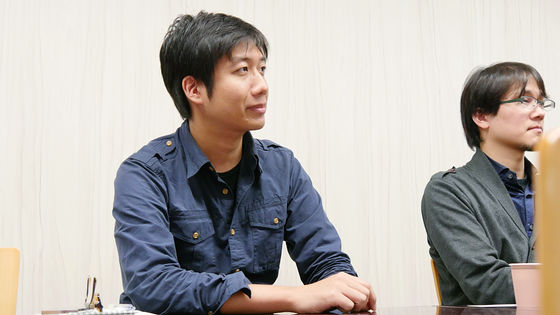 G:
Is there any place you think that Mikata looks at each other's work "Is it struggling" or "Is that successful?"

Kashiwakura:
Well ... I feel like I've done the work with respect to my job.

Yokokawa:
Basically it is supposed to compensate for the missing parts of each other, for example, if you are told that "I want this kind of model", I will make it, or conversely from me "This cut does not have such a face better There is also a case where I ask you a question. When it was the deformation of New Arhan, I originally made it with a "cool robot" and ignored making it into an egg shape ignoring it (lol)

The light blue aircraft that appeared in the final trailer is New Arhan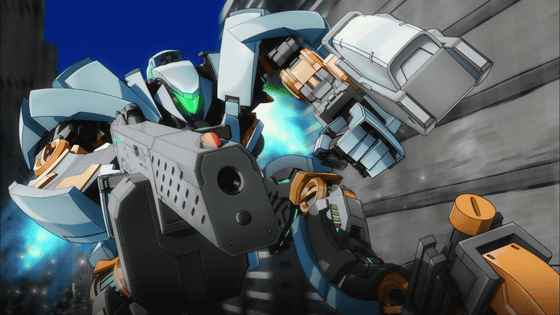 G:
How (LOL)

Yokokawa:
So, from there, I consulted with "How do you deform?" And asked them to suggest that "If this is the case," I suggest that you fine-tune me and add gimmicks, I made each other in exchange so that I could become the original robot.

G:
What did you think of Mr. Kashiwakura who saw the design that neglected its deformation?

Kashiwakura:
I thought somehow, "Can you do it if you do it?" Actually I could not do it at all (lol)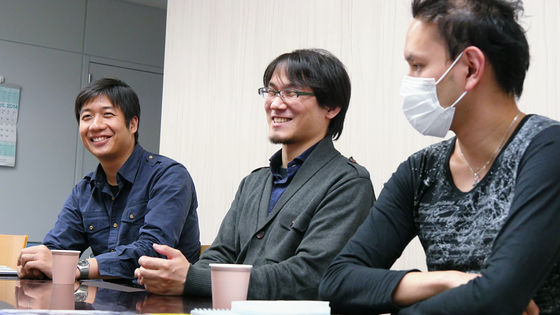 G:
Oh (lol)

Yokokawa:
After a while I thought about it, "I can manage to keep it in my eggs somehow" "No, it is impossible for me to do it." "But it is not good if a humanoid robot is not cool ... ..." , I think that the director got a finished product that gets OK.

G:
What surprised me this time is that the making video titled "Film Making" on the YouTube paradise expulsion official channel is released.

"Exile Paradise" Film Making Vol.1 - YouTube


G:
In Vol.1, the left side is rough and the right side is the completed picture, which is to be compared and seen. How long will it take from this state on the left side to bringing it to completion ...? Maybe I think it is disjointed by length etc.




Kashiwakura:
It is quite different, but it is quite early in the ground battle ... ....

Yokokawa:
It is the one at the time of making a pilot image, making a rough model and proceeding, finally replacing it with a production model, finely adjusted according to the angle and angle of view of the camera, and it became a completed picture Is not it?

Kashiwakura:
I first made it as a 4-minute pilot, but I made it while exploring how to make it the best and what to show.

Ahio:
It's about four months.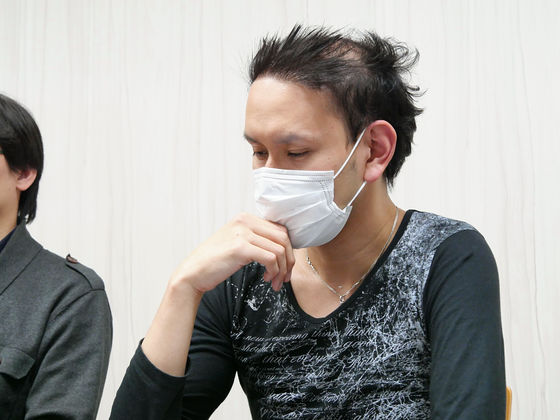 Yokokawa:
I agree.

G:
As it gets used to work in the latter half, is it getting used to work short?

Kashiwakura:
The things like what kind of force you should put in are organized. At the beginning, at all, it hits with full power, and even at the "static" play, it moves a little swaying, but since it is animation, it is better for you to stop at the stop part. Thanks to the know-how that made the pilot version, I think that the second half was saved considerably.

The battle that appeared in the pilot version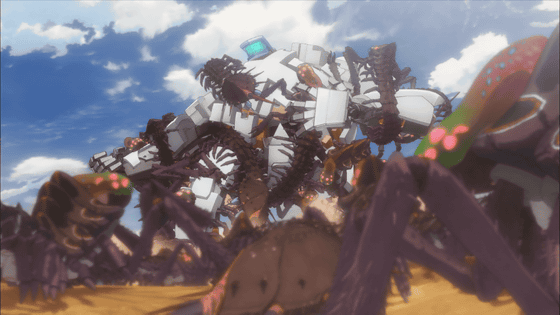 Yokokawa:
Pilot version part, it works well (laugh)

Kashiwakura:
Mr. Mizushima Director and director Kyoda gave me a firm order and check of the layout, and the young newcomer is absorbing more and more with nothing in my head yet, the work speed has increased dramatically . Although there are parts which are not so much if it is said whether it was assumed (laugh)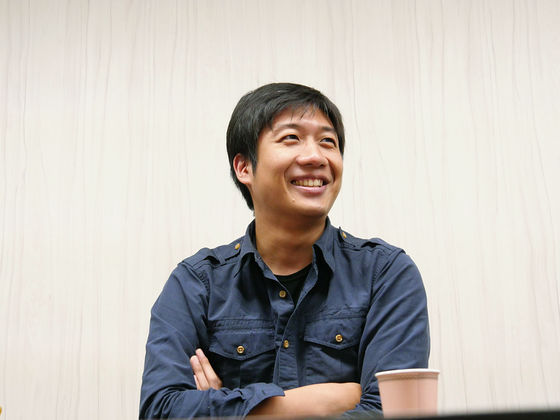 G:
When it comes to "Film Making Vol.2", there is a name called which animator was in charge. Normally, who is drawing which part by animation is understood for the first time by hearing that a detailed person can see through a habit or somewhere, "This is where Mr. ○ ○ painted" .

"Exile Paradise" Film Making Vol.2 - YouTube


Kashiwakura:
It is easy to judge from cartoon and line habits if it is animation, and it is easy to get habit because you have to draw the line yourself, but since CG animator moves the model, the final appearance will be similar It is. So, "something featuring a CG animator" is hard to happen among fans (lol)

G:
I see!

Kashiwakura:
That's why I did it officially. Some people may have thought that "Oh?", But the feeling of movement etc. differ depending on the CG animator.

Ahio:
I get a habit.

Kashiwakura:
For example, I think that Angela's face is somewhat different depending on the scene. It is a habit of animator, I think that there is a period of work, but director and Mr. Kyoda said that CG also has such a habit.

Whether you are in a habit or not you do not know if you do not look over it.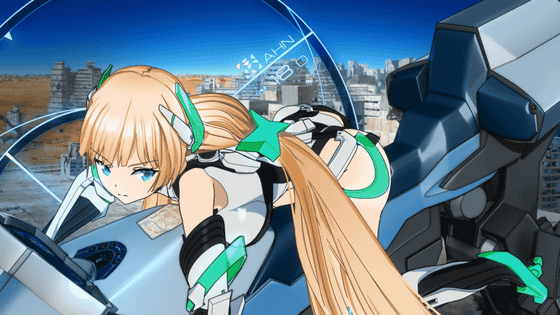 G:
At the beginning of this Film Making Vol.2, there is a second half battle that Aio was in charge of.

Ahio:
It's a battle in the city.

G:
Dingo attracts enemies to the building and intercepts with missiles, the camera follows the orbit of the missile as it turns back after the missile is launched, until the enemy Ahan is destroyed in the air becomes one flow Because it is what it is said, the editor-in chief said, "I was waiting for this! Why else is not like this!", But why else how to make such a picture Is not it?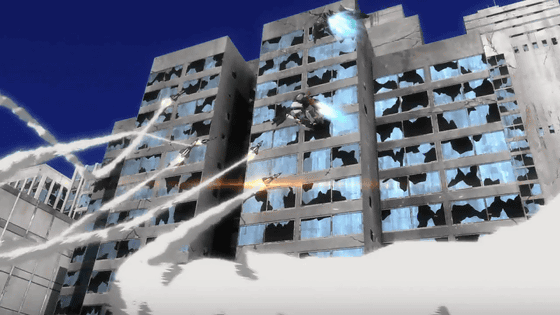 Ahio:
...... It is hard work, is not it?

(All lol)

Ahio:
It is because the time taken for one cut is totally different, it will take days. And it is not because I can not do it if I take time.

Kashiwakura:
If it is a cut that will move quickly to the action or the like, it will not feel good if you do not adjust by frame unit. How much one frame can be packed is concerned with whether you can feel a stereoscopic feeling while you switch from coma to coma, or you can feel comfortable.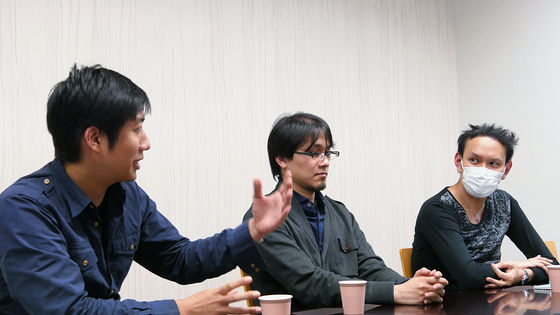 G:
Indeed, it appears in the image, is not it?

Ahio:
Because it is a style that it is useless if it is useless because it is a style of first making and trying to propose it, after drawing in with the BG together with the production director's intention.

G:
Although the story is flying quite fairly here, is there anything that triggered everyone to advance into the way of CG?

Ahio:
I"AKIRAIt is a feeling that I went to a vocational school of CG thinking "I could do such a work with CG" when I saw a work called "CG."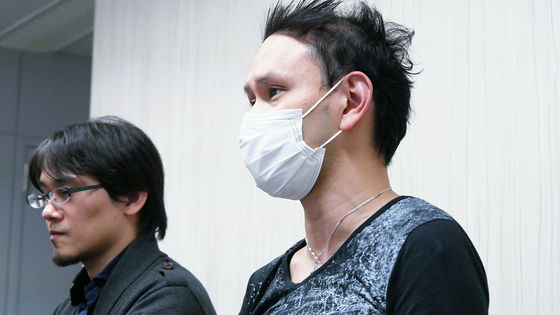 Kashiwakura:
"AKIRA" I knew it for the first time!

Ahio:
As I mentioned at the vocational school at the time of the interview, "AKIRA" is an ordinary 2D, but I like to say ah, I myself do not have much ability to draw a picture, so I studied CG and came to the present I will.

G:
Is the painting too much, but is the painting itself torn?

Ahio:
Although I can paint picturesque things, I do not have the power to specialize in doing that.

G:
How about Mr. Yokokawa?

Yokokawa:
Originally I was drawing a picture and I was also studying, but it was difficult to eat with painting in reality, so it was a little unrelated and I was doing a little work.

G:
Bow!

Yokokawa:
But, it is a serious job before the board (laugh), when I got tired and came home and turned on the TV, animation flowed. Originally I liked animation, manga, and games, so I thought that I could leverage the experience of painting, so after studying to the extent that it gnaws 3D, I started thinking "can I?"? In terms of making things, both boards and CG are the same.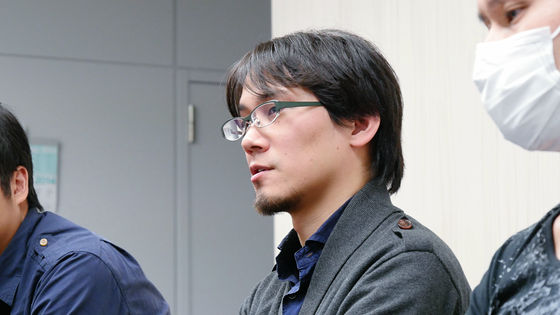 G:
Then, how about Kashiwakura-san?

Kashiwakura:
I first touched anime when I was about 2 in the middle. It's a little late. that is"Martian Battleship Nadesico"Or"Neon Genesis EVANGELIONI was crushed by myself.

G:
At that time!

Kashiwakura:
It is exactly 2 median in middle 2. Then I was drawing pictures, but when I went to college, there were people who made pictures by myself and made animation. I did not have much confidence in the picture when I saw it, so I lost a lot of confidence. So, thinking how to make animation by yourself, GONZO's "Blue No. 6And seeing that,Roma Fu HigaMade by "Gang raveWatching the movie, perhaps if it is 3DCG, I managed to think that I could make animation by myself.

G:
I see.

Kashiwakura:
Then I started doing things that seem to be independent production, I made works instead of job hunting activities and entered GONZO, where "Brass litter"As you know, Mr. Abe and Mr. Itano are taught to teach, from there I feel lucky that there are many good things on the edge. After all, I did CG as "I can not draw a picture", but as I tried, it is difficult for CG animators to draw pictures as well. I need to understand in order to judge how to arrange Angela's face nicely. This time, the staff who is relatively good at facials has many people who can draw pictures, and I think that even more I can not draw pictures.

G:
Should I draw better than I can not draw?

Kashiwakura:
Eventually I hit the wall saying "I have to paint." Even with effects, New Ahan 's battle will be drawn by hand, and if you pin down it, chances to draw with hands will increase. Even if you are working with data with facials, doing the same thing as drawing a picture, it will not be beautiful without an image.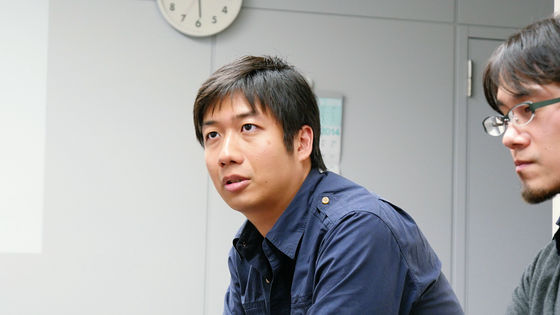 Yokokawa:
I made a model myself and built a facial system, so I'm not planning to do such a difficult thing, but when I look at the facial data created by the animator, depending on the staff, It is a complicated configuration, is not it? Perhaps there is room for improvement a bit.

Kashiwakura:
Although it is not a facial, it does not have facials, but how to see the arrangement of the screen is a picture and if you make a quick picture of the action, you have to connect the front and back frames, and although that is a CG animator, although the brush is different That means you are making a picture.

G:
When thinking of becoming a CG animator, is there anything that skill or experience that it is better to have this?

Kashiwakura:
Human resources required by the times have changed. Until a while ago I could use a PC and there was a pattern of recruitment just by having experience of CG software, but recently the number of experienced people has increased.

Ahio:
The level is getting higher than before.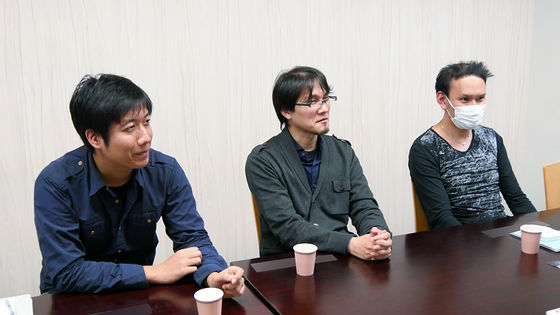 Yokokawa:
I think that the curriculum of the vocational school is also evolving so students' level is rising, but there are some places where children who can draw pictures can be created even if the tool can not be used. Because it is not a bad thing if you can not draw a picture, because some people can do stereoscopic shaping even though you are not good at it, it is not something that you can draw a picture, but when you try to do the expression you want to do, in the end It may hit the wall. Although I do not know how far it is when I join the company, it is not that I've never done it before I can draw it (laughs) Although the young children today often stay in school because they are trained in school, but they are said from long ago As you can see, it is more useful for actual productions to play more active and experience experiences with your own body and skin. I do not know that I have not experienced it, so it has become only a lie that looks, it is not good. When actually wearing animation, when putting on a layout, it can be said at that time.

Kashiwakura:
Because it is understood whether it is a lie to make genuine article feeling more authentic and persuasive or a lie because of ignorance. In that point, the customer sees the image without knowing anything, since it is the thing that the visitor usually sees in life from the usual point, if it is funny it will have a feeling of incongruity immediately. Because the thing that we usually experience is the starting point for acting that we make. I try to move on my own when I move.

Yokokawa:
If you have a chance to meet with a student, say that you should do something and do something other than studying. Although it will be in the range that can be achieved, how to compensate for things that are not experienced eventually is observational power. It is difficult because there are children who can naturally be able to do so, but some children can not.

Kashiwakura:
When drawing a fierce action of a fighter aircraft, you can not ride yourself on a fighter plane and experience it. Our master (Mr. Ichiro Ishino) is actually doing it (laugh), but normally I can not do so, for example, I have the opportunity to go to an event like exhibiting fighter aircraft and touch it. Seeing is believing, see Mr. Itano that he can move his / her body and actually climbs the mountain.

G:
Is there something called Ishiyo from Mr. Itano?

Kashiwakura:
Surprisingly I can not tell you about painting and work.

Ahio:
There is not it.

Kashiwakura:
It is tough for what we are trying to do without thinking about work attitude or what we do not think about. After that I am educating young children with enthusiasm and we have not told it anymore.

Ahio:
You do not tell me (laugh), basically I have been teaching young people.

Kashiwakura:
Since I am taught the basics, I think that from now on I will learn by myself.

Ahio:
The game is better than work ... ....

Kashiwakura:
Yes, when I do it with PSP, "That's a demon sergeant. If you make a mistake on the same team you will be touched! (Lol)

G:
Oops, it is not a place to work (laugh)

Yokokawa:
After that it is like a motorcycle, I will have you run together.

Kashiwakura:
Mr. Itano, you do not run on a wall or something?

Yokokawa:
It is a blaster litter completely (lol)

G:
In the end, please tell me the point that you want to see by all means "expulsion of paradise".

Ahio:
I think that if you have a lot of action scenes, rampaging is working, there is power, and there is a feeling of tension all the time in a great battle, so I hope you will see it there.

Yokokawa:
I have been involved extensively from the standpoint of modeling, but I personally want to see picture making. Because it is a hard work of the animator or it is a thing different from the expression of the past Celluck and it is made to be familiar and seen, so please do.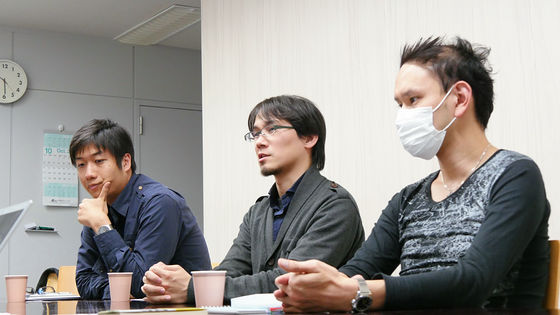 Kashiwakura:
For the first time everyday plays other than the action of the character, let me do it on this long length only, and Angela has many exposures and changes in facial expressions and moves. Although it may be common as an animation character, I think that it is a type of character that is not so selected in CG. My hair is long, too. I think that it could express it soft to a certain extent. Although the theater notice has many parts on the action side, we are also making a considerable number of delicate plays and other things, so I'd like to see it in the theater by all means.

Yokokawa:
I think that I am stepping into where I was not able to express in my current Japanese animation and I am challenging new expressions so it's obvious that the cool part of the action is 3DCG I would like you to see this by all those who have resistance.

Kashiwakura:
I would rather like to know what those people think when they see it. There are still things to be tackled from now, but I think that our full potential at the present stage is packed up.

Ahio:
Whatever you say with yourself, I hope you will see the full power at the cinema.

G:
Thank you very much!

© Toei Animation · Nitroplus / Paradise Expulsion Society