"Tenpu" which can send and receive files up to 2 GB free & without user registration or advertisement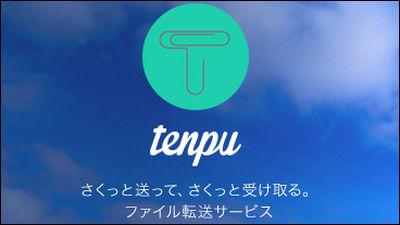 Even without user registration, it is possible to transfer large files of up to 2 GB free of chargeTenpu"is. Although the conventional file transfer service is full of advertisements and it is difficult to understand where to upload or download files from where, "tenpu" is a clear design and a simple operation system, such as file transfer service Easy to use even by unfamiliar users.

Tenpu: Send me a bite and receive it all the way. File transfer service
https://www.tenpu.me/

The feature of "tenpu" is this simple appearance no matter what. It is a completely different design from the visual service which was messed up with the conventional advertisement.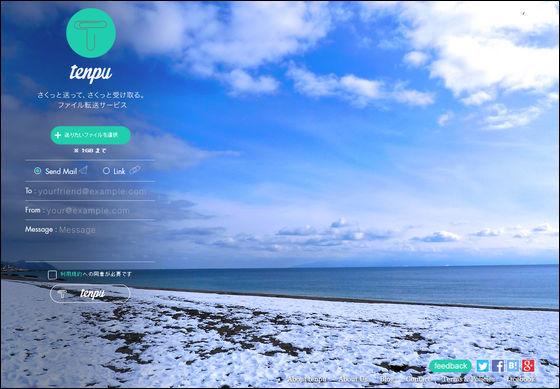 If you want to transfer files, click "Select files to send".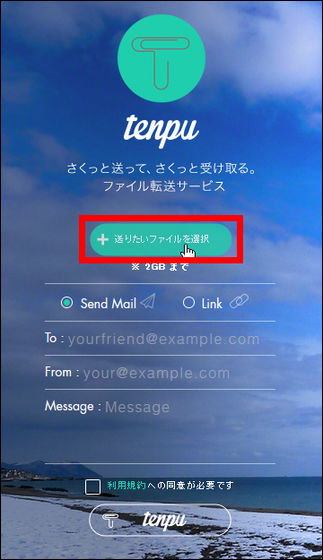 Since the size of the transferable file is up to 2 GB, we will transfer a 1.96 GB ZIP file.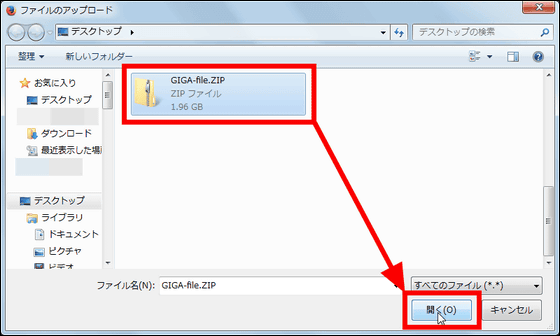 I selected files less than 2 GB, but "Transfer failed because" File size is too large ".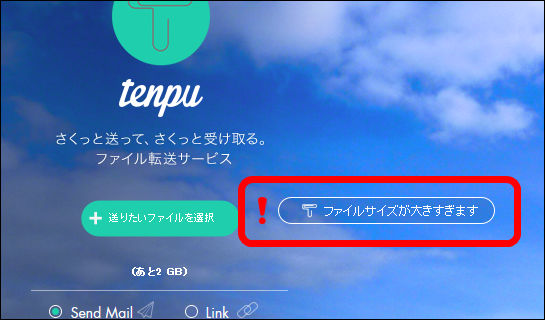 When 1 KB = 1024 bytes conversion, it is 1.96 GB, but 1 KB = 1,000 byte conversion gently exceeds 2 GB, so it seems good to transfer files which does not exceed 2 GB even if 1 KB = 1000 byte conversion.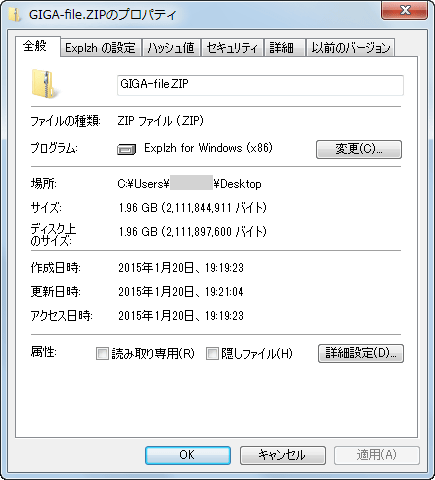 So if you reduce the file size to 1.69 GB and challenge it again ......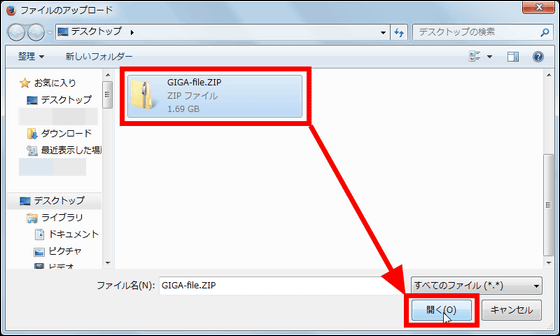 This size seems to be transferable. Tenpu can transfer up to 10 files at the same time at the same time. In the red frame part, the name of the file to be transferred is displayed, below which the remaining transferable capacity is indicated.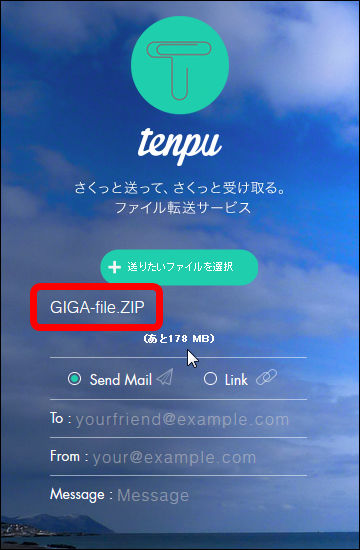 Although there are "Send Mail" and "Link" as the transfer method, files are downloaded from within the page created in tenpu regardless of which one you choose.



In this time, click "Link" and create only the link for file sharing.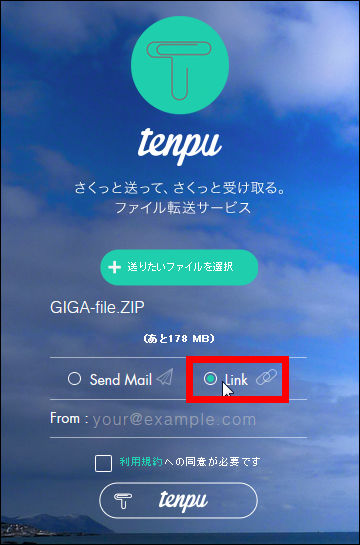 Enter your e-mail address in "From:", click the check box indicating that you agree to the terms of service, and finally click "tenpu".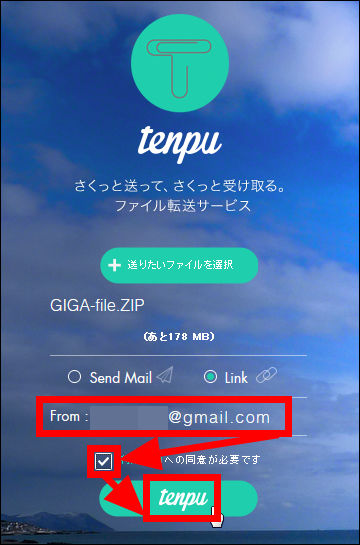 Then the transfer file upload started. Upon uploading a large file, it will take some time for uploading, so wait a while ....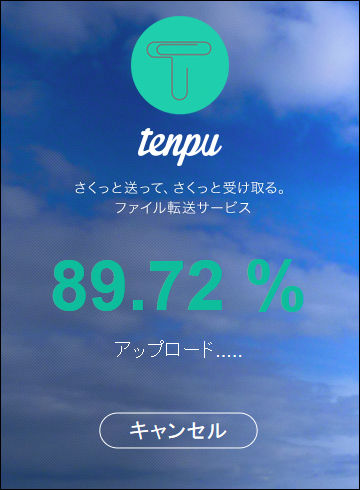 After the upload is completed, the link will be created, so if you click on "URL COPY", copy the link and tell this link to the person you want to share the file with OK.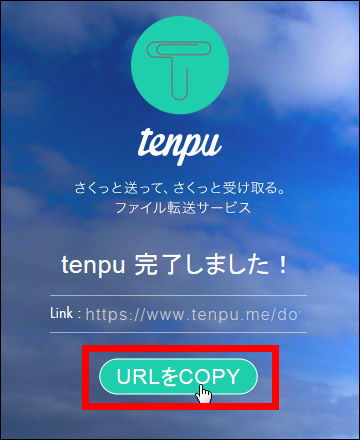 When you access the link, it is skipped to this page, and you can download the file from "download".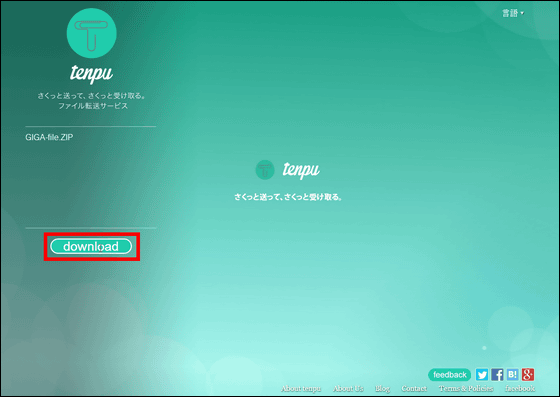 Also, if you forward by email, you will receive this mail. If you click "Go to download page", you will be taken to the download page of the file, so if you download the file the same way from there, OK.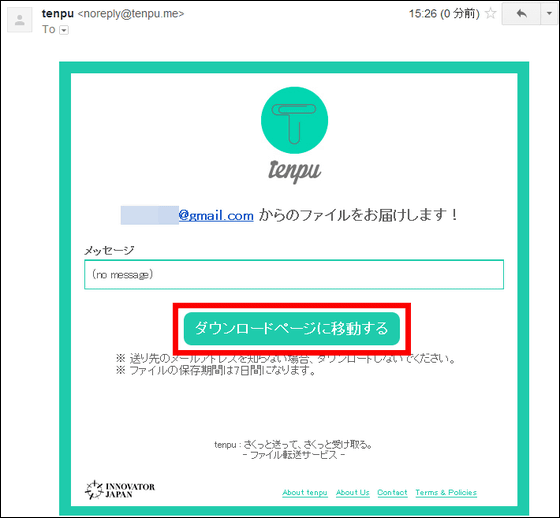 The file uploaded to tenpu has a retention period of 7 days.