Folding motorized assist bicycle "MoDe" for Ford release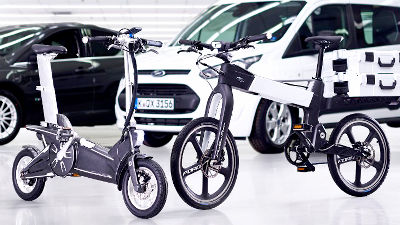 If you fold it you can carry it even in the train with one hand, the vibration of the grip as a navigator will guide us and measuring the heart rate will encourage "tired driving" the electric motor released by Ford Assisted bicycle "MoDe"is. Cooperation with trains and cars is also very smooth, and it is perfect specification for urban bike riding.

Ford Smart Mobility Plan Expanded at Mobile World Congress with Electric Bike Experiment For Connected Urban Journeys | Ford Media Center
https://media.ford.com/content/fordmedia/fna/us/en/news/2015/03/02/ford-smart-mobility-plan-expanded-at-mobile-world-congress.html

You can see what kind of vehicle "MoDe" is from the following movie.

Ford Mobility Project MoDe Bike - YouTube


Two types of MoDe are released assuming two patterns of users. First of all, "MoDe: Me" for users who commute in urban areas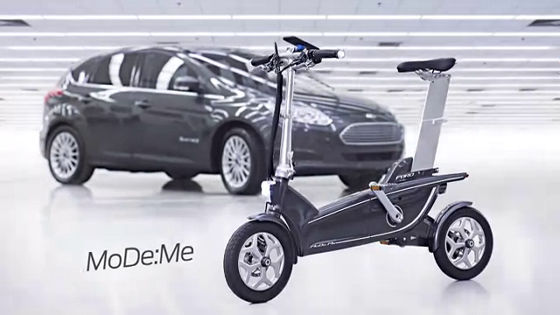 The situation of the person driving by using the iPhone instead of navigation was projected.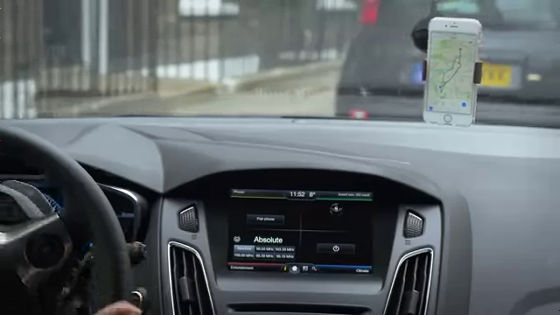 When a man comes out of the car ... ...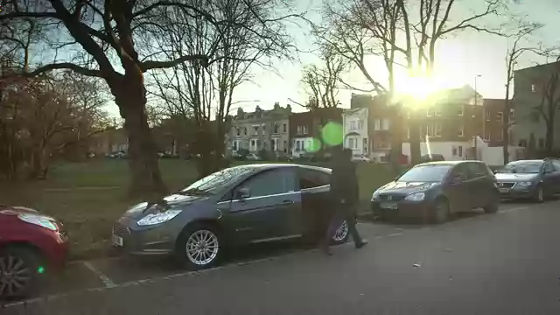 I took out the folded bike from the trunk.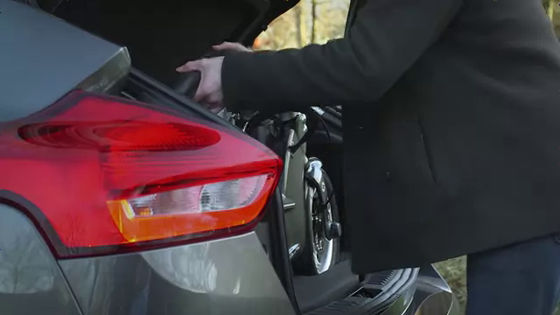 I will assemble it easily with gashagasha.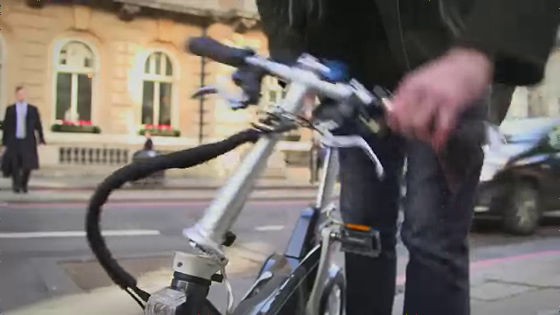 After installing the iPhone which was used for navi instead in the car beside the handle ......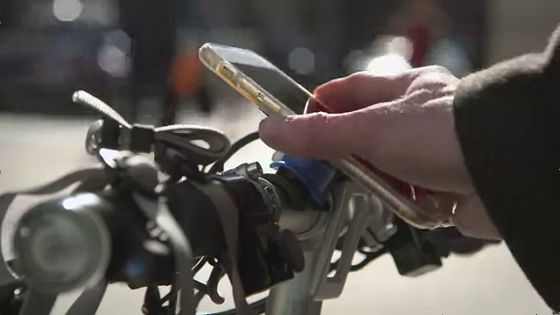 Departure. Even on a crowded road it will be easy to go.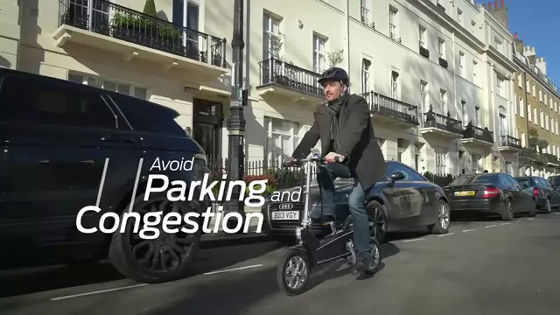 Mode can be collapsed compactly.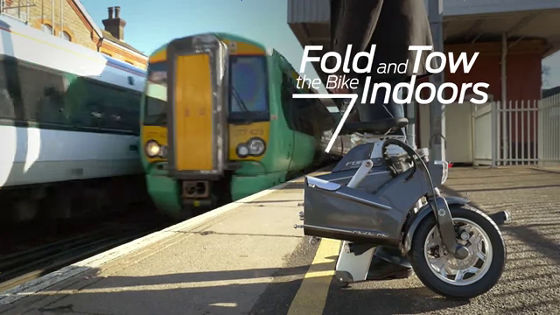 Since it can be brought to the train with one hand, it is convenient not only for commuting but also for traveling.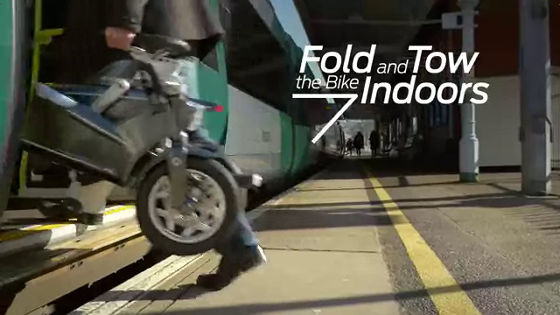 As mentioned above, the characteristic of MoDe is a seamless connection between "car and bicycle" or "train and bicycle". Ford is investigating to understand the needs of bicycle users, securing the safety of cycling, strengthening maps and navigation, and also concentrating on community-based services and route planning functions.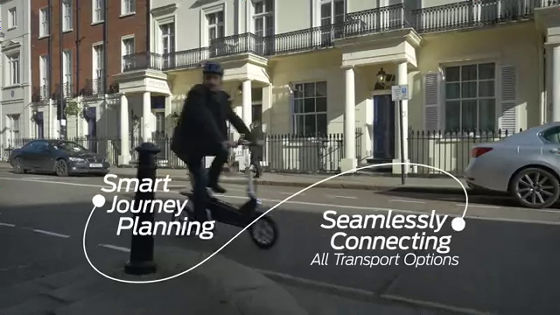 In addition to MoDe: Me, we released another electric assisted bicycle called "MoDe: Pro" that supposed to be a home delivery company.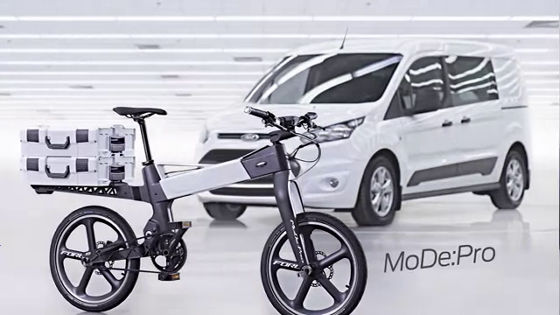 Since this is also a folding type, it is possible to take it in the car and take it out when you need it.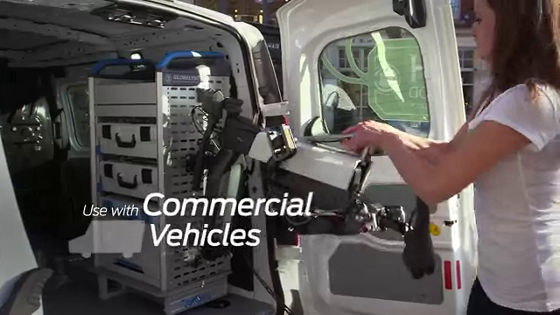 Currently the application has been developed for iOS, there are no applications for Android etc.

IPhone can be held on a bicycle while charging.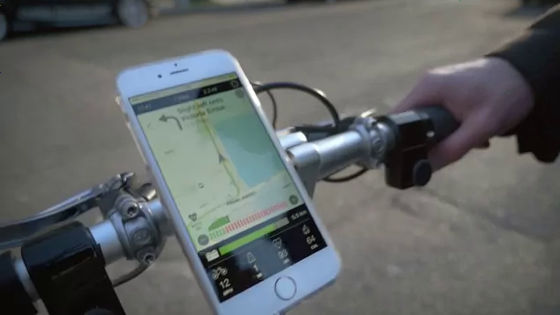 The maximum speed is 25 km / hour when the foot is also included. There is a thing called "No Sweat Mode" in MoDe, and by measuring the heart rate of a bicycle ride, urge the user "I am not tired at arrival" driving.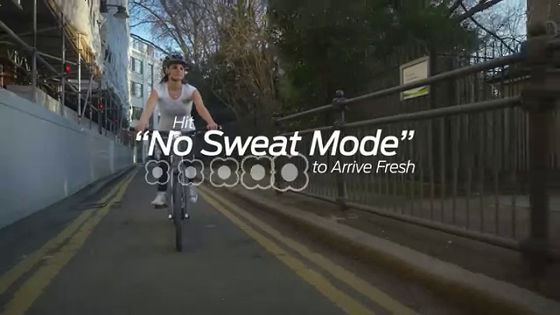 The installed motor is 200 W, the battery is 9 Ah. It is equipped with navigation and alert functions that will notify you of the surrounding situation and have an alert function, and when there is a curved road etc., the grip vibrates and tells you the direction to go forward.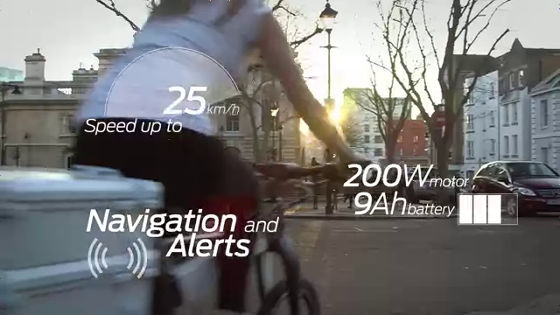 MoDe: Me isMobile World Congress(MWC), the prototype was released, and it became clear what kind of thing is.

Ford's foldable e-bike pedals itself when your heart rate goes up
http://www.engadget.com/2015/03/02/ford-mode-me-e-bikes/

This is the real MoDe: Me.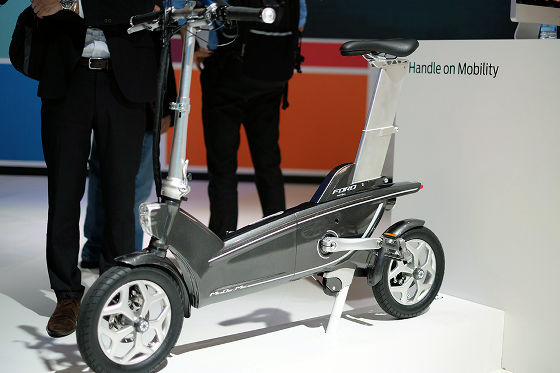 The handle is like this.



The iPhone attached near the grip shows the application screen. It looks like charging while the cable is inserted.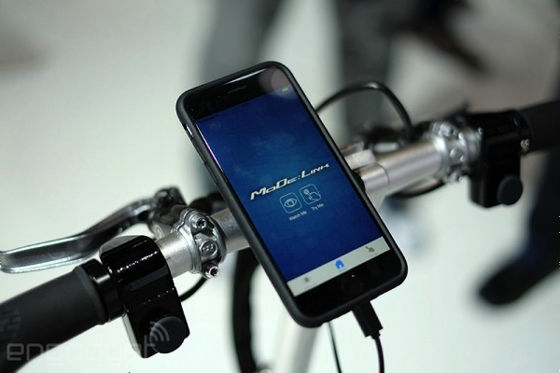 tire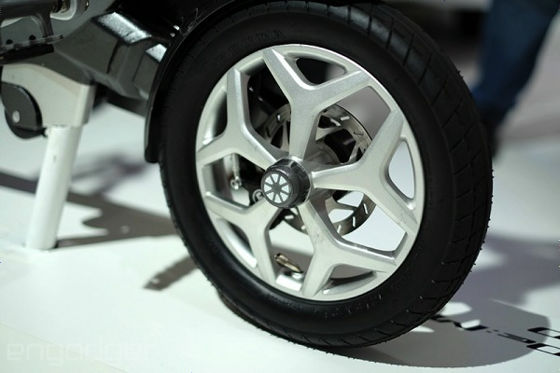 A small Ford logo is also listed.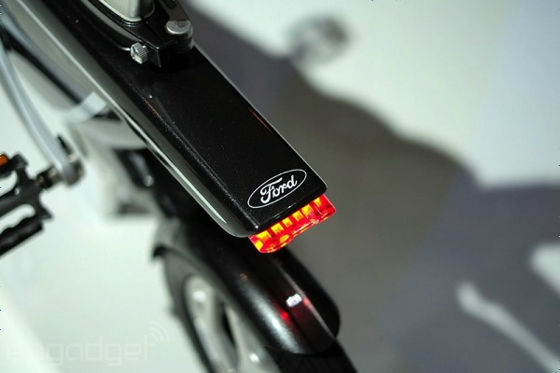 In addition, release date and price etc are undecided at this time.