Introduction of 100 yen goods that I want to prepare before going abroad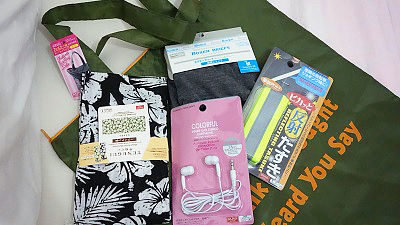 Because the Japanese 100 yen shop is substantial, shopping overseas accumulates stress. The longer you traveled, the more I missed the Japanese 100 yen shop. What Japanese people want is easy to get in Japan.

Hello,Takuya Sudo @ circle around the world bicycle @ Charridermanis. As one more country was not enough for the visit to the 150 countries I was aiming for, in a short period, to prepare for traveling abroad for a while. I am always indebted to the 100 yen shop. It is being patterned as it is every time, but this time I prepared this kind of thing.

◆ Bath Set
No matter how we prepare before traveling, we forget or lose it locally. In that case it is only the towel and the bag containing soap and soap to bring to the bathroom. Still somehow, but it's far from comfortable. Because it is everyday things, I am a bit committed. I would like to always keep this situation if possible.

Orange was old, so I bought a brown mesh case with 100 yen.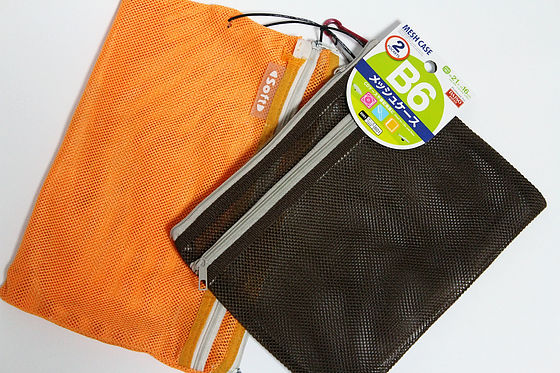 Condition with soap and body towel included.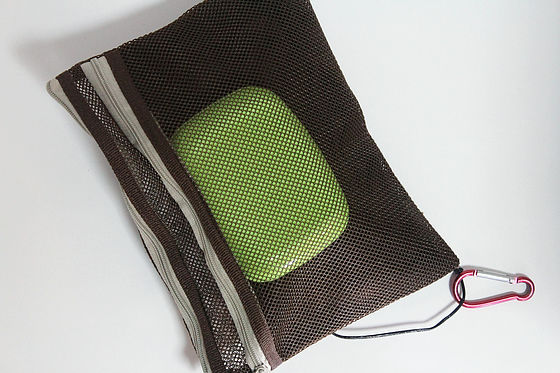 If you pass the string through the mesh case, you can hang it where the hook is. Because bathing goods are troubled with wetness, drying is important. To dry out using the mesh case as well.



If you attach a 100 yen carabiner to the end of the string, you can also hang it on the stick.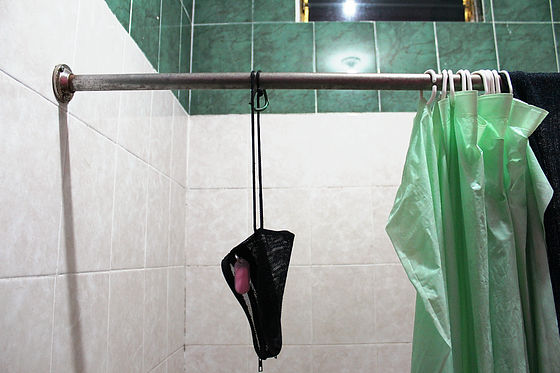 With this kind of feeling, I wrap it around a bar.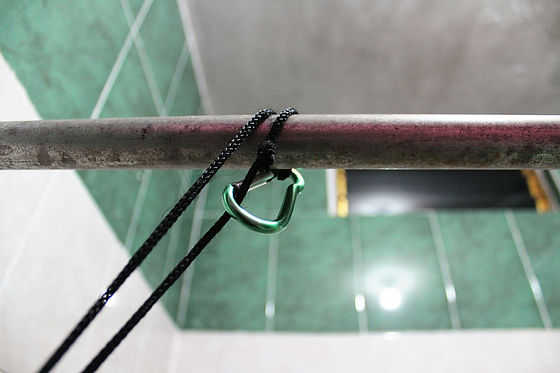 The soap case was also 100 yen.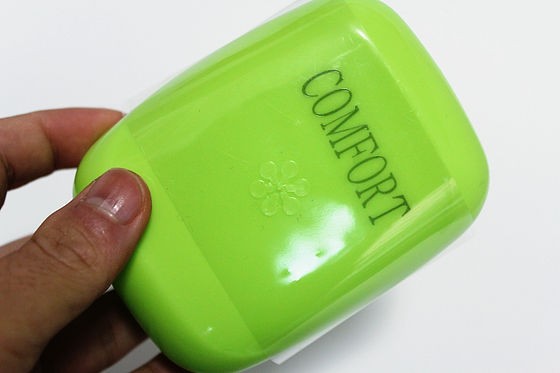 If you open holes and connect with octopus threads, you will not lose the lid.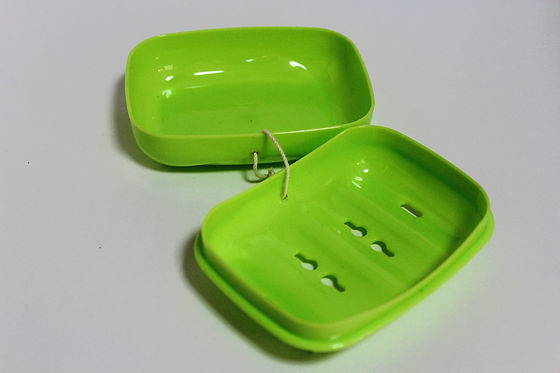 Body towels are also 100 yen. Overseas the towel type was unusually used only for sponge. Since it is not readily available overseas, it is a dish you want to prepare before leaving Japan.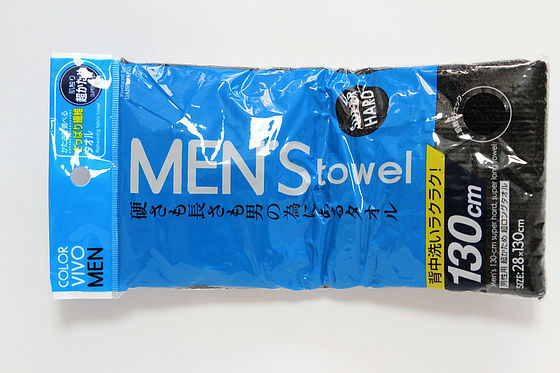 The glove type I bought in Colombia is subtle comfort ... ....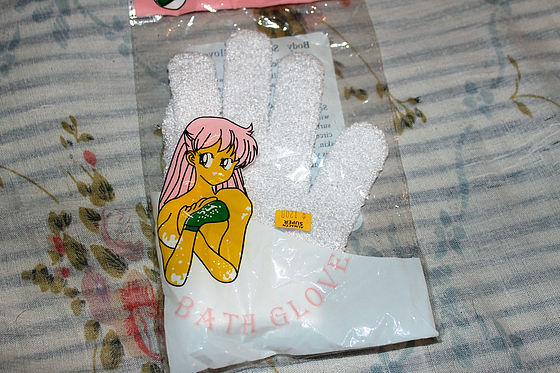 A hand towel of 100 yen is useful to wipe the body after the shower. The cold areas are a bit spicy, but this is enough for hot areas. Once you squeeze it tightly, it will dry out soon, so it is very convenient on a trip.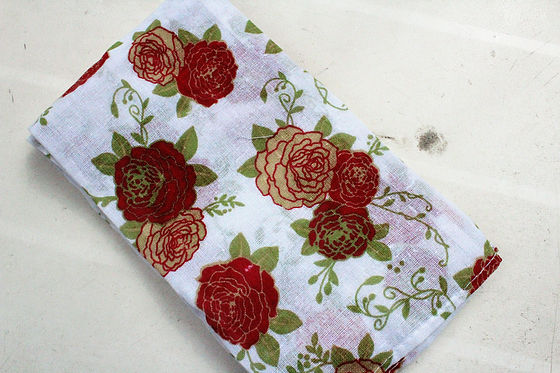 ◆ Pillowcase
Even if you lay a tent in the wilderness without anyone, you can sleep soundly when there is a soft pillow. It is a backpacker this time and I do not know whether there is a turn since it is a short trip, but I tried preparing for the time being.

Pillow cover purchased for 100 yen.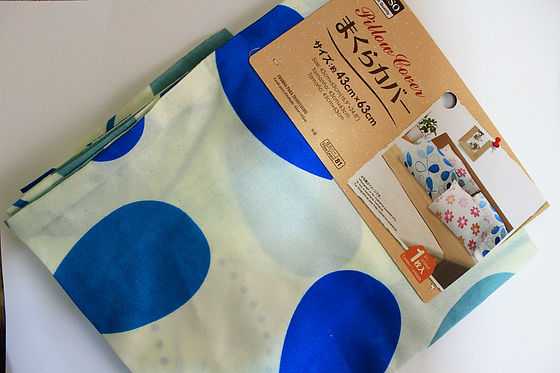 I will substitute a big vinyl case filled with clothes that I will not wear in place of a pillow.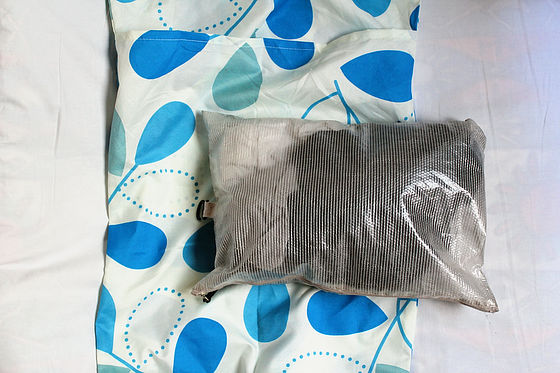 Although a vinyl case can be used as it is as a pillow, using a cover is more hygienic.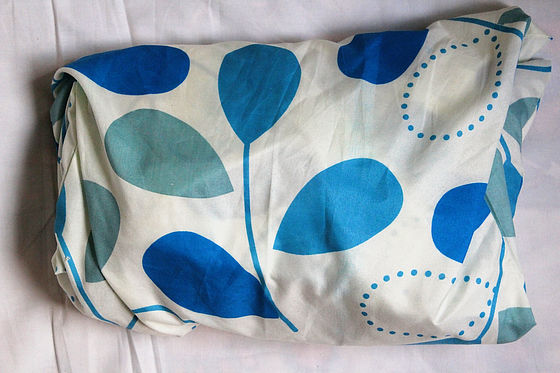 This large B4 size vinyl case was also 100 yen. There are vinyl cases overseas, but this size is often higher than Japan.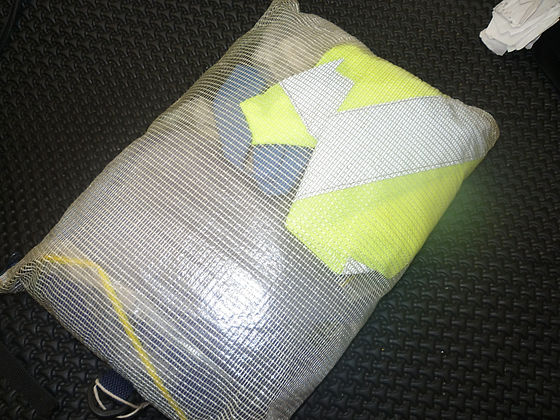 ◆ Clear case
I am using a 100 yen clear book to put together the document relationships such as copying passports and e-tickets for airline tickets. When it is A5 size, it is useful to enter folded A4 size paper. However, if this is 100 yen, the vinyl inside is fluent. It was a short schedule this time, so we compromised, but if it was a long journey you would have been looking for something of better quality.

Because the light blue clear book was damaged, I made a new color of yellow.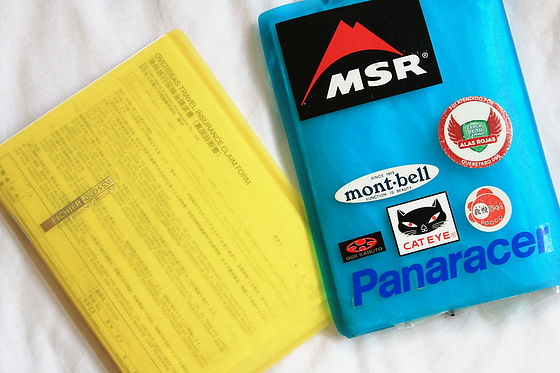 I got an old clear book in 2012 and used it for nearly 3 years. The contents are also stingy.



Since it seemed that the contents seemed to pop out when it was held upside down as it was, I opened a hole and wound a rubber cord.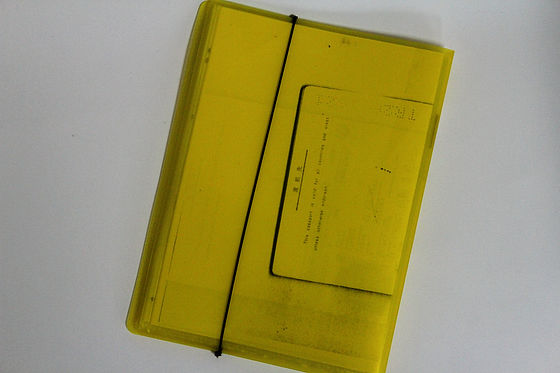 Since the vinyl case for rain prevention was also damaged, it was renewed at 100 yen. I keep it with my passport as valuables.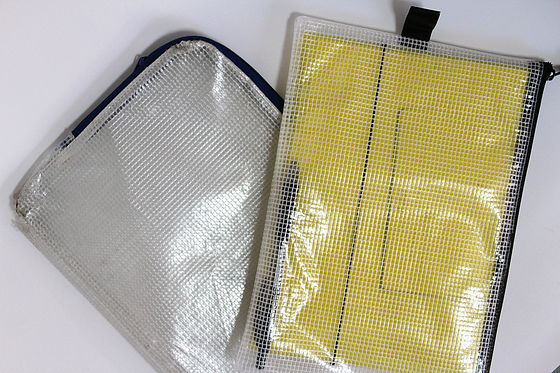 We are also exchanging in 2012. It is an indispensable item on a trip.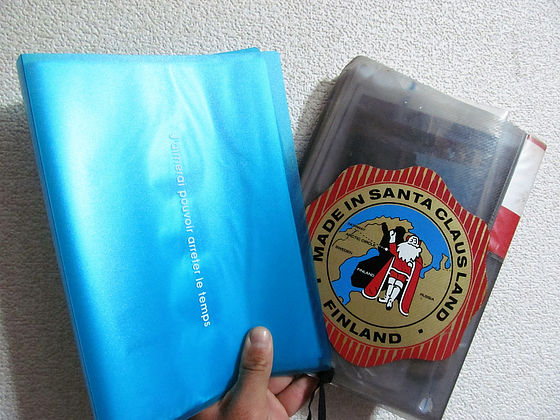 ◆ Shopping bag
I will bring this shopping bag to arrive at the inn and go out to the town. I took a single-lens reflex camera inside to take a picture. I buy food and everyday items, so I also use it like an eco bag.

An essential shopping bag for town walking.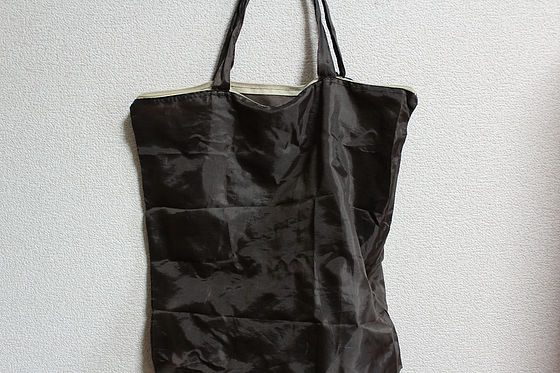 I do not like dropping or stealing objects inside, so it is safe to have a fastener.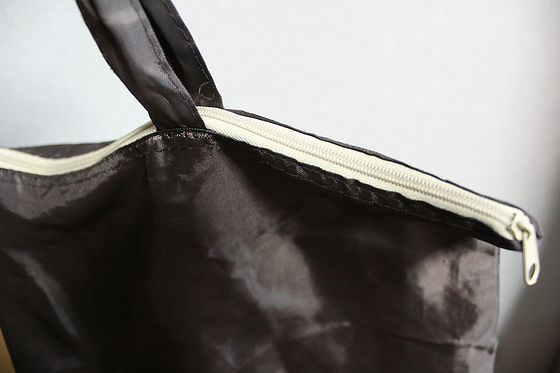 Make a ring with a rubber string and keep it rounded and rounded when not in use.



A yellow green shopping bag that I got at Daiso in Malaysia.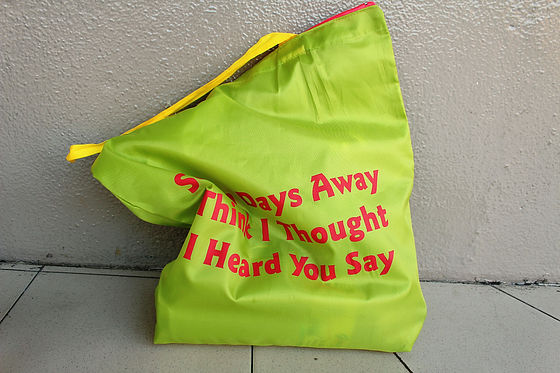 A crooked tree I found while walking in Central America's Costa Rica. When walking shopping bag. When I was bicycle I was carrying a daypack.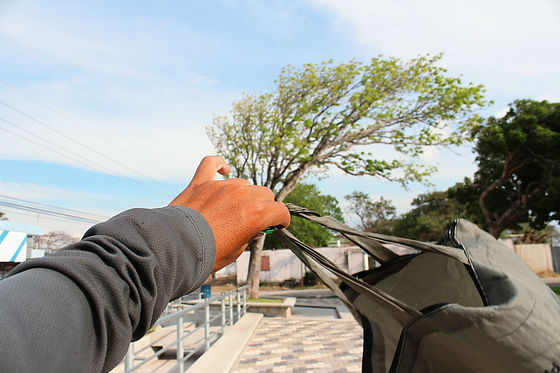 ◆ Sterile spray
This item I also want to always have. In addition to disinfection at the time of injury, I was also used to clean electronic devices such as notebook PCs and digital cameras. Using alcohol makes oil dirt clearer.

I found a portable disinfecting spray at the local 100 yen shop.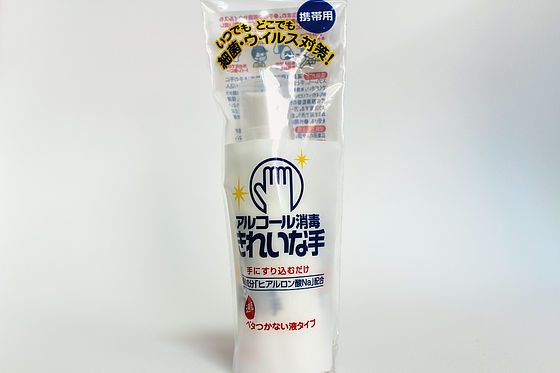 When checking the ingredient display on the back side, it was indicated that alcohol (ethanol) was 76.9 to 81.4%. Since I used about 70% of alcohol on my trip, I decided it's okay.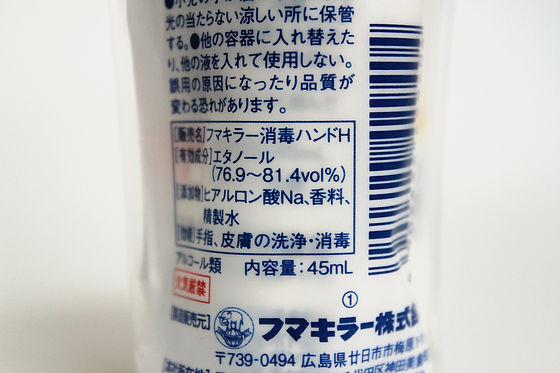 Using this eraser spray and glasses wipe ... ...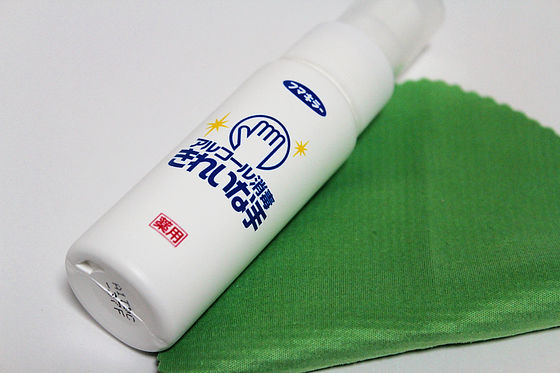 I will wipe the body and LCD of the digital camera.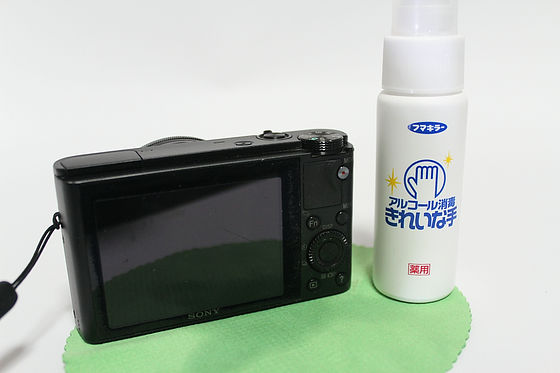 I also used it to clean the notebook PC. Some people say this way it hurts the LCD, but I do not care too much.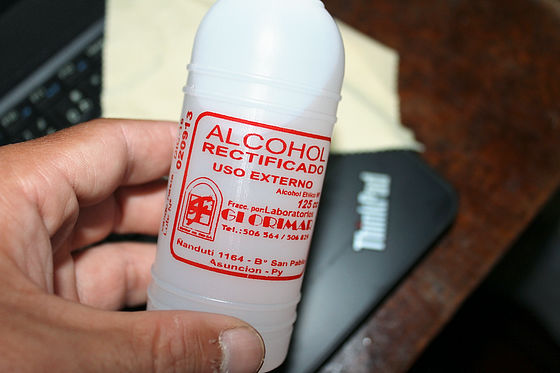 Alcohol with a frequency of 96% found in South America.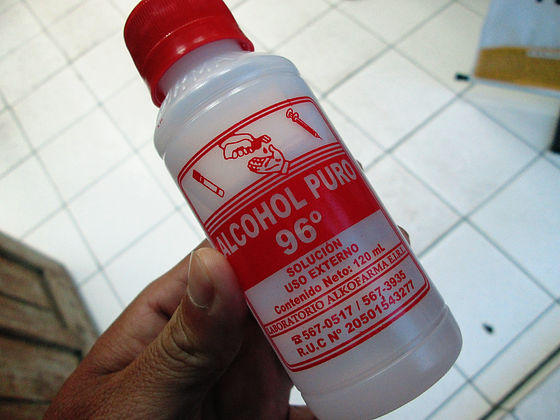 ◆ Besides ...
Scissors useful as a traveler. However, it does not have to be so big. That's why this little scissors is my favorite.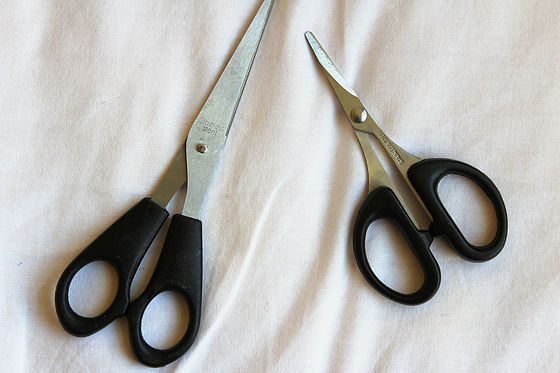 Mini LED lightDmitry formIt is useful for inn.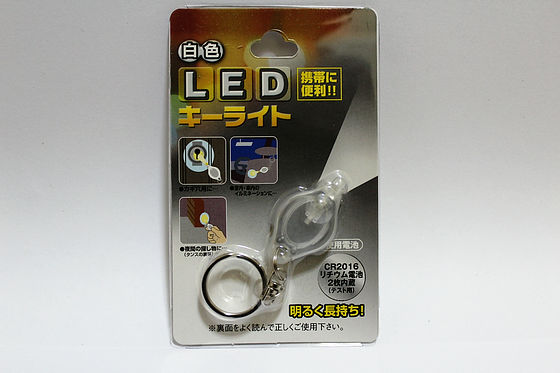 I have not used it until now, clothing compression pack seems to be useful as well. Oh, I might have made a sleeping bag or something small.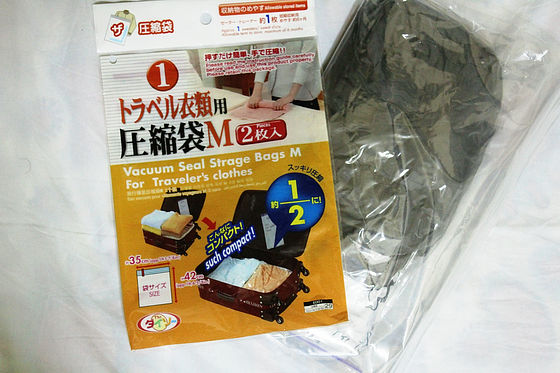 ......, I shop at various shops at 100 yen shop. Especially it is recommended to arrange cases and drawstring bags in Japan. People from overseas are not interested in keeping themselves organized, not as much as in Japan.

There are sundry shops like 100 yen shop overseas, but because prices are high and there is nothing I want, it is easier to arrange in Japan. By the way, although there is a Daiso in overseas, the same item as Japan has a price of 150 yen ~ 200 yen.

(Sentence / photo: Takuya S. Narou Charriderman
Cycling around the world for a bicyclehttp://shuutak.com
Twitter@ Shuutak)