'IMAX Private Theater' where you can enjoy the movie experience at IMAX Theater at home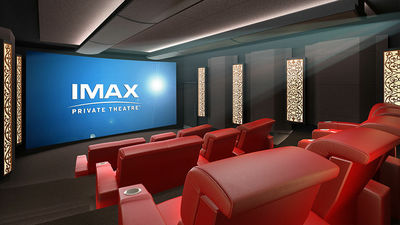 IMAX,
which uses the bold catchphrase '
watch a movie or be part of one,
' is an IMAX theater where you can enjoy movies with higher quality than ordinary movie theaters.
We sell the 'IMAX Private Theater
' to the general public, where you can enjoy the same movie experience at home.
IMAX Private Theater
http://www.imaxprivatetheatre.com/en/index.aspx
Imax Private Theater Brings the $ 1 Million Screening Room Home --Bloomberg
http://www.bloomberg.com/news/articles/2016-06-28/imax-private-theatre-brings-the-1-million-screening-room-home
IMAX will build you a home theater—starting at £ 300,000 | Ars Technica UK
http://arstechnica.co.uk/gadgets/2016/06/imax-will-build-you-a-home-theatre-starting-at-300000/
Many people create a home theater environment by setting a projector and a screen, but IMAX is just saying 'the best movie experience', so this 'IMAX private theater' is just an 'IMAX version home theater'. It doesn't stop.
First of all, the smallest 'IMAX Private Theater PALAIS Small Theater' looks like this. Seats are prepared for 7 people in the example.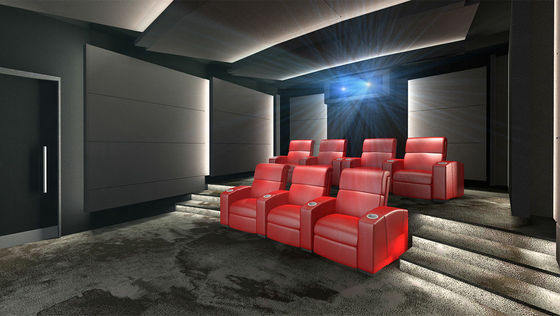 The screen is 'floor-to-ceiling' in size, similar to the IMAX theater. A movie theater basically only projects images, but it can also be used as an HD media system that allows you to enjoy HD TVs, Blu-rays, DVDs, CDs, games, etc.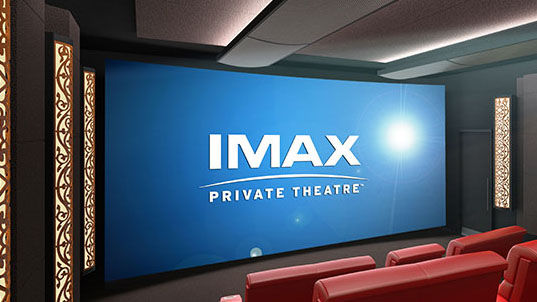 An example of 'IMAX Private Theater PALAIS Medium Theater'. The center of the front row is a pair of seats, for a total of 9 people.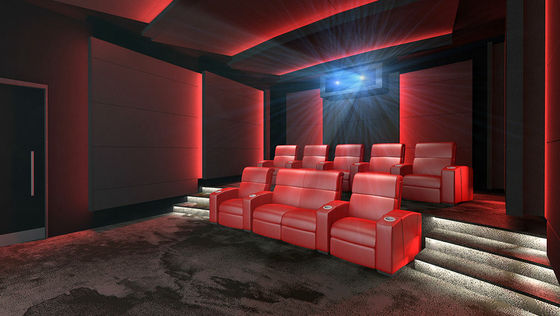 When it comes to 'IMAX Private Theater PALAIS Large Theater', the number of rows will be increased to 3 rows, which can be used by 10 or more people.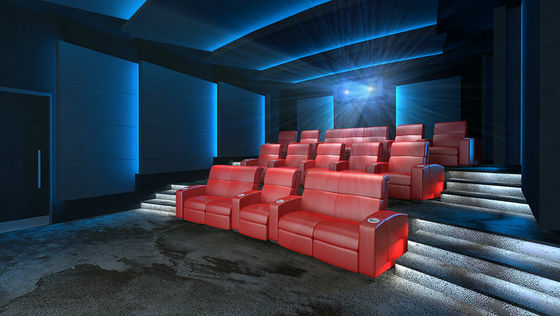 There seem to be some variations in the interior.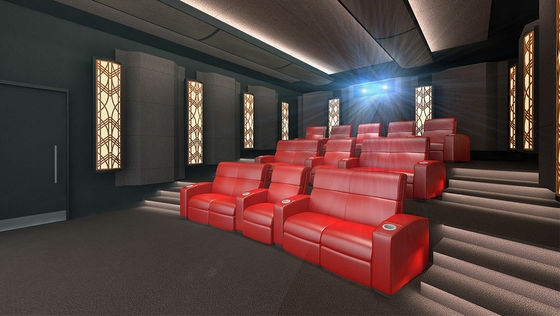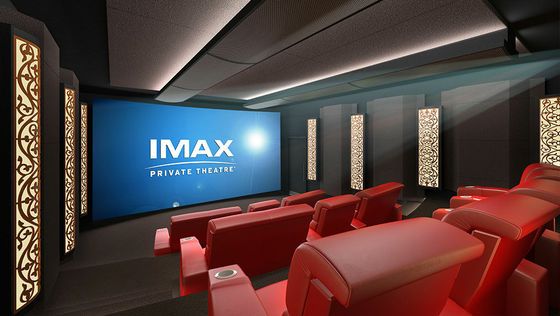 This 'IMAX Private Theater PALAIS' can be expanded to accommodate up to 18 people. The screen is installed according to the size of the base room, but generally it is installed as a height of about 3 m. The price is 'from 400,000 dollars (about 41 million yen)'.

However, for those who want to 'make a better environment' or 'invite more people', 'IMAX Private Theater PLATINUM' that can accommodate 20 to 40 people is also available. This is a little more expensive and costs 1 million dollars (about 100 million yen).



By the way, the set-top box ' Home Premier ', which allows you to enjoy movies immediately after the release, will be offered for $ 10,000 (about 1 million yen). However, it is not only possible to see it at the 'Home Premier' fee, but it seems that a rental fee is required for each work.

IMAX envisions private theater markets in Asia and the Middle East in the first place, with the first showrooms in Shanghai and Hainan Island . There are plans to open three showrooms in New York, Los Angeles, and Toronto in the future, but due to rights issues, the theater itself is limited to sales, and a 'home premiere' will not be offered.

For this reason, some people who have already introduced a private theater are using a separate service called 'PRIMA Cinema' to see new works. By the way, the usage fee for PRIMA Cinema is $ 35,000 (about 3.6 million yen) per year for set-top box rental, and $ 500 (about 51,300 yen) for each work.

By the way, when it comes to 'watching a new movie at home,' Napster founder and entrepreneur Sean Parker also took notice and launched a startup called 'Screening Room.' The set-top box is rented for 150 dollars (about 15,400 yen), and the work rental fee is set to 50 dollars (about 5130 yen) per piece in 48 hours, which is overwhelmingly cheaper than PRIMA Cinema and IMAX home premiere. It was supposed to be a service, but it has been hit by a fierce backlash from movie companies.

I would love to make a theater like this at home ...