With the addition of a new 10.5-inch "iPad Pro" 3 models of the 2017 iPad will be deployed, further whether a curved display iPad appears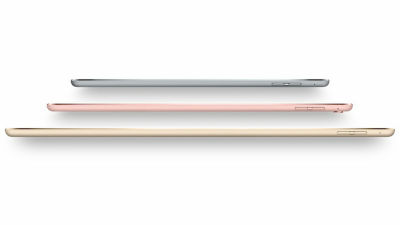 KGI Securities analyst Ming-Chi Kuo, who provides a lot of Apple-related leak / forecast information, has released new iPad related information. According to it, in addition to letting the new size 10.5 inch "iPad Pro" appear in 2017, Apple will introduce a model that will incorporate an organic EL display and renew the form factor in 2018 is.

Apple Planning 10.5 "iPad Pro in 2017, 'Revolutionary' OLED iPad as Soon as 2018 - Mac Rumors
http://www.macrumors.com/2016/08/15/kuo-10-5-ipad-pro-2017/

According to Kuo, Apple is expected to deploy three models, the 12.9-inch iPad Pro 2 and the 10.5-inch iPad Pro in 2017, and the 9.7-inch iPad in the "low-priced version". Although Mr. Kuo does not mention about the 7.9-inch model "iPad mini", the 5.5-inch "iPhone 6 Plus" that appeared in 2015 and the successor "iPhone 6s Plus" appeared, and the standing position was unclear The tablet is expected to disappear as it is supposed to disappear.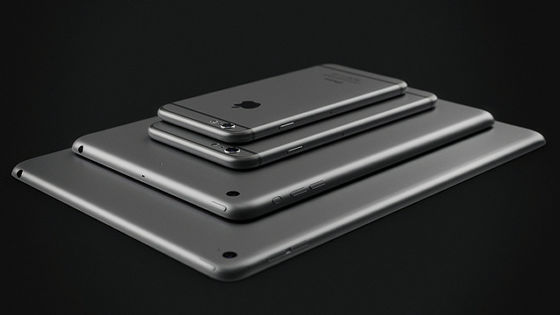 ByMartin Hajek

The installed processor is expected to become a new "A10X" processor manufactured by TSMC in Taiwan. Unlike the 12.9-inch iPad Pro 2, which is said to have many business applications, the 10.5-inch model is also seen to enhance appeal to education-related. On the other hand, the low-priced iPad Pro 9.7 inch is expected to continue to carry the same A9X processor as the current one.

The line-up of the iPad series in 2017 predicted by Mr. Kuo is as follows.

·12.9 inch iPad Pro 2(With A 10 X processor)
·10.5 inch iPad Pro(With A 10 X processor)
·9.7 inch iPad(With A9X processor)

And, as early as 2018 it is predicted that further evolution will emerge. Apple is expected to adopt organic EL display in model iPad series in 2018. About this, Mr. Kuo said: "A revolutionary iPad model will appear in 2018. By adopting the AMOLED (organic EL) display, the form factor design and user operation will change radically (dramatically)" It is also expected that curved displays that make use of the flexibility of AMOLED's characteristics can appear.

Even so, the information that comes to mind appears one after another, but Mr. Kuo predicts that the sales of the iPad series as a whole will trend downwards. This is caused by the fact that the tablet market itself is on a downward trend.