"RSS reader" will be available on Kindle "Reabble"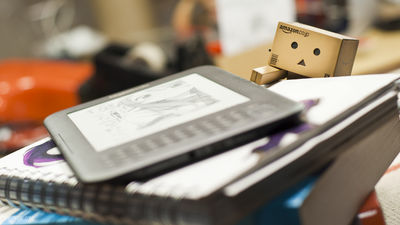 ByZhao!

Kindle is equipped with a web browser, you can read news and blogs just like a PC if you have a net. However, since it is slower than the browser on the PC, it is difficult to browse and browse your favorite website. So, in collaboration with "Inoreader" of RSS reader, it will make it possible for Kindle to read the RSS-registered articles as they are "Reabble"is.

Reabble - RSS Feeds Reader for Amazon Kindle
https://reabble.com/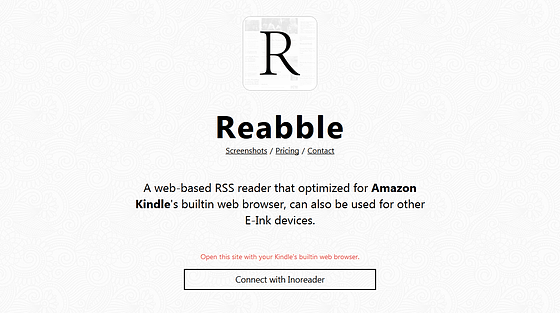 ◆ Registering Inoreader
Because Reabble is a web application to use in cooperation with Inoreader, it is not possible to register RSS in Reabble itself, so firstInoreaderYou need to access the website and create an account. If you are using Inoreader skip to the "How to use Reorebble in Inderader" below, OK.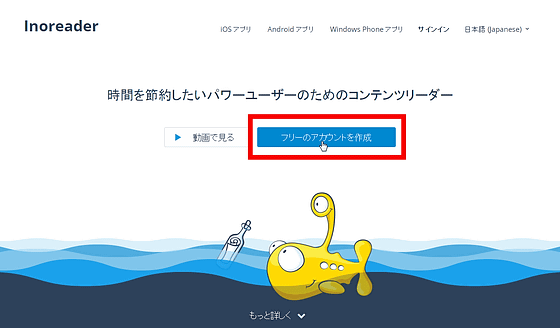 Enter your email address and password and click "Create Account".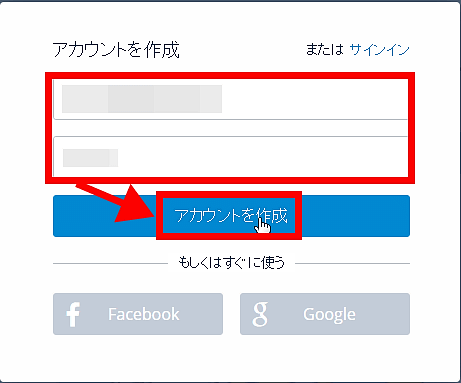 When your page is displayed, enter the RSS feed in the input field on the upper left to add it.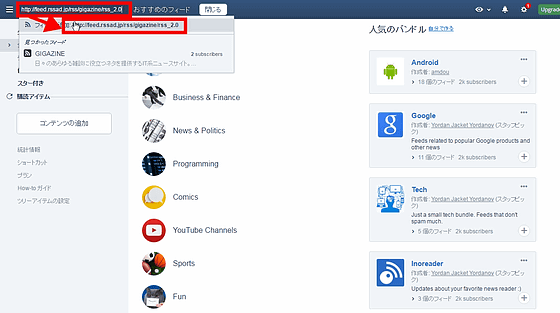 GIGAZINE's RSS feedHas been added.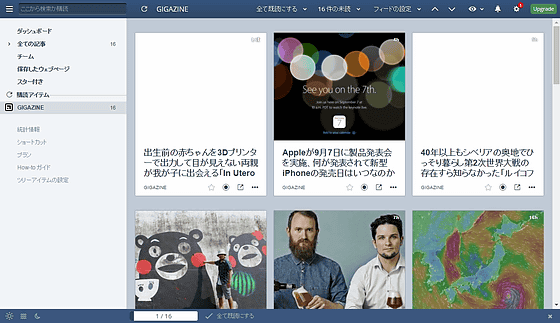 ◆ How to use Reorebble in conjunction with Inoreader
ReabbleAccess to "Connect with Inoreader".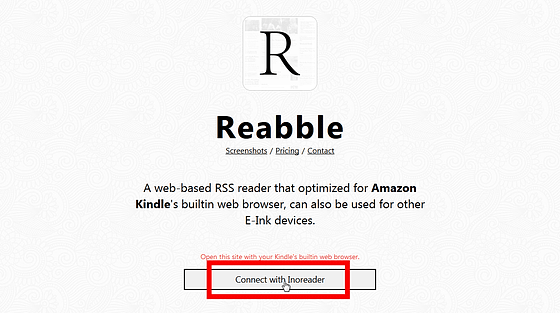 Enter the Inoreader account information and click "Sign in".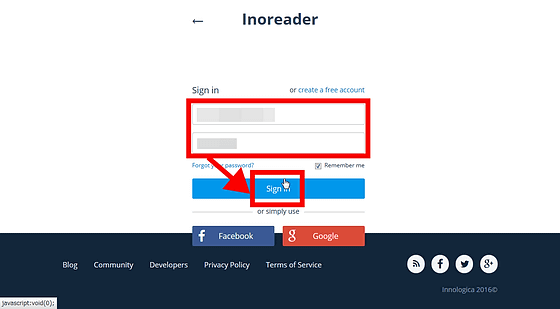 Click "Authorize" because you are asked for permission to collaborate with Reabble.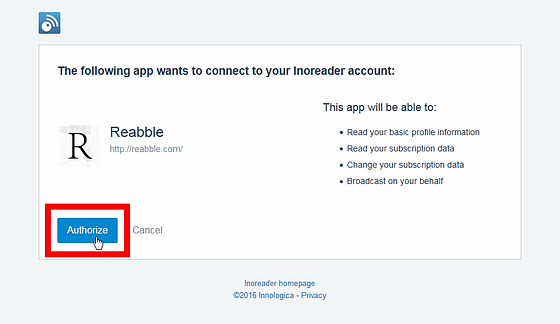 further"https://reabble.com/codeLet's access the login code.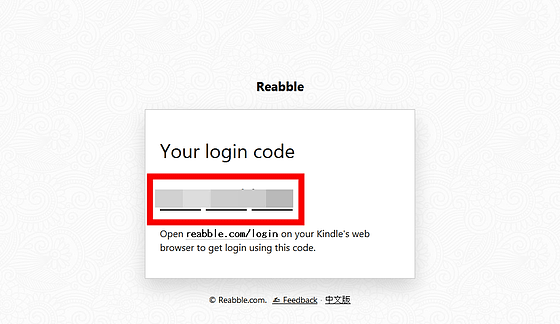 From here we will use the Kindle browser. "https://reabble.com/"And tap" Login ".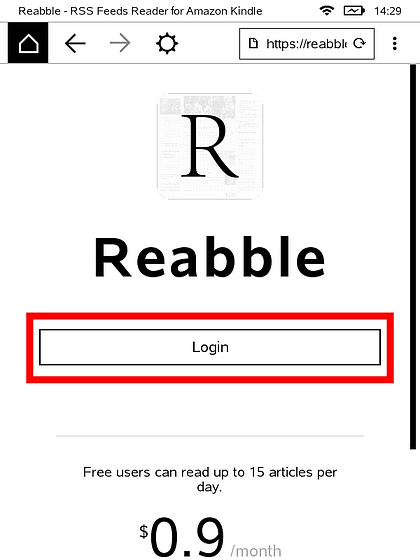 Enter the login code and tap "Login".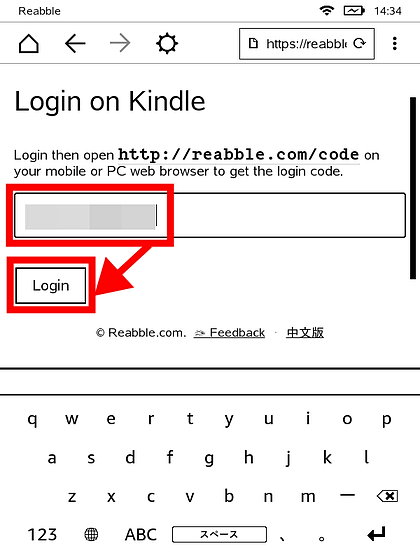 Then Reabble opens in Kindle and the registered RSS is displayed. If you bookmark this page, it will be convenient as you can access it immediately from the next time.



When you tap an article, the operation method will be displayed only for the first time. Tap where you tap "Got It" when you see what happens.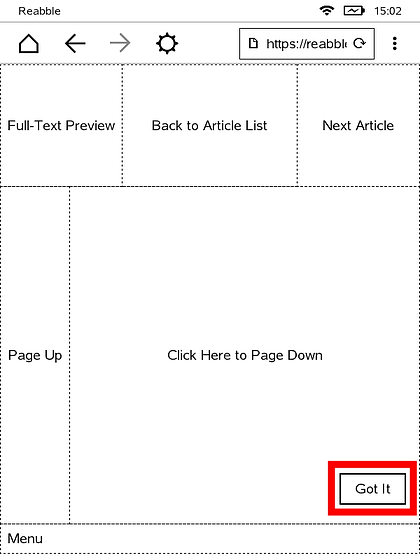 When an article opens like this. GIGAZINE's RSS feed can read all the articles from "Read More", but if you tap around "Read more" you will get "Page Up (Send Page Up)", so be careful. To display the full text Tap around the upper left corner of the screen that corresponds to "Full-Text Preview".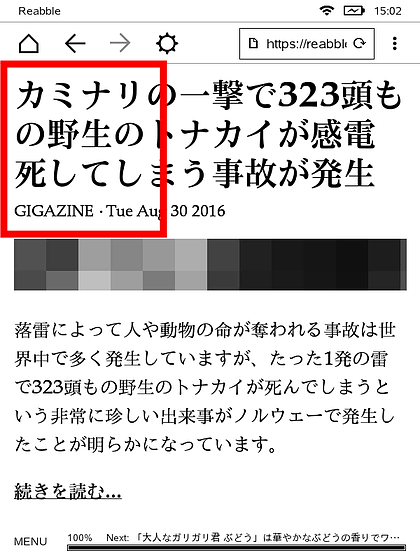 When the article is displayed, you can scroll down the page by tapping around the lower right corner of the screen.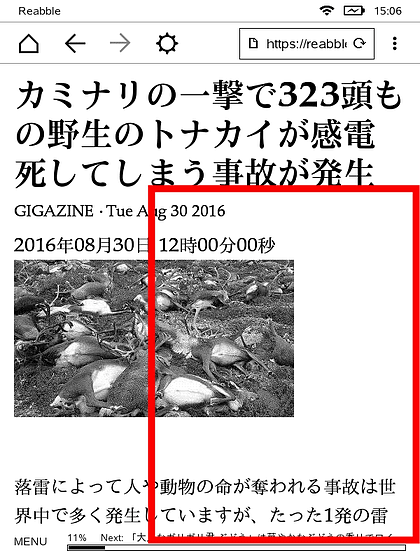 Tap around the top right corner of the screen to display "Next Article" and the next article in the RSS feed will be displayed.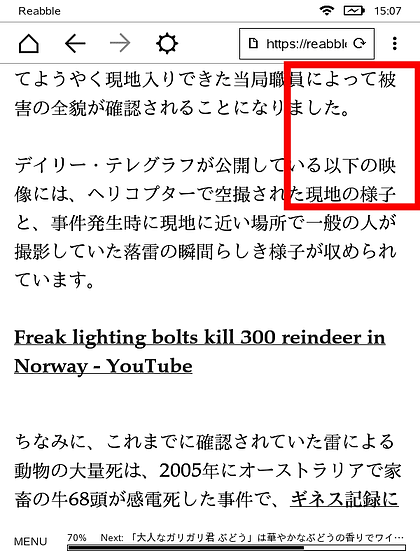 Tap around the center of the screen ......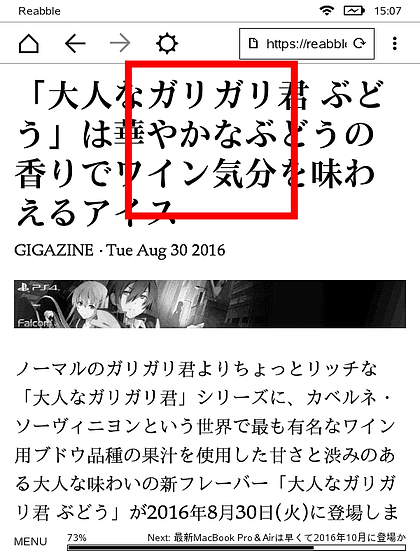 It became "Back to Article List (return to article list)", and it was able to return to the top page of Reabble.



Reabble is free up to 15 articles a day, but you will need a fee of $ 0.9 per month (about 92 yen) to read more articles.