`` Mediachain Attribution Engine '' that can skew free search over 100 million high quality photos that can be used free of charge from more than 30 image sharing services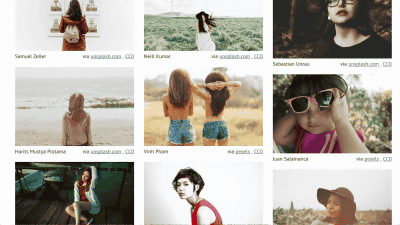 The website " Mediachain Attribution Engine " has been released, which allows users to search for 125 million photos registered in about 30 image sharing platforms using words and images. Machine learning is used for the image search results, and they are displayed in order from the best.

Mediachain Attribution Engine
http://images.mediachain.io/

The top page of Mediachain Attribution Engine looks like this.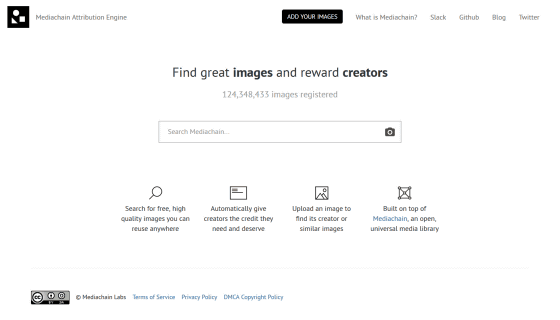 First, try searching by entering the word "girl" in the search field in the middle of the top page.




Then, as shown below, high-quality images of girls and women were displayed.



Below each photo is the photo contributor, the photo destination site, and the license type. It should be noted that the following are photos that are reflected in the image that all 'any rights not held'
CC0
but is a license, of improper commercial use, processing and re-distribution
CC BY-NC-ND
and processing is OK of
CC BY-NC -SA
etc. also appeared in the search results. In addition, it seemed that CC0 was displayed preferentially.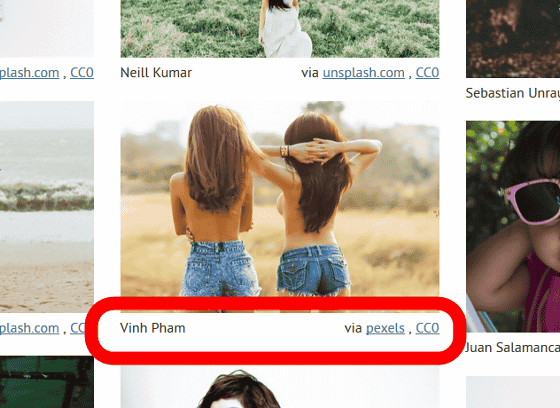 You can also search for the word "cat".



There are two pull-down menus on the top left of the screen for sorting images. In the menu on the left, there were only two types, "Creative Commons" and "ALL" ...




In the menu on the right side, the names of the web services where the photos are registered are listed, and it was also possible to search for images specific to one of the web services.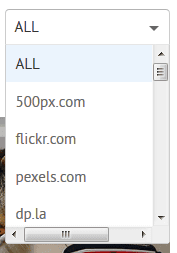 Mediachain Attribution Engine also lets you upload images to find the primary source of images you don't know the source of, or find similar images.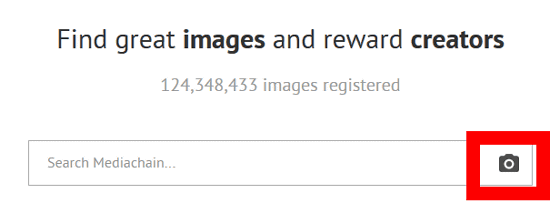 This time, I uploaded the following cat images taken with
Nukodera
.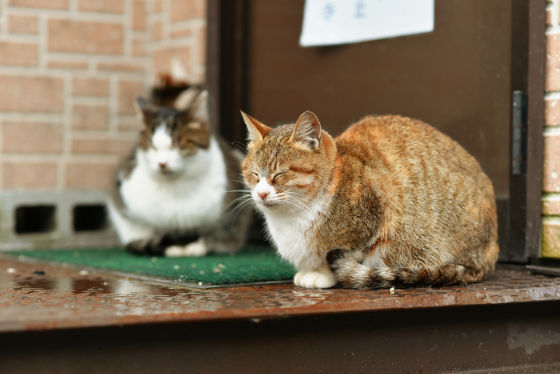 The search results are as follows. A cat image with a slightly different atmosphere from the previous search using the word "cat" was found.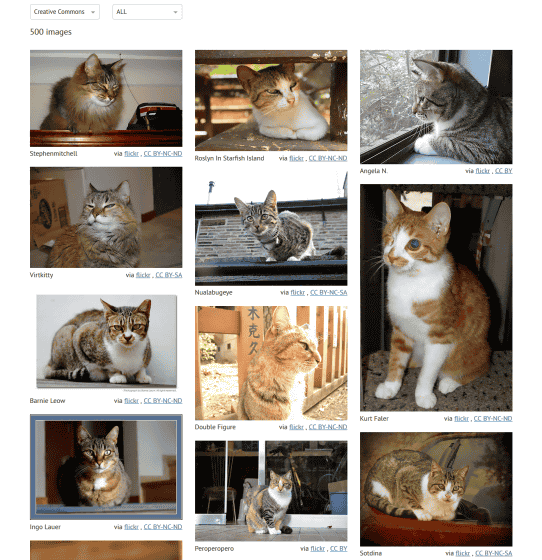 In addition, the following image sharing platforms can be skewered with Mediachain Attribution Engine.

A very high quality photography community. / 500px
https://500px.com/

Flickr, a Yahoo company | Flickr
https://www.flickr.com/

Free stock photosPexels
https://www.pexels.com/

Digital Public Library of America
https://dp.la/

Stock Photos, Royalty Free Photos, Latest News | Getty Images
http://www.gettyimages.co.jp/

Stock photos that don't look like stock | tookapic
https://stock.tookapic.com/

Unsplash | Free HD Photos
https://unsplash.com/

Free Photos-Free Image
https://pixabay.com/en/

Kaboompics-Free High Quality Photos
http://kaboompics.com/

Life Of Pix-Free Stock Photos & Images-Photography
http://www.lifeofpix.com/

Skitterphoto | Free photos. Public domain CC0 stock photos
http://skitterphoto.com/

Snapwire-Authentic royalty free photos created just for you.
https://www.snapwi.re/

Free Nature Stock · Royalty-free stock photos by Adrian Pelletier · Updated daily
http://freenaturestock.com/

Negative Space-Free stock photos, no copyright restrictions.
http://negativespace.co/

jay mantri
http://jaymantri.com/

JÉSHOOTS | Free and Premium Stock Photos and PSD Mockups
http://jeshoots.com/

SplitShire-Free Stock Photos for Commercial Use
http://www.splitshire.com/

Free Stock Photos-stokpic
http://stokpic.com/

Gratisography: Free high-resolution photos
http://gratisography.com/

Attention Required! | CloudFlare
http://picography.co/

Startup Stock Photos | Free Tech Stock Photos
http://startupstockphotos.com/

Little Visuals-Sign up to get 7 hi-res images zipped up in your inbox every 7 days.Use them anyway you want.
http://littlevisuals.co/

SpaceX
http://www.spacex.com/

Creative Vix — Web Design / IT Support / Free Stock Images
http://creativevix.com/

Free Stock Photos by Oliur Rahman
http://photos.oliur.com/

Free Stock Photos | Copyright free high resolution images
http://photos.uncoated.uk/

Wikimedia Commons
https://commons.wikimedia.org/wiki/Main_Page