The number of paid subscribers of Spotify exceeded 50 million, making a big difference to Apple Music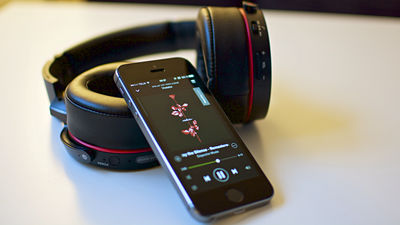 ByBjörn Olsson

Spotify is a music streaming service that you can use free for 30 days after registration as a trial period and then available for 980 yen per month. Among competing services such as Apple Music and Google Play Music, it was announced that Spotify paid subscribers exceeded 50 million people.


Thank you to our 50 million subscribers.# Spotify 50Pic.twitter.com/eXkOV71bwu

- Spotify (@ Spotify)March 2, 2017

Spotify now has 50 million paid subscribers - The Verge
http://www.theverge.com/2017/3/2/14795274/spotify-streaming-50-million-paid-subscribers-milestone

Spotify reached 30 million paid subscribers in March 2016,September when I landed in JapanTo 40 million people in March, and 50 million people in March 2017. Including the first free trial users, Spotify already has over 100 million active users.

Competing competition for acquiring users with major IT companies such as Apple Music and Google Play Music, but the number of users of Apple Music is20 million as of December 2016, And the advantage of Spotify in music streaming service is likely to continue in the future.