You can find works that seem to be "Mona Lisa's nude sketch"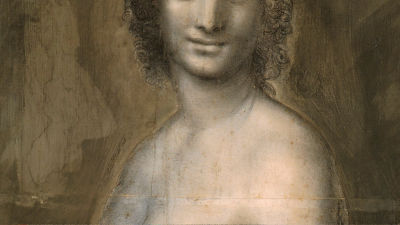 Painter'sLeonardo da VinciThe presence of a nude sketch that could have been drawn for "Mona Lisa" was announced by the Louvre Museum.

Leonardo da Vinci may have painted nude Mona Lisa | News | The Times & The Sunday Times
https://www.thetimes.co.uk/article/leonardo-da-vinci-may-have-painted-nude-mona-lisa-n0h0tbh05

Experts believe Leonardo da Vinci drew 'Nude Mona Lisa'
http://www.telegraph.co.uk/news/2017/09/28/experts-believe-leonardo-da-vinci-drew-nude-mona-lisa/

'Mona Lisa nude sketch' found in France - BBC News
http://www.bbc.com/news/world-europe-41436057

Mona Lisa, one of the most famous paintings in the world, is a work of the painter Leonardo da Vinci of the Renaissance era, and the model is based on the old Gerardini familyLiza del JocondoIt is considered to be. Da Vinci painted Mona Lisa from her husband Francesco del Jocondo asking for his wife's portrait.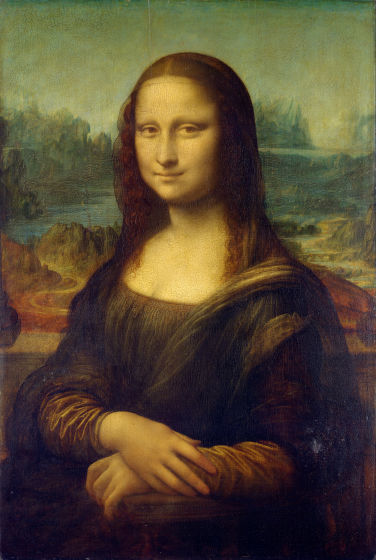 by Wikipedia

The work which was announced as "Mona Lisa's nude sketch" was stored in the Renaissance Art Collection of the Conde Art Museum in Chantilly in the vicinity of France and Paris, built in the Renaissance era, since 1862. Until now, this work was thought to be "the work of Da Vinci 's disciples", but "it is almost the same as how Mona Lisa draws the body and hand" "The portraits are about the same size There is a possibility that the sketch was drawn for Mona Liza creation from "there is a possibility that a small hole around the person is vacant and it was traced as a sketch" etc. It is. The experts who conducted the survey said that he saw sketches were drawn "at least in part" by Da Vinci himself in fact.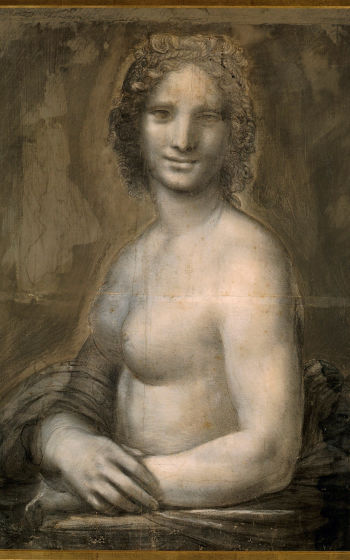 Mr. Mathieu Deldicque, Curator of the Louvre Museum, said, "The way in which drawings and hands are depicted in this drawing is outstanding." "This is not an imitation work.We said Leonardo in his later years I see that there is something that matches Mona Lisa I drew. " This charcoal sketch is seen as drawn as preparation for oil painting.

According to Bruno Mottin, an expert on painting preservation at the Louvre museum, sketches are said to have been drawn in the early 16 th century and are "very high quality".

Analyse de la Joconde nue au@ c2 rrmfavec Bruno Mottin, conservateur du@ c2 rrmfet@ mathieudeldicquconservateur du@ chantillydomainpic.twitter.com/alMMSu09nP

- Domaine de Chantilly (@ chantillydomain)September 28, 2017

On the other hand, near the head of the modelhatchingIs drawn with the right hand, and points are pointed out that Da Vinci is inconsistent with left-handedness. It was not concluded that the sketch was still a 100% da Vinci's work drawn for Mona Lisa, but Deldicque says "We must be careful," he said in the future It is said that we will carry out verification over time.
in Art, Posted by darkhorse_log