"Infini-T Force" Director Interview with Suzuki Kiyotaka, the benefits unique to full 3D CG animation are accumulated in this way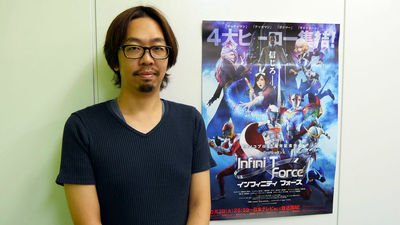 Tatsunoko Pro 55th anniversary commemorative work gathered by Tatsunoko Heroes of former years such as Gachaman, Tekkaman, Polymer, Casshern "Infini-T Force (Infinity Force)Started in October 2017. To oversee this full CG animation work, which was done while paying respect to the original work, served as assistant director at "Gatchaman Clouds Insight"Kiyohisa SuzukiMr. From the circumstances that I was in charge of the director of this work, I was watching various stories till I was committed to making works.

TV anime "Infini-T Force (Infinity Force)" official website
http://www.infini-tforce.com/

In the poster there are four heroes and heroine lol, and the villains are drawn.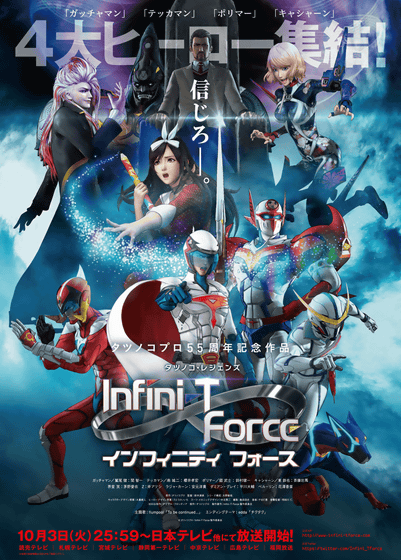 © Tatsunoko Pro / Infini-T Force Production Committee

GIGAZINE (hereinafter referred to as G):
Please tell me how you became involved in "Infini-T Force", which is directed by Suzuki for the first time.

Suzuki Kiyotaka (Suzuki):
The project of "Infini - T Force" itself is moving from before I became a director, and it is a form of participation on the way.

G:
Was the concrete shape already when the director joined?

Suzuki:
Although the characters and the theme were decided largely, the finish with the actual design and the basic story still had the outline and the outline, and it was the place where "what shall we do really?" However, full 3D was decided from the beginning.

G:
How was your impression of listening to things in full 3D?

Suzuki:
Since I was experiencing 3D originally, I thought about how I can do it well, how can I make a full 3D image? It is about how to take balance, including screenplay and production. I have never seen such a texture TV series in Japan, so I want to try making it and I want the visitor to see it, so fun was better than saying "It looks like a serious problem."

G:
"Infini-T Force" is a work called "Tatsunoko 4 Great Hero Congregation", thought that it might be more difficult than drawing heroes one by one ... ....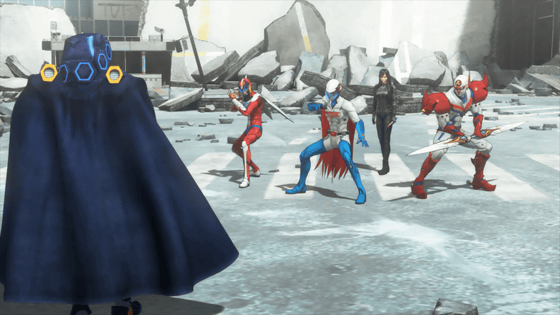 Suzuki:
Tatsunoko I had heard the story "I want to do something to plan for something by heroes getting together" within the company, so it was a feeling that "it has finally worked".

G:
Four works that appear in "Infini-T Force" are "Gatchaman Crows"There are also works that have been recently rebooted, but the original is the heroes of the 1980s. Did you have any images, etc, that you held while you were a child?

Suzuki:
Unfortunately it is not a generation I was watching in real time, so there is not much image as a child, but when I look at rebroadcasts from the mental point of view or review it when making a work, the impression of "adults Is not it? Whether it was the work color of Tatsunoko Pro, "Relationship with father" could be seen, I felt strongly that "parentage's story".

G:
Indeed, in that sense, "Infini - T Force" seems to inherit color as well as heroes. This time, 3DCG productionDigital FrontierIs in charge of you. Did you have anything to feel something by looking at the character model?

Suzuki:
There is an impression that "You became the face of Mr. Digiflor."

G:
Depending on the company you produce, is face different from that so much?

Suzuki:
This is already obviously different. There was a part that I thought to make use of it this time, I thought that it was "nice" as me. However, I also thought that balancing is difficult because it is a person of "drawing animation" rather than me either.

G:
Is the adjustment part of the "face of Mr. Digiflor" and the part of "drawing things moving" like animation animation?

Suzuki:
Regarding making it real, I think that it is the part that Mr. Digifuro is good at, but in what it is called TV animation, it is what to do with the drop of "real balance". Since it is motion capture this time, it does not match with the realism of movement when putting on animation. I looked for the balance of the balance while consulting.

G:
Do you mean that there is a part that converts from motion capture to animation-like movement?

Suzuki:
Since it was decided not to modify the movement of motion capture like animation, if the character is an animated picture, it may be bad to hear, but "it is simply" the face of the animation sticks " Even if it moves null null, there seems to be a feeling of incongruity when seeing it. It is the place of balance that it does not collapse.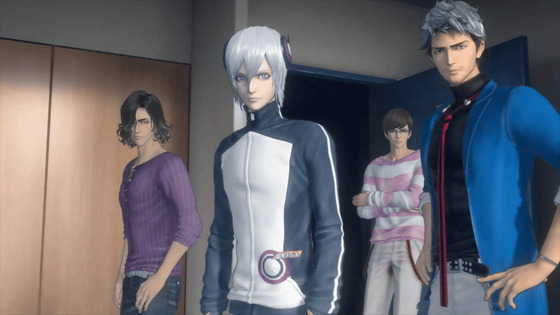 G:
"Almost full 3D CG animation" was expressed as "Arpeggio of blue steel"Was broadcast from October 2013 to December but is the full 3D CG animation which" almost "was taken is increasing?

Suzuki:
It's different in color from "Infini-T Force", but if it is a work of 2017 "Snack WorldOr is it? Since that point is getting rare, it seems that I want to make it look like a single drama properly rather than "the festival of one story completed by characters gathered" From the story to the character, I adjusted it finely.

G:
Certainly the story is not a completion of a story that a hero knocks down an enemy, it is a composition with a strong pull. What on earth is it going to make me feel annoyed for a week?

Suzuki:
I really wanted to care about that point and broadcast it on TV, so I thought that I wanted to become a continuous TV drama that will be looking forward to the next week as well.

G:
In terms of the story, the series composition is called "Gatchaman Crows InsightToshiya Ohno, the screenwriter, is in charge. Director Suzuki is an assistant director and is a tag again, is this your director's appointment? Or just like Mr. Digiflor, did you decide before the director?

Suzuki:
Actually, the project of "Infini-T Force"Kenji NakamuraThe director was advancing, but it overlapped with the production period of "Gachaman Crows Insight". Well what are you going to do? "Suzuki-kun, how?" Was beaten shoulder and "I understood, thank you" is the form I undertook. So, because the script members were almost flowing from insight, I was able to do the job without any discomfort at all.

G:
When I saw OP, I was concerned that credits included "facials" and "composites" as well as positions that I did not see in other works.

Suzuki:
It is called "main staff" to OP, I think that someone who is in common direction with all the number of stories should go out. As facials and composites had all directions including balancing, I thought that this should be named for OP as well. However, if I tried to credit my job title was quite long in the side, I did a lot of consultation saying "Will not it become short?" (Laugh)

G:
I thought that lol and Bell Lynn and other female characters were dull and fleshy and good, but did that reflect the direction from the director?

Suzuki:
No, no (laugh) There is no particular instruction. It is rather that I suppressed it.

G:
So that was more amazing before the director pulled the reins?

Suzuki:
I do not think so. (Laugh) Have you been so cunning?

G:
For Mr. Digiflor,Because "Reika's sway of the beak was superb with" GANTZ: O ", I went to listen to the story about how I made itThere is something, so what if I was watching how this time it was, I thought that the thigh feeling or the thing seems to be awesome ... ....

Please check with the video about the lower body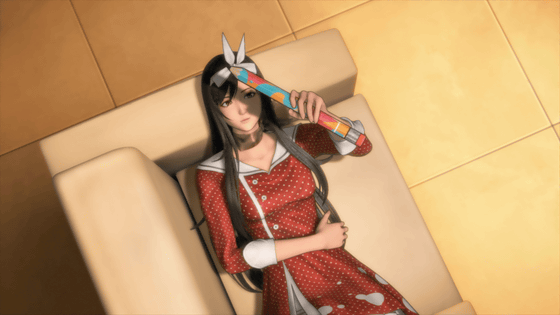 Suzuki:
If so, it may be a hobby of Mr. Digifloro (laugh) Rather, Bell Lynn's chest swing was suppressed. There is a memory that issued an instruction like "Please turn it to Purunpurun instead of boinboin".

G:
A "vowel!" In that it is the difference between texture.

Suzuki:
I agree. As Bell Lynn 's clothes are shaped like tightening the chest part with a belt of leather, the realism in me will not stretch to that extent (lol) When I was the first time, what kind of film will the film decide and look? During the making of episode 1, I also said what I wanted to say, and also from Mr. Digiflor, "I can do this, but because there is nothing wrong, there is no different way," and I got an opinion, let me quite interact I got it. Therefore, it took quite a while to talk about the first episode, but I was able to communicate very smoothly in the second half. I thought this was a unique experience of the series.

G:
When teamwork is demonstrated.

Suzuki:
Unlike movies, as you make 1 story, 2 talks, 3 talks, the things that everyone grabs as "I see" is reflected in the number of stories behind. I tried this series and I felt that CG is effective especially in terms of efficiency.

G:
It means that stacking works later.

Suzuki:
Basically, CG will become easier. This time, Mr. Digifuro was the first time that the production of the TV series was the first time, it is necessary to make a schedule of how to make ordinary TV animation and the scene of CG, I and Tatsunoko's production and Mr. Digiflor's production, everyone I consulted the process. "How many checks should be inserted here" or by editing it with an animation OK by this day, recording the voice with after-recording, returning to the capture site by this day and taking a facial ... ... like a puzzle-like I think that the production was truly a hard work because the flow intertwined over the whole story number, but I appreciate it because I got the job done.

G:
About the dubbing that you mentioned, did you first take a facial after recording the voice of the voice actor, so to speak as Presco?

Suzuki:
Because of the balance with the schedule, it became it from the number of talks on the way. At first, I also performed facial capture and carried out drinking with all the character's facials attached, but as it was the schedule that one who could record a voice could go ahead, "So, in accordance with the voice, facial capture It will be from 4 episodes that it was decided to do. I thought that it would be better for me, so it was nice to finally put it in.

G:
Is it difficult to work with a facial according to your voice?

Suzuki:
I think that it is difficult as a schedule formulation, but from the staff who were doing real work, there were many voices saying "There is an actor 's voice and it is easy to fit". Even if I looked at the rising of the image, it was good that a strong link was created. In 1 story to 3 talks, it was personally to the last but I thought that a fine gap would come out, but it is already patchy from the 4th episode.

G:
Up to 3 episodes are post dubbed, and after episode 4 are Presco, and so on.

Suzuki:
In detail, the 2 episodes and 3 episodes were concurrently concurrent. So, I only had one episode after dating a facial. I think it was really difficult for 2 stories and 3 stories that became completely parallel, but everyone's struggled hard. And from the 4th episode, I completely pretended the voice and made a facial capture based on it.

G:
While making it I changed the way of making it ... ....

Suzuki:
That's right. But, I was able to choose to the better one for the better one, it was a good experience for Mr. Digiflor and for me it was a part I felt really good at doing this series.

G:
I saw it in the preliminary preview until 4 episodes, but actually I did not notice that the way of recording was changed.

Suzuki:
I honestly think that 3DCG of this work is initially uncomfortable for the audience who saw it at once. But, as long as the voice is attached, if the character moves and speaks and understands the emotion, it is making while thinking that it will be accustomed to early, and since the degree of the synchronization accelerates in the second half, the first number If you keep watching stories, I'm confident that the rest will be okay.

G:
That character and heroes are set to be a little older compared to the original work.

Suzuki:
I will refuse that this is not an official opinion, but as part of the theme, it is partly made that I personally think that it is a sequel of an old work. In other words, after finishing the battle in the old work or continuing fighting, what do you hear about heroine which this heroine of heroine which this 4 hero who grew up as human being is taught, what you want to talk about like heroes As

G:
Indeed, it was.

Suzuki:
I think that the biggest change is Tekkaman, Nanjo 2nd. Character is altered as if it is an old work, but personality has changed little by little in the old work as well. On that extension, I wanted to do that heroes are becoming adults. There are scenes in which they talk about old things in the play, but that is not only talking about the old work, there was something in the blank years between the old work and the Infini - T Force However, there is a place to put it in the form of. There is a thought that I want to enjoy leaving the foresight of imagination, the intention of wanting to feel that there is growth in the meantime, and there is a desire to be able to do something at all by spinning off (laugh)

G:
Episode 1 At the beginning, I thought that the osan who grew a stubble began came out and transformed and I was surprised that "This is that gauchaman!", So I thought why this character design became But, the experiences they have overlapped are engraved.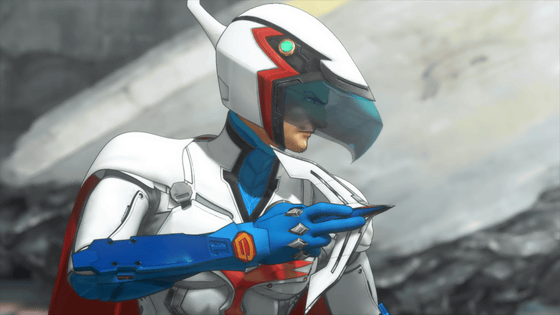 Suzuki:
I agree. In Ken's case it's a 24 year old setting ... but you look like an old man.

G:
24 years old ... I am sorry I called you as an old man.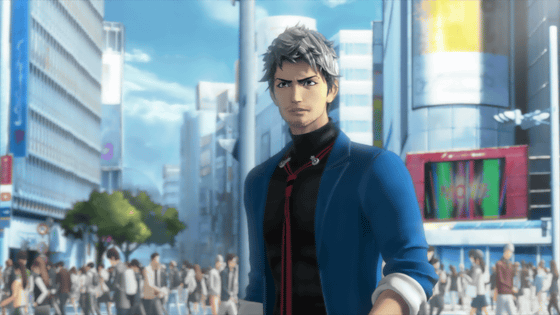 Suzuki:
However, since the image of the Ogre of "Science Ninja Corps Gatchaman" grew, it is an image like "Showa 24 years old" and "24 years old after the war", so even if it is an old man, it will be split well.

G:
Age is 24 years old, but somewhat different from modern 24 years old.

Suzuki:
Children may be ordinary if 24 years old, and it is assumed that they will be scolding properly, for example, if a neighborhood child does something wrong.

G:
When I heard the story of production like this, it seems that there is a place where this work is going well in various parts, but when the director looks back, which part do you think is "well done here"?

Suzuki:
I wonder where ... .... I made it by thinking that I do not want to stop the camera work by making full use of 3D CG, and the cutting of Fix is ​​basically not used much though there is a part consciously using it, I was thinking that it would be nice if I could make a difference with. The director of "Infini - T Force" including me is almost human being of animation animation, but I think that I was able to do it well. Also, regarding facials, I was particularly good from the middle stage to the final stage. At the beginning, there was a part I did not know that the image could not be created as to how the facial expression would move with this look when the picture was actually finished, I was feeling a bit tired of the camera, but when the story goes on and on There is a cut which has to be represented by expression and it is necessary to gradually leave the camera. While thinking "a bit scary", I went to the place, but I think that it was good that the facial production was successfully successful. Although it may be slightly different from "the facial got better", the degree of comprehension of the character of the staff who is working deepens deeper and the number of stories behind becomes more and more "This character is such a face "I'm going to express this kind of thing" "Here, the end of the lip will rise a little" I picked up exactly as far as it was, and with respect to facial expressions I went without modification. "Winking, please go one more time" It was a feeling.

G:
Oh, the facial director says something novelty goes up.

Suzuki:
It was truly amazing. Rather than saying "It went well", I think that this merit of noticeable in this way of making was demonstrated to the maximum.

G:
I see……. On the other hand, I think that there are parts that struggled fierce, but how was it?

Suzuki:
The part suffering is an effect. I thought that it would be difficult to reproduce the animation-like "Keren taste", there was a part that was divisible from the beginning, but the effect does not go so .... Everything is done once in a flashy case, but then it will not match the information volume of the whole work, and fine adjustments like "I want this smoke and debris to fly in this direction to this place" as well It was hard to get along with the budget and period of the TV series, and it was difficult to convey the feeling there. There are 2000 cuts or 3000 cuts throughout the character story, so it can be passed on and on rapidly, but since there are not so many cuts of effects, there are not many spans that each other's understanding will rise as it is asked . That was a hard work. After all it does not mean that it is "whether it is a different way" or what emphasizes what gives this instruction. It was pleasant itself to become able to transmit it rapidly, but it was a hard work.

G:
However, there is a feeling that it is worthwhile, it will be immersed or it will be drawn in. The sense that the director told me that the gears of the staff engage with each other is also the feeling that happens between the viewer and the work.

Suzuki:
Thank you very much.

G:
Do you think that the part of the facial that came out earlier is the point to watch for and see?

Suzuki:
How about that ... ... It may be awkward if you get too much attention (laugh), if it is what you can see normally, that is the best success. Although it checks finely as if it seems to be okay if you watch it by frame advance as it is worrisome, I think that I would like you to enjoy the drama part as you can not enjoy the work with frame advance.

G:
That's certainly the case. In this way I was supposed to be the first director in full 3D CG work, but what was the chance for the director to advance to CG?

Suzuki:
A work by Tatsunoko Pro, Sato Keiichi is supervised "Raven KARASThere is an OVA named "OVA, but I was doing composites there. Is the CG team feel like having fun and being hooked up if you are hanging around like a little like "Are you going to do it for a moment?" And being fluent in various ways. After Composite at "Raven KARAS", animation and effects were also touched by 3D, and in the second half I participated with feeling like directing assistant. Although it is a work of all 6 talks, it is my turning point that I really experienced various things and that all of it was interesting.

G:
I did not expect the name of that "Raven KARAS" to come out here. It was a work that a powerful battle was unfolded. The Sato Director is in charge of the draft of hero design in this Infini - T Force.

Suzuki:
That's right. In this work, I first asked Keiichi for design and I participated in the project later, so it was unfortunate that I could talk directly "I want this to do" directly.

G:
Since I was a child I liked animation so did you proceed to animation making in this way? Or, I did not see it at all when I was a child, but I heard that there was a reaction.

Suzuki:
I was watching a lot from my childhood. Even though I narrowed down only to Tatsunoko Productions, I was watching "Shirato Tenki Shirato" and I also liked the "Space Knight Tecuman Blade". By the way By Teckman's deathblow "Boltekka" comes out forehead as an old work, I was so scared that the weak point "hole is pokkari open" There, I liked the blade in Infini-T Force In some cases, it is making an effect like "Vortecka" of the blade. I would like to apologize to older fans by borrowing this place. Excuse me.

G:
Voltecca, it was extremely strong.

Suzuki:
That is also a point I was careful about. The strengths of all the heroes were separated by orders of magnitude and we thought about the balance considerably. If you line up with Tekkaman or Casshern, gotchaman and polymers are hard. You have to fight with a guy who pulls out the space fleet. But, if you do not feel strange there when you see it at a glance, I think that it is a directing success. It is absolutely funny to think again properly (laugh)

G:
Certainly (lol)

Suzuki:
That's right, I forgot to mention at the time of motion capture. This time, people of motion capture actor are participating in one person's role, and they are also on the ED telop with a title with a name, so please check it out.

G:
It is unusual that the actor's name comes out, then the actor's name is lined up with the same role name, or it can not be seen in animation first. It looks like a special-effects program.

Suzuki:
Only Raja Khan on the side of the villan is a special special character and has a fine role because there is not a fine play or the like but in addition to that the hero side and the villan side each made one character to make the character . Personally it was also an interesting effort, and I think that becoming a characteristic as a character attachment when becoming an actual screen.

G:
After all, is there a habit of the actor?

Suzuki:
There is. This time, I chose it in the audition. Because it is motion capture, the first thing I mind is the physique. Although ...... Although it is said that it is animation, everyone has a style that is too good and there is no person who matches (laugh)

G:
(Lol)

Suzuki:
As much as possible, I asked the matching person to do the height, and rather than "the smoothness of motion in motion capture", I chose whether "play / movement" itself matches the image of the character, so there is no image It is reflected to the fact.

G:
For facials, it means that you are shooting facial expressions of the people of this motion capture actor.

Suzuki:
That's right. So, the movement that the characters are showing is basically a play by the motion capture actor except for the voice play. In voice recording, voice actor will have voice recording based on the voice of the actor recorded at the time of capture, but it is fun that there is no discomfort in the character at all even if you listen to either voice personally. Of course there are also voice actors, but I think that there is no blur in the main book "expressing the emotions of characters at that moment", so I think that there is no discomfort even if the voice quality and nuance are different.

G:
Because we do not have the opportunity to hear that voice, it seems a little wasteful.

Suzuki:
It's a collection for matching motion and facial, I pick it up with a far microphone, so the sound quality is bad, but (laugh)

G:
...... That means that those who are playing Damian's motion are being moaned naturally with such feeling.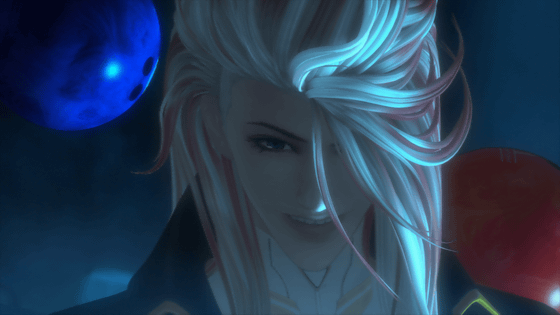 Suzuki:
Rather, Mr. Daisuke Hirakawa who speaks loudly, I was talking nervously, and I ran into Mr. Hirakawa so coolly and coolly.

G:
The entwining with Damian's armor samurai who plays Mr. Hirakawa was also quite a bit more, is not it?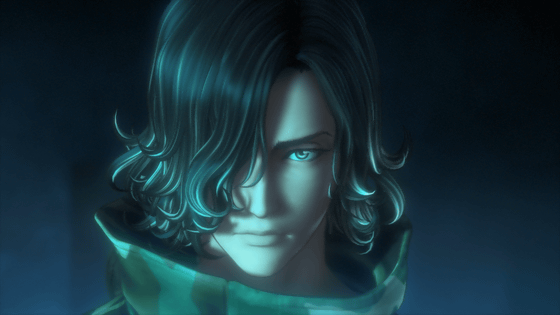 Suzuki:
It was really funny people.

G:
Is there an instruction for facial acting?

Suzuki:
I leave it to the director of the basic talk number, but all the stories are on view. This is because when it comes to adjusting at a later time because it is deviated at the time of capture, it takes a lot of time and effort. For example, in the fine nuance part, for example, "My mouth is thinly open at the end, let's keep it closed". While consulting with the chief of facial, I will take a picture at once.

G:
While being a director of animation, even at the motion capture site work is fine.

Suzuki:
For the facial, I'm shooting on the monitor, but I actually sit near and check it. The most interesting thing with capture is sitting and shooting, standing and shooting, but there are times when you may want to take a picture in a place different from the standing position of the original character, so it says "The line of sight will be reversed for now It is a place to put in the head and finished video and space and further confirm the face of the character to the actor's face. Fine enough, the brain gets confused (lol) Because it is necessary to watch while thinking about how you can see from the camera, it is quite a tough job for an actor to do with around five people.

G:
If it is a special actor's actor, men may play female characters, but this time, lol and Bell Lynn are women playing. Perhaps the sex appeal that Bell Lynn feels is that there is also the sex appeal of the actor on board.

Suzuki:
It is a very cheerful person and the play is so, I think that it is what you can feel when you see it.

G:
The impression that the character has is almost decided at the time of capture.

Suzuki:
Yes. Speaking of cartoon animation, the animator is like a set of cameraman and actor, but this time it is separated and there are some CG who actually puts the camera with the actor, so for motion the motion The part which the capture actor takes is large. I have a sense that I captured the character nicely by capture for a long time and made a character with everyone.

G:
It was an animation director, and at the same time I did a job like a live-action director.

Suzuki:
When I tried in this way, I thought that what the director does basically does not change. As essence, it is "work that tells people that" I want to make this kind of thing ", I could reconfirm it. It was a really good experience for me and I think that what I gained in Infini-T Force can be used for future animation of drawing as well.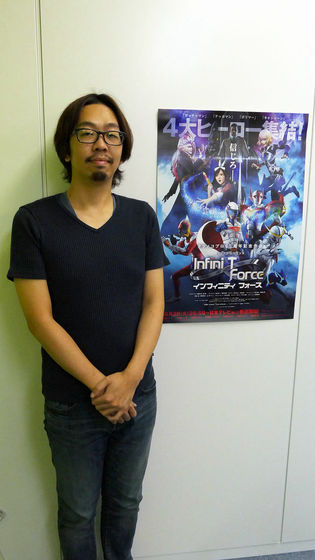 "Infini-T Force" is being broadcasted at NTV, Yomiuri TV, Fukuoka Broadcasting, Sapporo TV, Hiroshima TV, Chukyo TV, Miyagitetlebi, Shizuoka Daiichi TV. In CS day teleplus it will start from Friday, November 17, 2017.

"Infini-T Force (Infinity Force)" Main PV - YouTube


·cast
Gatchaman / Takeshi Washio: Seki Seki
Tekkaman / Nanjo 2: Takahiro Sakurai
Polymer / Armor Bushi: Kenichi Suzumura
Casshern / Higashi Tetsuya: Mary Saito
Kando smile (Emi): Ai Kino
Z (Zett): A ax
Raja Khan: Hiroyasu Yasumoto
Damien Gray: Daisuke Hirakawa
Bell · Lin: Hanazawa Kana

·staff
Original: Tatsunoko Pro
Director: Kiyohisa Suzuki
Series composition: Toshiya Ohno
Character design draft: Ohgishi Sakimoto
Hero design draft: Sato Keiichi
Suit · Mechanic Design: Koji Nakakita
Edit: Hirofumi Okuda
Music: Yutaka Yamada
Acoustic director: Kawahito Meida
3DCG Production: Digital Frontier
Production: Tatsunoko Pro
Production work: Infini-T Force Production Committee
Theme Song: flumpool "To be continued ..."
Ending theme: edda "tikaku"