Chrome extension "Twitcher" that allows you to easily switch between multiple Twitter accounts on PC for free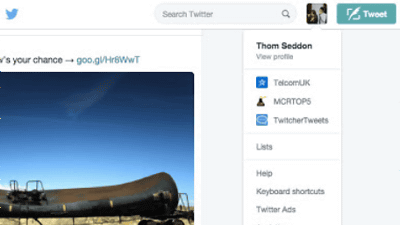 There are an increasing number of people who use multiple accounts of SNS, such as Twitter, and it is said that a majority of generations have multiple accounts in privatedataThere is also. With the smartphone version of Twitter, the switching function of multiple Twitter accountsOfficially implementedHowever, if you try to do the same thing with the PC version, you need to enter ID and password every time you switch, so it's a little troublesome. Without such trouble, it is easy to switch accounts "Twitcher"is. I actually tried using it to see how easy it is to switch accounts.

Twitter Account Switcher | Twitcher
https://twitcherapp.com/

◆ Installation
Twitcher is an extension for Google Chrome, so to install it please go to the following URL from Google Chrome and check out the Chrome Web StoreTwitcher's pageGo to.

Twitcher - Twitter Account Switcher - Chrome Web Store
https://chrome.google.com/webstore/detail/twitcher-twitter-account/gmngpagflejjoblmmamaonmnkghjmebh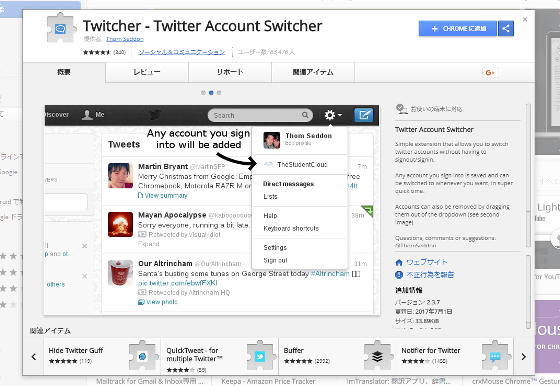 Click "Add to CHROME" to install.




When you click it, "Do you want to add" Twitcher - Twitter Account Swicher "?" Is displayed. Click "Add Extension".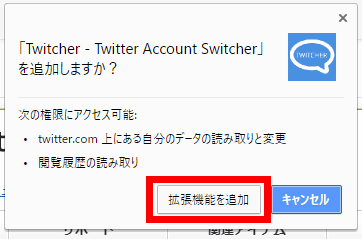 Twitcher installation is complete.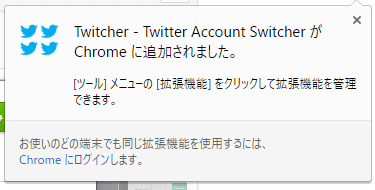 The Twitcher icon will be displayed on the right of the browser's address bar.




To use Twitcher, firstFirst go to the official Twitter pageLog in to the first account. If you are already logged in, you do not need to log in again.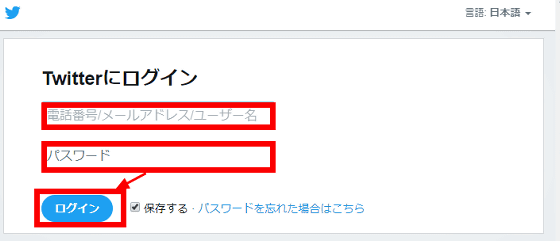 After logging in to your Twitcher account, click the account icon to display the menu.




Then, under the account ID, two items which Twitcher had not been added before the installation were added. In the "+ Add Account" section, multiple account names to be set are displayed, and "Donate a (coffee icon) to twicher?" Will have a page donated to the author.



◆ Switch one Twitter account with one click
In order to switch to another account you want to use, you first need to save the account ID and password information in the browser. To save account information, click "+ Add Account"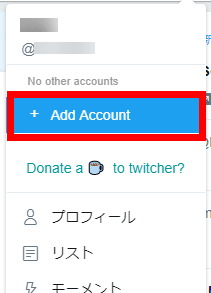 The Twitter login screen will reappear. In this login screen, enter the account ID and password you want to switch and click "Login".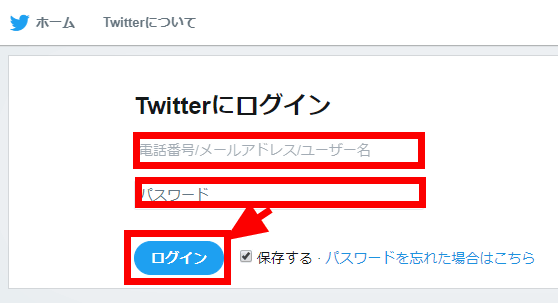 I logged in with a different account.




With this, Twitcher saved the ID and password of two accounts in the browser. When I display the menu, under the account ID, the icon and account name of the Twitter account I was logged in earlier has been added.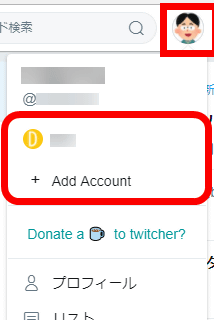 Clicking the account name ......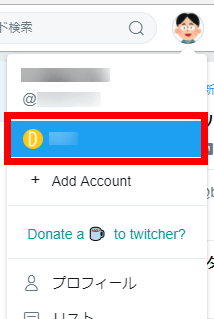 Account changes with 1 click.




When I display the icon menu again, the account icon and account name I was logged in was displayed.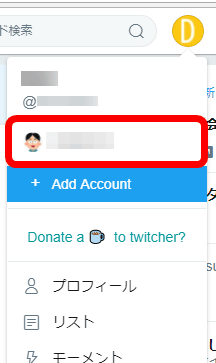 By adding accounts this way, you can switch multiple Twitter accounts with just one click. Incidentally,Official siteAccording to the fact that the ID and password stored in the browser are encrypted, so in the meantime I am relieved in terms of security.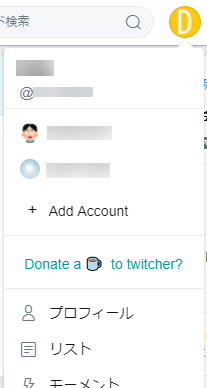 ◆ Hide or delete the added account from the menu
Click the Twitcher icon on the right of the address bar and click "Options" on the menu.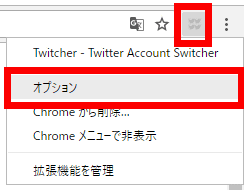 Information on the Twitter account saved by Twitcher is displayed in the list.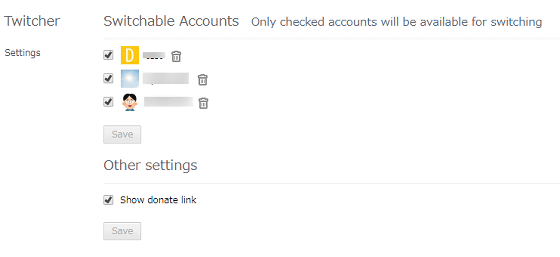 When unchecking the check box to the left of the account name, the "Save" character changes from a light color to a darker color and it becomes ready to click. Clicking and saving the settings ... ....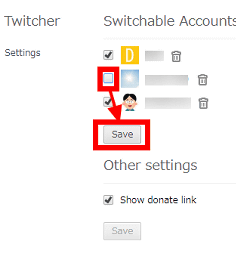 You can hide the account name you unchecked from the menu.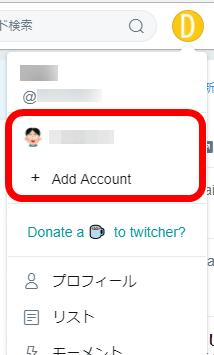 To delete the saved account, click "Trash can icon" to the right of "Option" account name.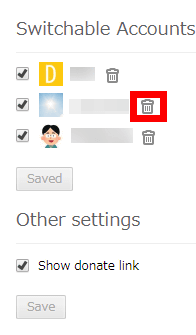 Finally, clicking the "Save" icon completes the deletion of the account information.