What is the charm of a German-born board game "Euro Game" steadily gaining popularity and broadening support?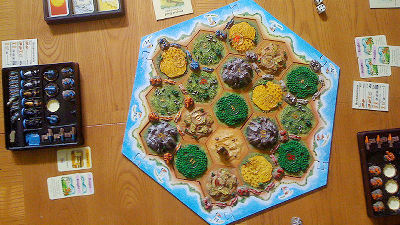 ByboB Rudis

In this era when computer games are in full bloom, the support for old-fashioned analog board games is spreading. Many of them are "Euro Games" or "German gameIt is a type of game called so, lovers of steadily increasing in the United States. In the background, elements such as the world view completely different from the American made game and the purpose of the game are hidden.

Settlers of Catan and the Invasion of the German Board Games - The Atlantic
https://www.theatlantic.com/business/archive/2018/01/german-board-games-catan/550826/?single_page=true

Since the beginning of the 2010s, sales of old-fashioned board games turned to be good in the United States. According to the most recent data, there is also announced statistic that sales of board games in the United States increased by 28% in the year from 2016 to 2017 in the United States. An analyst on this situation cites the reason that the target layer of the game "changed from a child to an adult" and predicts that this trend will continue until about 2020.

The background of this success seems to be related to the advent of games that adults can enjoy like children. Human rights violation card game also called "the worst card game in history"Cards Against Humanity"And a board game where liberal fights fascist and try to prevent it when trying to attach Hitler to the prime minister"Secret Hitler, "The mystery setting of losing if a kitty explodes" calls popularity "Exploding Kittens"Games such as Kickstarter of Crowd Funding etc. were born, steadily increasing fans. Kickstarter's biggest project category is now "game", board games are growing to about three quarters of these projects.

Board game market is rapidly growing with the advent of cloud funding and expanding market scale - GIGAZINE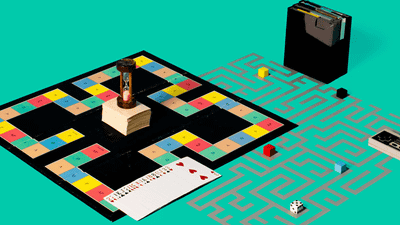 In the same way I am growing up in German-born "Pioneers of CatanIt is a board game of hobby genres such as. The game of this genre is a comparatively small force compared with "Monopoly" which is popular with a lot and "Cards Against Humanity" mentioned above, but its growth speed is spectacular. Pop culture / geek culture mediaICv2, Sales of hobby board games increased from 75 million dollars (about 8.3 billion yen) to 305 million dollars (about 33.8 billion yen) from 2013 to 2016. Along with that, the fan's enthusiasm is steadily rising. In North America's largest hobby game convention to be held in Indianapolis "Gen Con", exceeds the 200,000 visitors of 2017, has given rise to a situation that for the first time exhibitor badge is sold out in the history of the event.

But this movement is not comparable to the popularity of board games in Europe. Board games are popular in Germany for a long time and various masterpiece games are produced. The best example is "German game", "Pioneers of Catan" is a game that can be called that pronoun.

Catan (CATAN) Japanese version official page
http://catan.jp/

Born in the USA, has a game design history of over 20 yearsPhil EklandMr. has moved the place of his success from the United States to Germany. Mr. Ecland seems to have been fascinated by game making since he was a child, but he said he was not hiding disappointment in the situation of the "popular kids game" which is the most popular and widely supported in the United States. For that reason, Mr. Eklund seems to have continued activities to create games he wants to make and send it to those seeking it.

According to Mr. Ekland who has been steadily making efforts, his efforts were not always rewarded. Board games are often positioned at the bottom of the "Otaku area" in the United States, and it is the booth of computer games that gathers a large audience when exhibiting at the convention of games, Mr. Ekland's booth with a small booth at the venue It seems that there were very few visitors coming to the place.

But that is now past for Mr. Eklund. Mr. Eklland moved his place of activity to Germany and established a cult-oriented position. Mr. Eklund is not planning to return to the US anymore because "I knew that one of the reasons I came to this country is that it is a place where people seriously accept board games. They have their name in the box and people decide whether to buy a game by looking at their name. "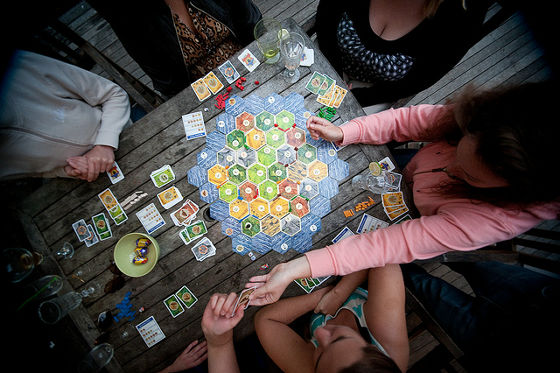 Bysidkid

In fact, there is a very big mindset difference in America and Europe, especially in German games. Mr. Ekland and creators of other Eurogames explain the root of this difference back to the era of World War II.

Board games made in the latter half of the 20th century in the United States were typically to simulate "war". Strategy game "risk"And the spin-off work of the movie" Star Trek "Star Fleet Battles", Fleet-based war game"Victory in the Pacific"In any of the board games, players play the role of the commander who fights by deploying military divisions on the map.

However, in Germany, the defeat of World War II, this kind of game was rarely resonated among people. Instead it got popularity in Europe and other countries including Germany, it was a board game with key words such as "community", "civilization", "agriculture". And as a result, being such a genre has resulted in the development of female board game fans as well as men.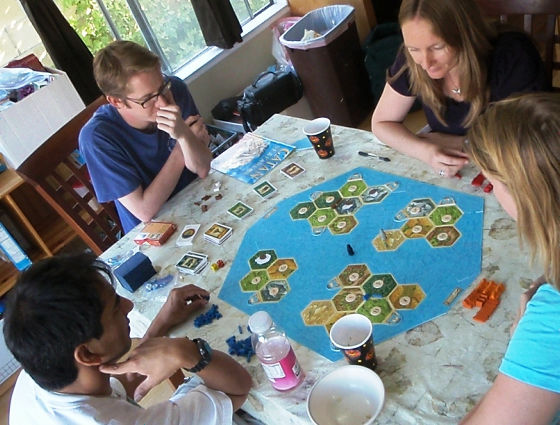 ByP M M

In this regard, Mr. Eklund said, "One of the first pieces I made when I was young was Star Trek-type game where humans fight against other races in space, but I thought it was more or less racial I noticed that it contains the concept of discrimination. " Mr. Eklund who moved to Germany has a world view that is opposite to that of the American game "Pax Renaissance"We have created games such as.

American board games, sometimes called "Ameritrash" somewhat derogatory, have clear aggressiveness. Compete with other players, sometimes crushing together to build goods "MonopolyAlthough you may be attacked by unprecedented uplifting feeling when you play, if this acts negatively, you may get a crack in a friend relationship if you do it. In euro games, on the other hand, elements directly connected to "capitalism" and "looting" are often excluded. For example, a game with the theme of Spain "El Grande, Players are not allowed to attack their opponents directly. Instead, the player takes a strategy to advance the fighting advantageously by placing the "knight" around the partner country. In this way, European games are characterized by many who have "passive aggression".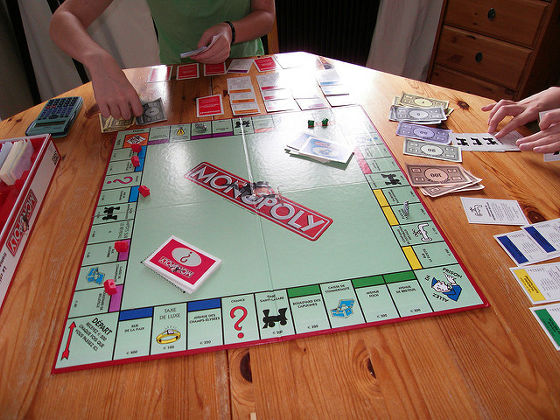 ByPatrice

In this style of game, you may go through a process of getting something by getting and using a lot of supplies. Therefore, for people who are unfamiliar with games, elements such as "wood" "brick" "ore" "livestock" "wheat" may seem very complicated, but once you get accustomed to this style "grow it" When becoming able to understand the concept, it became obvious that its charm appeared to understand the depth of the game. As a result, the content of game play shifts from "fighting with others" to "fighting with myself", so that fierce conflicts can hide the ringing, so it is less likely that cracks will enter into friends / family relationships We will arrive at the result that it will become.

In this way, even if we say "board game" in one mouth, there are various styles depending on the theme and way of thinking, you can see that the deep world is expanding. I think that some board games are just playing with "life game" as children, but it may be interesting to see a glimpse of the world of contemporary board games that evolve and are deepening their attraction Hmm.

Amazon | Katan Standard Edition | Toys | Toys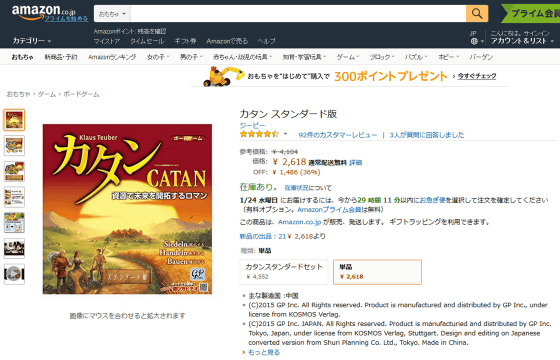 in Game, Posted by darkhorse_log