Manga app "Shonen Jump +" that you can read up to "T-shirts" by reading the super luxurious past series comic of "Shonen Jump" for free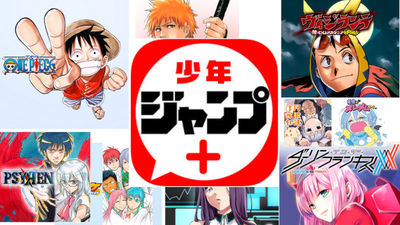 Manga app which can read numerous original works including electronic version of popular manga magazine 'Weekly Shonen Jump' which may not say is "Shonen Jump +"is. There are many things that the popular writer who put the name by "Weekly Shonen Jump" also worked on the original application as well as every reprint series is of course luxurious. And furthermore, services that are too happy are being done for fans who can "make favorite pages T shirts".

Shonen Jump + | The strongest boy jumps give! free! Web comic magazine
https://shonenjumpplus.com/

"Shonen Jump + popular cartoon updates everyday update of the most powerful manga magazine app" on the App Store
https://itunes.apple.com/jp/app/shao-nianjanpu+/id875750302

Shonen Jump + The Strongest Popular Manga, Movie Original Comic, Official Original Manga Free Daily Updated Manga Magazine App - Google Play App
https://play.google.com/store/apps/details?id=com.access_company.android.sh_jumpplus

Tap "Install"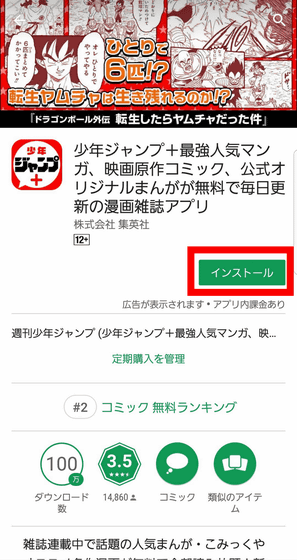 Tap "I agree" and start installation.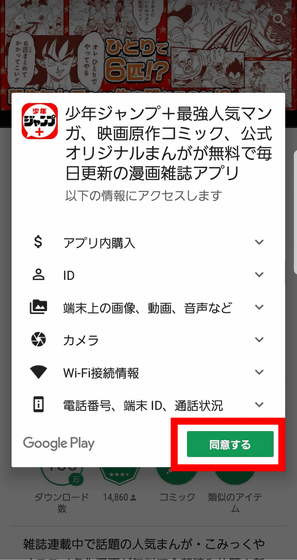 Tap "Open" when installation is completed.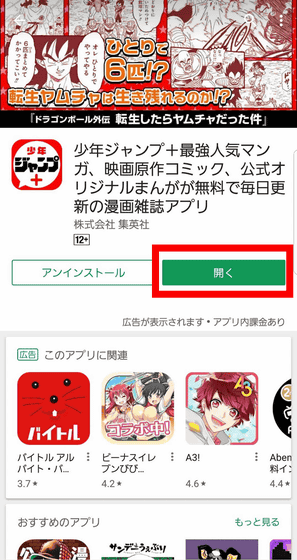 On the top page of "Shonen Jump +", you can check the updated work of the day.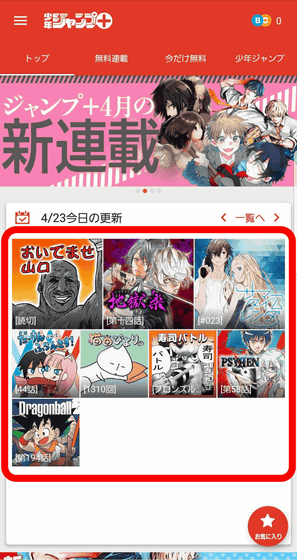 You can see the popularity ranking by scrolling the top page. As you can read about any of the first three episodes for free, when you install "Shonen Jump +" for the first time, it is recommended to read from here.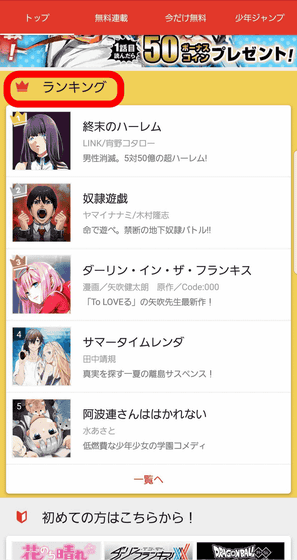 By clicking each day, you can check the serial works.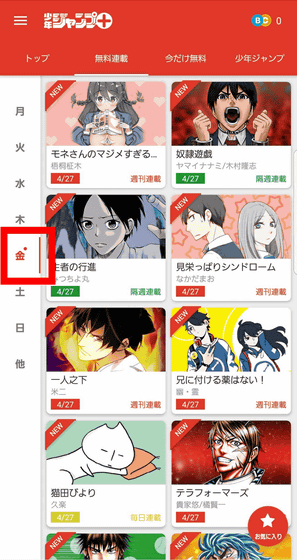 By tapping "others", you can list monthly serials and special reading etc.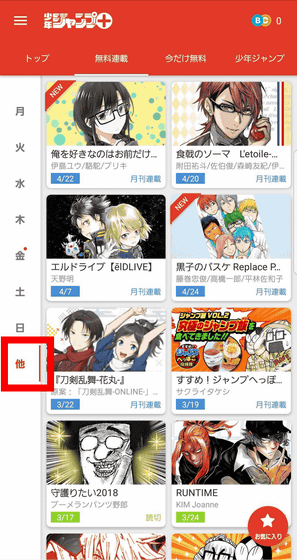 Also, apart from serial works by each day of the week, works published in "Weekly Shonen Jump" are released free for a limited time for a limited period of time. Although it is only for a certain period and a certain range, since the subjects of campaign are changed frequently frequently and the range that can be read for free is also quite wide, even checking here is super luxurious.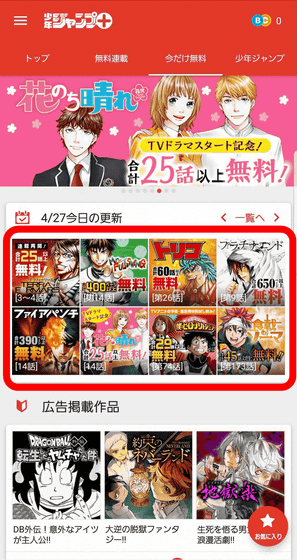 From the viewer of "Shonen Jump +" I will crispy in "next story" and "previous story", so you can read more and more works that are released free.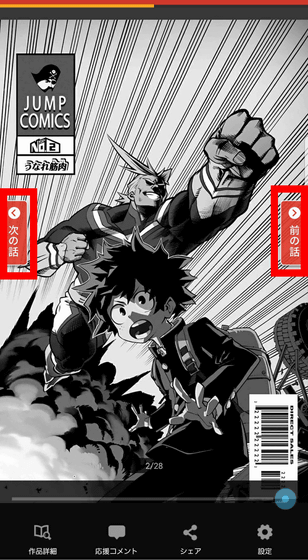 In addition, electronic version "Weekly Shonen Jump" can be purchased and viewed only at "Shonen Jump +". In addition to having a planning page that is completely the same as a paper magazine, a booklet at the end of the book and a preliminary announcement page, the electronic version jump can also enjoy the full color version of "Yuraso no Yuna" that can be read only here at the time of article creation . Click "Table of Contents" at the bottom of the page to jump to the work you want to read.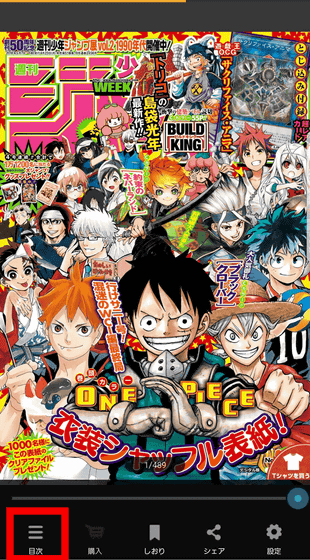 Since the list of posted works is displayed, tap the work you want to read.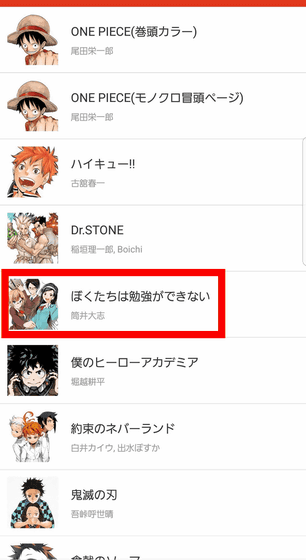 Then you jump to the first page of the work. Although this table of contents function is convenient, it is a little troublesome to go to the table of contents page once.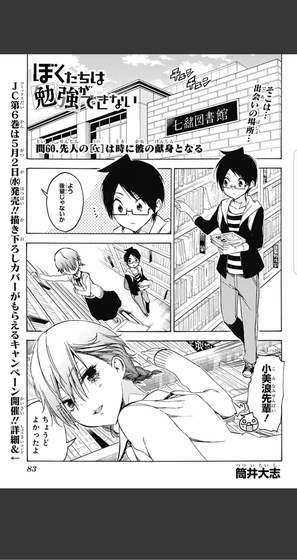 You can also record any page by tapping "bookmark".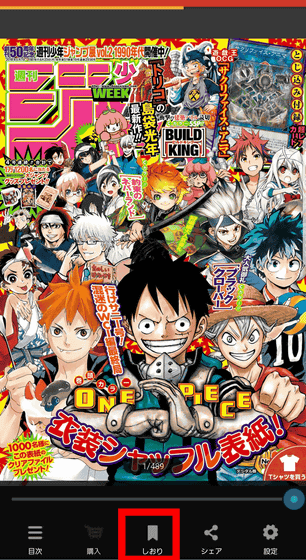 As it transits to bookmark page, tap "Add bookmark"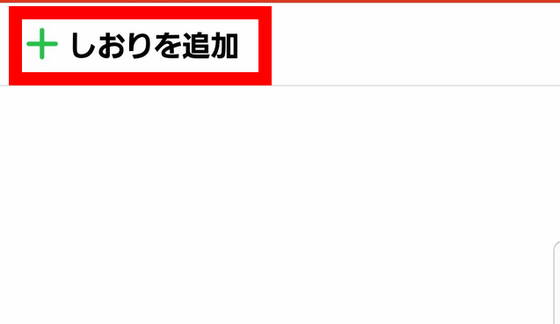 Since you can add notes, you do not have to worry about forgetting what you bookmarked for. After inputting, tap "Add".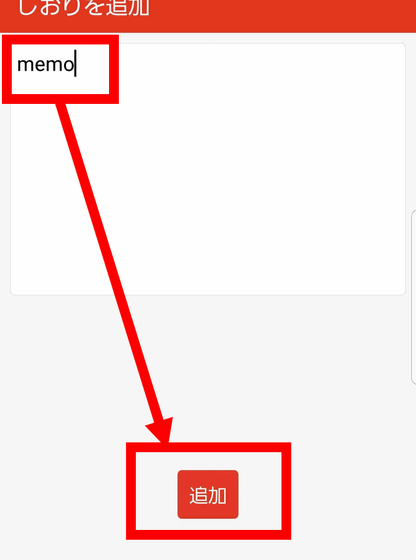 A bookmark has been added. Tap the bookmark to move to the pinched page.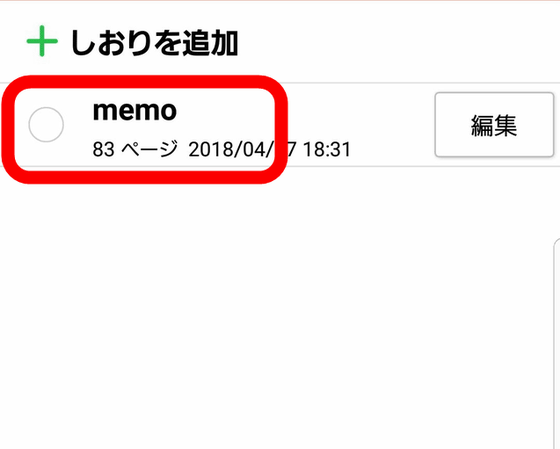 Also, "T-shirt function" has been added since December 2017. Only the works updated since the same month, the "T-shirt online" icon will be displayed at the bottom right of the leader. Tap the icon ......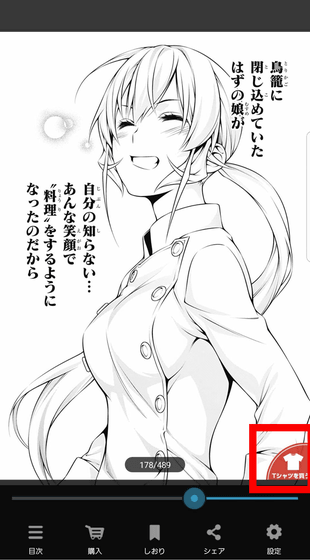 I will move to T shirt purchase page. It can not be divided for each frame by only one page which can not be spread, but if you find one favorite page, you can make "your own fan goods".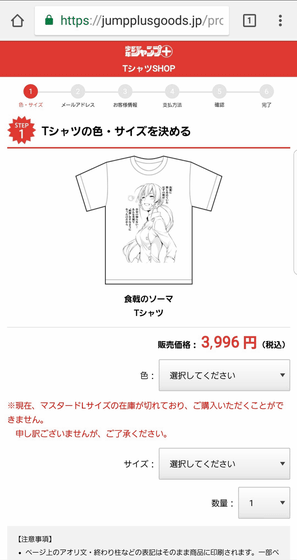 "Shonen Jump +" is easy to use if you are clean, if only read the free series and the electronic version jump, but there is a little confusing part and inconvenient part in the case to find the work of others. To find a work, scroll from the top page and tap "List".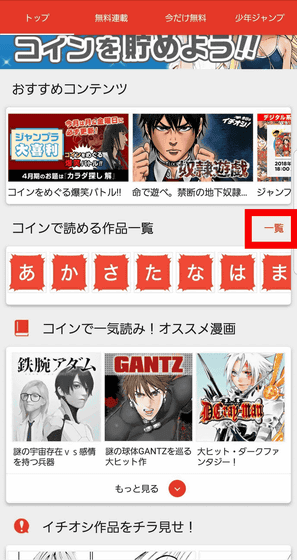 You can check the works that can be read with "Shonen Jump +". Select an initial letter and tap "ONE PIECE".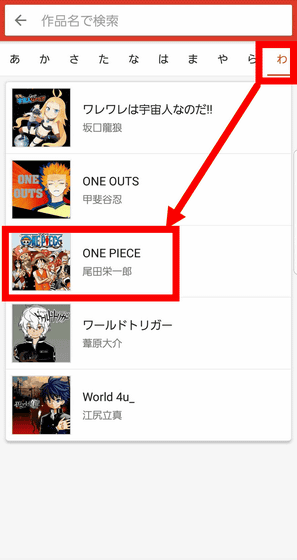 You can check all the stories of "ONE PIECE" in the list. Every story can be purchased for each story with a campaign or a coin that you can get on a daily janken game but if you talk about "ONE PIECE" as many stories as you can, you will find it hard to find episodes you want to read. Also, "ONE PIECE" is serialized every Tuesday, but the second episode will be posted in 2030 will be posted.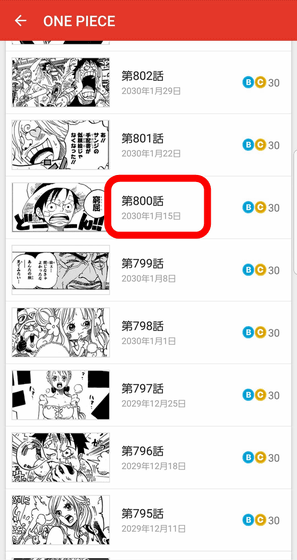 The biggest feature of "Shonen Jump +" is comicalization of popular number one work "End Harlem" and anime "Darling in the Frankis". When there is a sexy depiction in these works, the latest story will be released at 0 o'clock and it will be replaced by the revised version after a while. Therefore, it is important to check it in the middle of the night if you want to see "Uncensored version!"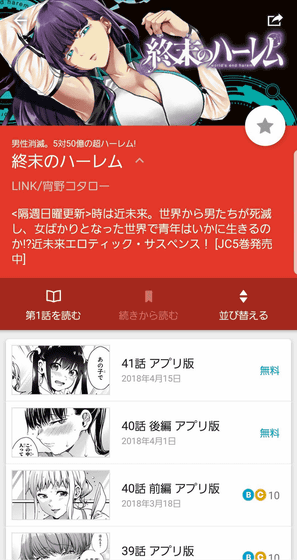 There are also many dedicated applications that you can read one episode each day for popular pieces of jumping. People who want to read the story every day read "Shonen Jump +" if you want to read the contents of each special application, campaign at once, or read the original application of the application.

ONE PIECE Free Series Apps - Apps on Google Play



NARUTO - Official manga application - Daily talking about all story with chakra at 15 o'clock - Google Play app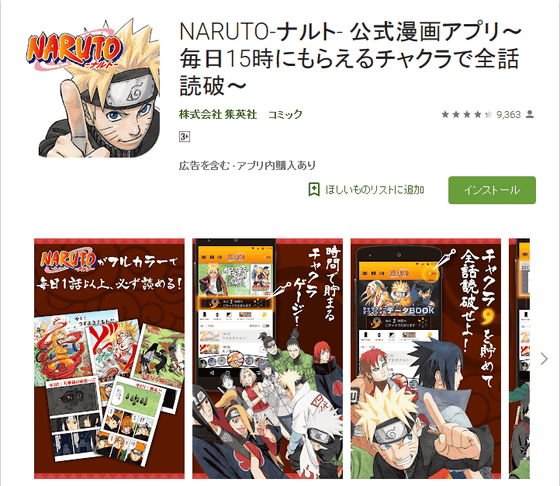 BLEACH Official serial application - An application that allows cartoons to read one volume each week - - Google Play apps