The strongest team appearing in "Dead Pool 2" · X Force "Avengers" dubs are in charge of voice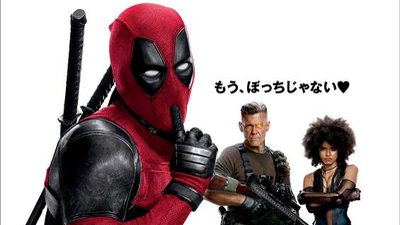 In the Japanese dub version of the movie 'Dead Pool 2' which overworks Hero Deadpool 's new activity, "Deep Pool" formed "Deep Pool" strongest demon yaba team "Members of X Force" Avengers "in charge of the hero's voice It was announced that the voice actor who is playing will play.

Movie "Dead Pool 2" Official Website June 1, 2018 (Friday) National Road Show
http://www.foxmovies-jp.com/deadpool/

Viran standing in front of the deadpool at "Deadpool 2" is "Macho fucking guy who came from the future" cable. The aim is a child with a mysterious power, so it is an irrelevant story for the dead pool, but there is also a hope of loving vanessa, so the dead pool will fight the cable as a "nice person".

"X force" formed the dead pool for the falling cable. When I was consulted with Collassas entering X-MEN in my previous work, I was refusing the dead pool, but I played quite well. In the Japanese dub version, voice members known by dubbing "Avengers" instead of X-MEN are in charge of the voice of this X force.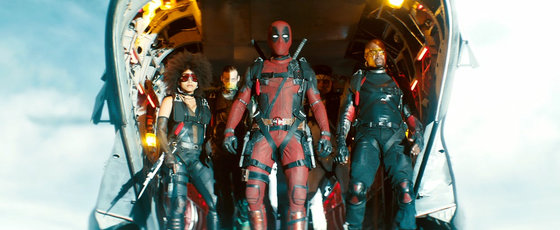 Two-sword swordsman's shutter star,captain AmericaofYuichi NakamuraMr. Neighborhood fighting master /Mighty SawofKenta MiyakeMr. Peter who can think only as an ordinary man,Dr. StrangeofSatoshi MikamiMr. Zeitgeist who breaths out the acid,Black PantherofMakoto TamuraMr.

In addition, dominoes that Afroha is distinctive and manipulates luckSako MayumiMr. The fire boss Russell targeted at the cableJunko MinagawaMr. Viran's cableAtsuo OtsukaMr. The role of the leading role of dead pool continues to the previous workYasuyuki KaseMr.

Kase's comment:
"Dead pool 2"! I heard you talked! (Laugh) I talked from 1 Talked! And it is MAX definitely enough contents to be enjoyed with plenty of content !!! Activity of me, I am looking forward to it!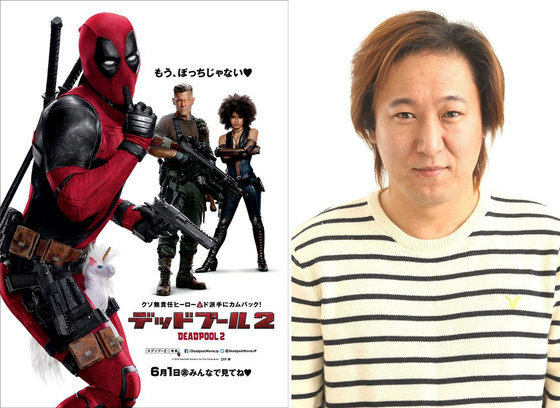 © 2018 Twentieth Century Fox Film Corporation

In addition, Ryan Reynolds who played the dead pool commented as follows.

Ryan · Reynolds:
Deadpool is not part of the shiny part of the Marvel world that saves the world, but it is playing an active part in the world's "funny" bottom. Deadpool is a person who places life for one child, but he is not a person who declares "I must save the earth!" It's a vulgar content and it works fine.

"Dead pool 2" is released on Friday, June 1, 2018. A pair has been released from April 27 (Friday) early "Avengers / Infinity WarIf you look at the dub version, you should be able to enjoy the dub version of Deadpool 2 even more.
in Movie, Posted by logc_nt