Epic Games announces that e-sports top class prizes of over 10 billion yen will be placed on the official event of Fort Knight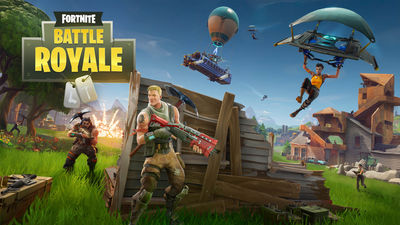 byBagoGames

May 21, 2018, online battle royal game "Fort Knight"Epic Games announced that it will provide $ 100 million (about 11 billion yen) to the prize pool of the Fortnite official tournament starting in the second half of 2018.

Epic Games Will Provide $ 100,000,000 for Fortnite Esports Tournament Prize Pools in the First Year of Competitive Play
https://www.epicgames.com/fortnite/en-US/news/epic-games-will-provide-100-000-000-for-fortnite-esports-tournament

Epic will offer $ 100 million for Fortnite competition prize pools in its first year - The Verge
https://www.theverge.com/2018/5/21/17376748/fortnite-battle-royale-epic-games-e-sports-100-million-prize-pool-tournaments

According to the official blog of Epic Games, "We will support the gameplay as a sporting event extensively, the way of the convention will be changed, comprehensive, focus on game play and watching I am thinking about planning that I hit, "and it seems that details of rules etc. will be announced later.

Fort Knight is a popular battle royal game where 100 people fight in the same field and survive until becoming the last one team. I do not know at all who is fighting with anyone, and the war situation always changes in a wide field, so the organization of the game and the actual situation are more difficult than the general e sports. It is still unknown how Epic Games will manage the Fort Knight official tournament, but from official messages saying "focus on game play and watching," popular professional gamers ·NinjaSponsored event at the end of April 2018 "Ninja Vegas 18The Verge anticipates that it will adopt a format similar to "It will be similar.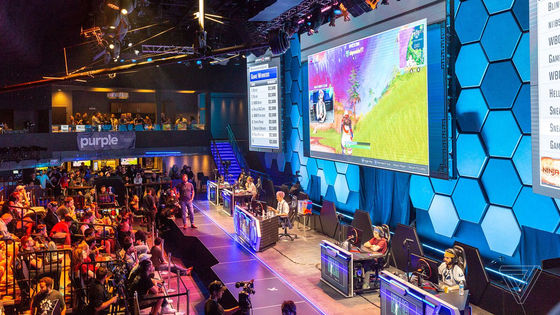 The event of e sports is originally operated on the same system as a general sports tournament, in which a team composed of professional gamers participates after preliminary contest. However, at the event sponsored by Ninja, the spectator who paid the entrance fee, together with the competition entrant pro gamer, was able to participate in the game as an amateur player. Ninja's trial that "players who are professional and spectators who are amateurs can play games together at the tournament" is a success, and the game live broadcasting site ·TwitchThe live broadcast of this event held in March, 2018Distribution that Ninja played with popular rapper and NFL players, The most simultaneous audience record of 667,000 people was established.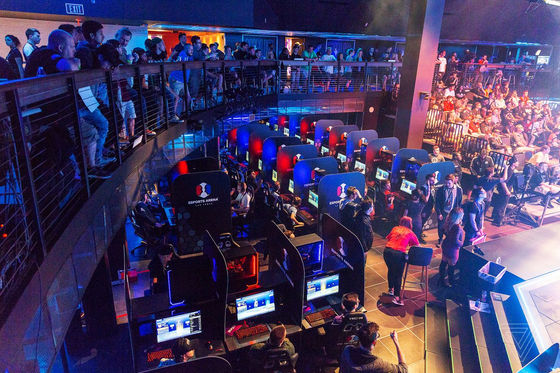 In addition, Epic Games became available in April 2018 as a background to prepare a large sum of 10 billion yenMobile version of Fort KnightThere is success. American marketing research company ·Estimate of sensor towerAccording to Epic Games, the first month right after the delivery of iOS version, we earned 25 million dollars (about 2.8 billion yen), and on average sales of 1 million dollars (about 110 million yen) per month It is said to be able to anticipate. Mobile version of Fort Knight has been released only for iOS version at the time of article creation, but when the Android version scheduled for the summer of 2018 is also released, sales up to the end of 2018 totaled 500 million dollars (about 55 billion The sensor tower predicts that it will reach over yen.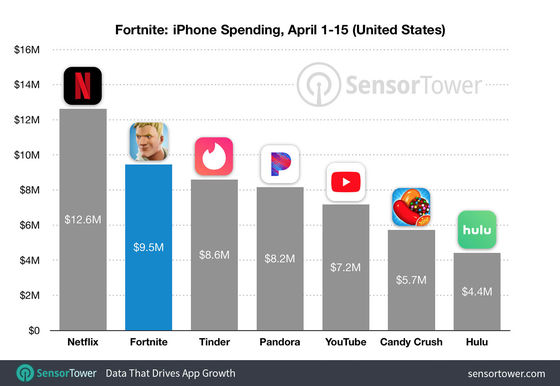 The verge argues that a prize of 10 billion yen for Epic Games is an investment to make Fort Knight the main event of e sports. Epic Games will be held in Los Angeles in June 2018E3It is important to note what kind of tournament format Epic Games will play, as it is scheduled to hold a tournament inviting professional gamers · famous athlete · YouTuber at the event in.
in Game, Posted by log1i_yk