It will become like this when visualizing from the leak information of the new iPad Pro and the new Apple Watch that will appear in the autumn of 2018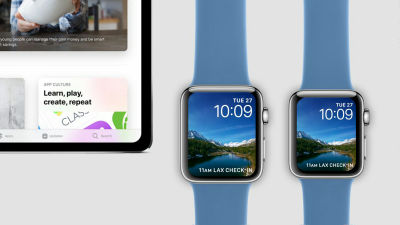 Three new iPhones are expected to appear in September 2018, but it is also expected that new products such as the new iPad Pro and the new MacBook will appear all at once. 9to 5Mac is creating images of the new "Apple Watch" and the new "iPad Pro" based on Mr. Min-Qi Kuo's forecast known for leak information of Apple-related high degree of certainty.

Kuo: Apple planning 11 "iPad Pro, Mac mini update, 1.57" & 1.78 "Apple Watch, AirPower for fall | 9to5Mac
https://9to5mac.com/2018/07/11/kuo-iphone-ipad-mac-apple-watch-rumors/

Gallery: Visualizing an 11-inch iPad Pro and bezel-free Apple Watch Series 4 | 9to5Mac
https://9to5mac.com/2018/07/11/11-inch-ipad-pro-apple-watch-series-4-concept/

For the forecasts of Mr. Min Qi Kuo's new product of TF International Securities, you can check on the following article.

The next iPhone expects that the 6.1-inch LCD model will account for half of the sales - GIGAZINE



Expected analysts predict Apple 's new Fall 2018 fall products such as the new iPhone and the low price MacBook Air - GIGAZINE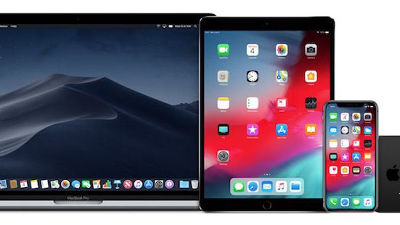 The iPhone's new model predicts "a variety of color variations will be adopted" by prominent analysts - GIGAZINE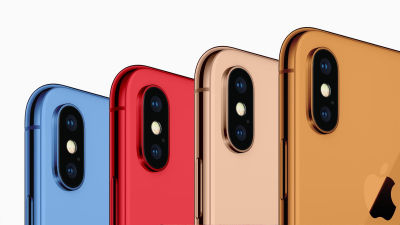 Mr. Kuo is the latest report, in addition to the traditional expectations of three new iPhones etc. "iPad Pro is developing new 12.9 inch and 11 inch ", "MacBook Air successor equipped with a new processor comes out "IMac has a major upgrade on display" "Mac mini finally updated with new chip" " 1.57 inch and 1.78 inch new Apple Watch will come" "anticipated new AirPods compatible with Siri" I am out.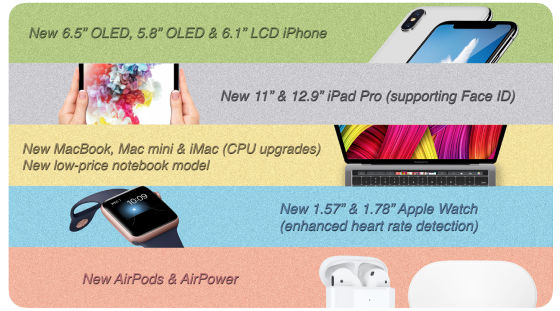 Based on this information, this is the image of the new "Apple Watch" created by 9to 5 Mac. The white band is the current model, the blue band is the new model. It is anticipated that the display will become larger by making bezelleres using a conventional case. The visibility of the small Apple Watch display is greatly improved and the content seems to be substantial.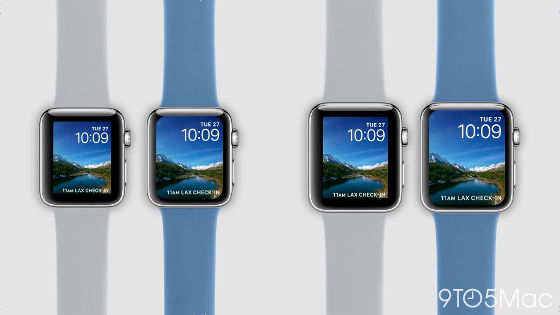 The new iPad Pro looks something like this. Both of them have an appearance without bezeless & touch ID, but there is no notch like iPhone X. In the case of iPad, it may be judged that it is better to leave a certain amount of bezel in order to lower the risk of damage and maintain operability. The 11 inch model is likely to use the existing 9.7 inch iPad or 10.5 inch iPad Pro housing.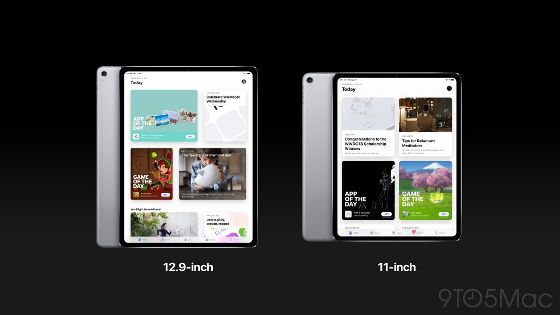 Compared with the current 12.9-inch iPad Pro, it looks like this. Even though it is the same 12.9 inches, the size of the housing itself becomes smaller due to the bezelless structure, and we can expect weight saving.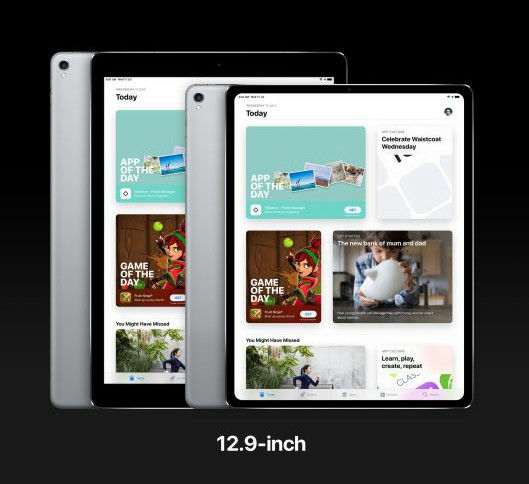 Although it is an image based on the prediction to the last, if it realizes it seems to be said to be a big update. If Mr. Quo's expectations are correct, in the fall of 2018 most of the major models of Apple products will be renovated.