Apple held an event on 30th October, whether the new iPad Pro or MacBook appeared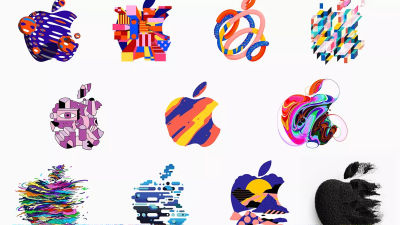 We announced that Apple will host events in New York, USA from 23 o'clock on October 30, 2018 in Japan time. Although details on the event are not disclosed, it is expected that the new iPad Pro and MacBook will appear.

Apple Events - Apple Special Events - Apple
https://www.apple.com/apple-events/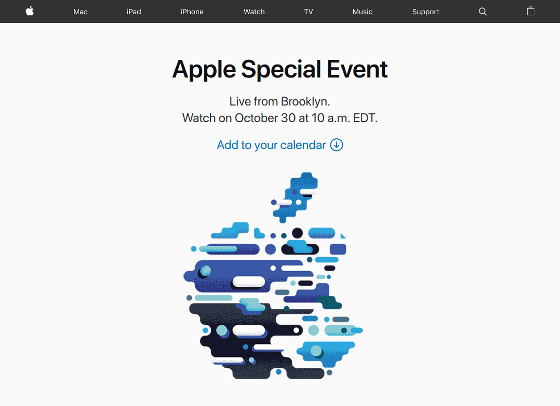 Apple announces iPad Pro and Mac event for October 30th - The Verge
https://www.theverge.com/2018/10/18/17978622/apple-october-2018-event-ipad-pro-macbook-air-date-announcement

Apple suddenly announced that it will host an event on 30th October and has invited guests to invite each media. On the exclusive event page established on the official website of Apple, although detailed information other than the date and time is not described, the invitation sent to the media includes "there's more in the It was accompanied by a message saying "making." (there are many things under construction).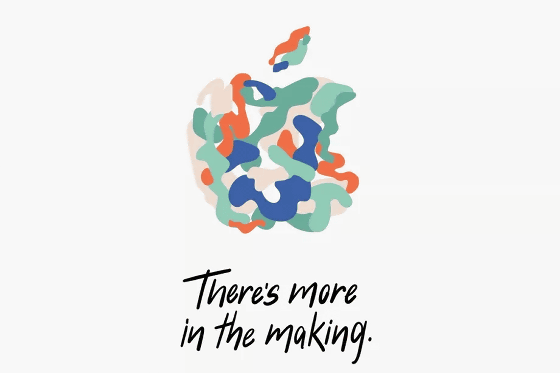 Overseas media The Verge is surprised that Apple just hosted the iPhone announcement event in September and that the event held on 30th October will not be held at the Steve Jobs Theater in Apple's headquarters It shows

In addition, the special log page for events is displayed as Apple's logo displayed every time the page is reloaded, it seems that there are considerably plenty of variations of the logo .

What is predicted to be announced at the event is a new iPad Pro that evolved into a bezelless design like iPhone X. The evolution of iPad Pro into a bezeless design has been said to be increasing credibility as the iOS 12 developer beta icon has been changed . The new iPad Pro is expected to be two models of 11 inches and 12.9 inches, and you can understand what the two models are expected to be like by reading the following article.

New model "iPad Pro" appearing in autumn 2018 features Face ID · Bezelleess · 4K HDR video output etc. Specification Summary - GIGAZINE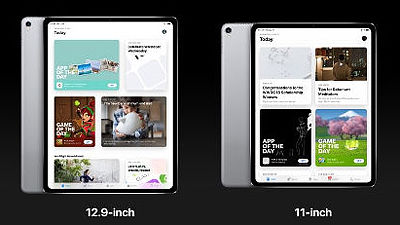 It is also predicted that Apple will be announcing a new MacBook as well as being rumored as the same affordable entry model as the MacBook Air appears . The new MacBook will be a lower price model than the 12-inch MacBook that can be purchased from 142,800 yen, excluding tax. There are also other rumors that Apple will announce the new Mac Mini for power users and application developers.

From software point of view it is considered to announce iOS 12.1 and watchOS updates that will enable the ECG function of Apple Watch Series 4.