The new iPad mini and AirPower are expected to be released from late 2018 to early 2019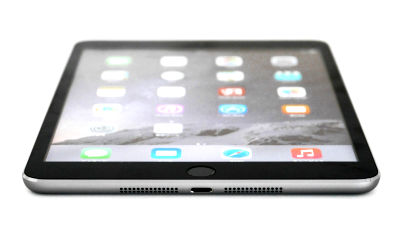 Analyst Mr. Minchi Kuo , highly trusted by Apple-related leak information, released "iPad mini 5", which becomes the new iPad mini, and Apple's genuine company that was announced at the same time as iPhone X We anticipate that the wireless charger "AirPower" will be released from late 2018 to early 2019.

Kuo predicts new iPad mini 5, AirPower launch in late 2018 or early 2019, more - 9to 5Mac
https://9to5mac.com/2018/10/23/kuo-predicts-new-ipad-mini-5-airpower-launch-in-late-2018-or-early-2019-more/

Mr. Kuo, an analyst at TF International Securities, has a reliable source of information in Apple's supply chain and is a person who has issued numerous accurate leakage information before product announcement. In the event to be held on October 30, Mr. Kuo will be holding a new iPad Pro with USB Type-C, a newly designed Apple Pencil for the new iPad Pro, a lower price MacBook, a new Mac mini, a new processor At least three new Macs including iMac and others are predicted to appear.

For the new iPad Pro that seems to be announced at the event, you can see what models are predicted to be if you read the following article.

New model "iPad Pro" appearing in autumn 2018 features Face ID · Bezelleess · 4K HDR video output etc. Specification Summary - GIGAZINE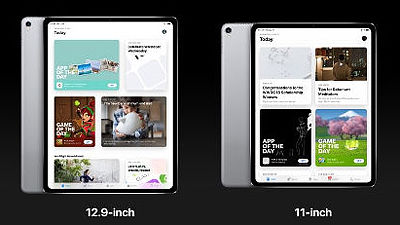 Mr. Kuo reveals that Apple is manufacturing a new product that is different from these, although it is unclear whether it will be announced at the event held on October 30. The new product seems to be a new iPad mini (iPad mini 5) using "upgraded processor and low cost panel". According to Mr. Quo, this iPad mini 5 is likely to be announced in the event held by Apple in the spring of 2019. "Apple has updated the 9.7 inch iPad over the past two years, so the 7.9 inch iPad mini with no speed improvement or big upgrade can adapt well to the 2019 product line, as Apple's news media 9to 5 Mac said. It will be written. "

Apple sells Wi-Fi model 128 GB of iPad mini 4, which is the current model, at a price of 48,800 yen, but this terminal does not correspond to any latest technology such as Apple Pencil or True Tone at all, The A8 chip will be the same SoC that was adopted for the iPhone 6/6 Plus released in 2014. In addition, the 9.7-inch iPad (6 th generation model) Wi-Fi model · 32 GB can be purchased at a cheaper taxation of 37,800 yen, and A10 chips newer than 2 A 10 are installed than A 8 . Therefore, iPad mini is expected to be upgraded for the first time in 4 years.

Mr. Quo does not reveal what kind of price range the iPad mini 5 will be released, but 9to 5 Mac said "Since I do not think it looks like a high-end model, the Touch ID and the current design will be followed Then "is written.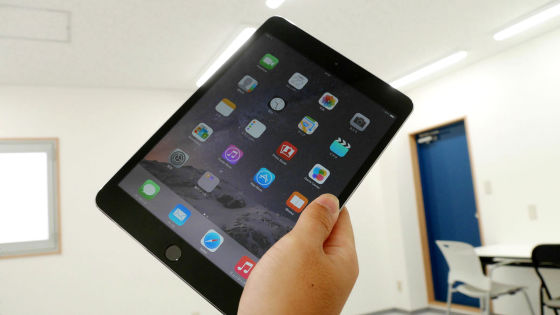 Also, Mr. Quo predicts that Apple's original wireless charger "AirPower" announced at the same timing as iPhone X will be released in the latter part of the fourth quarter of 2018 or the first half of 2019. AirPower will be announced along with the new AirPods compatible with the wireless charging function.

In addition, iOS 12 beta 5 beta version of iOS 12 released on July 31, 2018 included images of the new AirPods, which made it possible to wirelessly charge a special case It is reported that the appearance of new AirPods compatible with the wireless charging function is almost certain.

New case of a special case corresponding to wireless charging can be found in iOS 12 beta 5 - GIGAZINE