What will be announced when Apple's events are held on 30th October 2018? Expected summary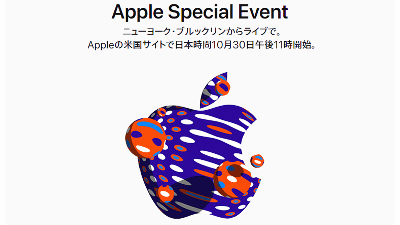 Apple just finished the new product announcement event in September 2018, but will do a new product announcement event in New York, USA from 23 o'clock on October 30 (Japan time). What will be announced at this event? That is forecasted in each media.

Apple Event October 2018: what to expect - The Verge
https://www.theverge.com/2018/10/28/18029658/apple-event-october-ipad-pro-macbook-what-to-expect

What to Expect When Apple Debuts New iPads and Macs Next Week - Bloomberg
https://www.bloomberg.com/news/articles/2018-10-26/apple-tries-to-pull-two-devices-out-from-under-iphone-s-shadow

What to expect from Apple's iPad event | TechCrunch
https://techcrunch.com/2018/10/26/what-to-expect-from-apples-ipad-event/

It announced on October 19, 2018 that Apple announced the holding of the event. The invitation letter sent to each media "there's a lot of things in the making." Since it was accompanied with a message, new products are expected to be announced.

Apple holds an event on 30th October, is the appearance of the new iPad Pro and MacBook - GIGAZINE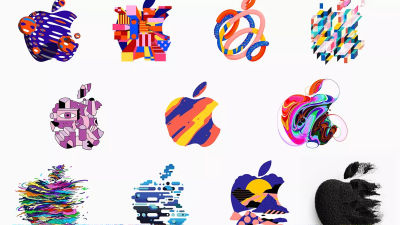 The special page of the event can be accessed from the following. The Apple logo displayed on the top page changes to various designs each time it reloads.

Apple Events - Apple Special Events - Apple
https://www.apple.com/apple-events/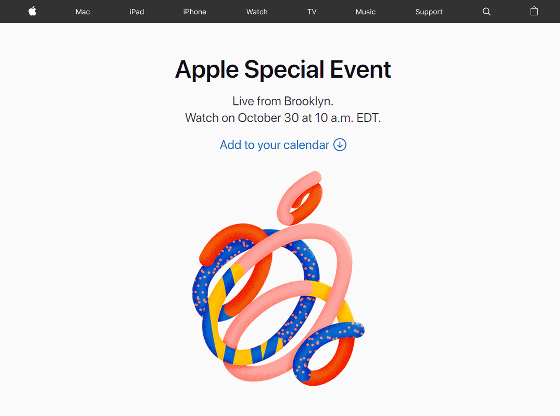 The following products are expected to be released.

◆ iPad Pro
About the introduction of the new iPad Pro, TechCrunch sees it as "almost certain". It is rumored that the new iPad will be two models of 11 inch and 12.9 inch, and detailed specification etc are understood well by reading the following article.

New model "iPad Pro" appearing in autumn 2018 features Face ID · Bezelleess · 4K HDR video output etc. Specification Summary - GIGAZINE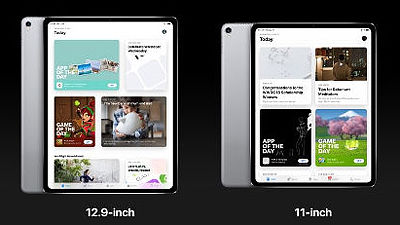 Will Apple switch from the Lightning port to the USB Type-C port on the next iPad Pro? It is also said.

In addition, as the hardware aspect changes drastically, there is a possibility that Apple A 12 installed in iPhone XS, XS Max, XR may be used. Once this is realized, Apple's custom GPU will be used for the first time on the iPad.

◆ MacBook Air
Lastly, the new MacBook Air was announced in 2015, and the fans longed for the renewal for a long time. Although the new MacBook Air is 13 inches as well as the existing MacBook Air, it is expected to be high resolution and narrow bezel design. The existing MacBook Air also has an Intel Core M processor, but the specifications including the chip should be revamped.

It is reported that the model number of the new Mac was listed on EEC's website, Russia's regulatory organization on Wednesday, October 24, 2018. Three models "A1993", "A2115" and "A2116" are equipped with macOS Mojave , "It is impossible to throw away the possibility that" A1993 "is an iPad model.

Apple Registers Multiple New Mac Models with the EEC, Could be Introduced Soon - MySmartPrice News
https://www.mysmartprice.com/gear/apple-macbook-2018/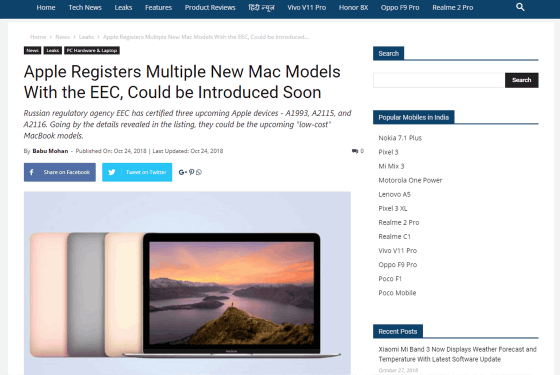 ◆ Mac mini
Mac mini first appeared in the presentation in October 2014, and it is expected that a new model of Mac mini will appear. The new Mac mini is expected to become a terminal with functions for professionals.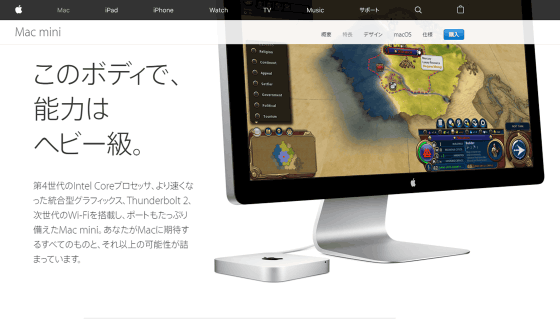 ◆ Other Mac with new chip
Besides MacBook Air and Mac mini, the possibility of the introduction of iMac and low cost MacBook is also considered as possibility. Because MacBook Pro and MacBook had never been redesigned specially at the 2018 recital, a new chip model might appear at this recital.

◆ Other possibilities
Unexpected things are often announced at Apple events. Although it was announced as "next year's release" in 2017, " AirPower " of the wireless charging mat which is not officially followed , AirPods of the wireless earphone, or a genuine high-end headphone may appear.