About the population of countries around the world that have become unimaginable figures unknown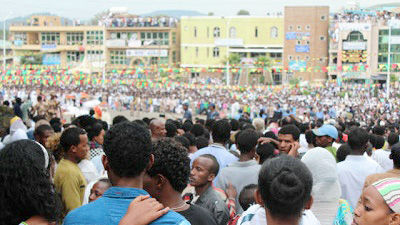 Even when the Philippine population exceeded 100 million people, it was a shock, but Ethiopia also had a population of over 100 million people. Changes in the population of countries around the world, especially in developing countries, are dynamic compared to Japan without major change. If you do not frequently update your memory, it will be left behind by the speed of the world.

Hello, this is Takuya Sudo @ Charriderman who toured the world by bicycle . When I confirmed the population of each country in the world for the first time in about three years, my grandpa, Grandma meets my grandchild after a long absence "It got bigger while not seeing for a while" became a feeling of my grandmother. Do you update the population of every country in your memory?

◆ April 2015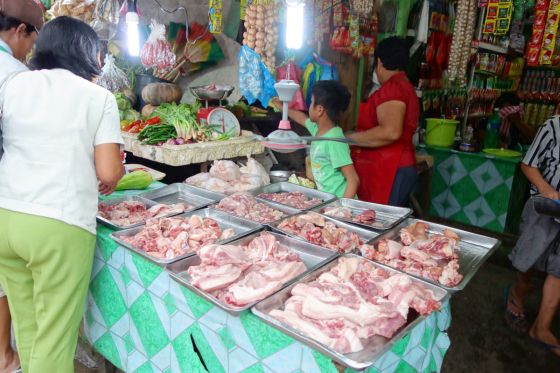 When I was looking at the net, it was said that the population of the Philippines exceeded 100 million people in July 2014, and received a considerable shock. Until then it was about the same as Vietnam, with a population of about 80 to 90 million people.

Philippines, population exceeding 100 million people Support high growth: Nihon Keizai Shimbun
https://www.nikkei.com/article/DGXLASGM 27 H 0 D _ X 20 C 14 A 7 FF 8000 /

The population committee of the Philippine government announced on the 27th that the population of the country exceeded 100 million people. The population of the Philippines was about 92.34 million at the census as of 2010, but it is increasing by about 2% a year. According to an estimate that three children per minute were born, it said that it exceeded 100 million people on 27th.

I noticed this news in April 2015. By the way, I have not checked the population of countries all over the world for a long time. Since I needed to update my memory, I posted an article on my blog that examined the top 20 countries of the world with the most population at that time.

I used the English version of Wikipedia as the source of the data.

List of countries and dependencies by population - Wikipedia
https://en.wikipedia.org/wiki/List_of_countries_and_dependencies_by_population

Since we reflect the official information of governments all over the world, we can grasp the latest population of each country. On the other hand, the statistical dates and times are disjointed, so the population ranking is not fair. Regarding the population of countries around the world, the World Bank, the United Nations, the IMF, etc. are also publishing data, so please have a look at that together. There is also data that makes Mexico the tenth place population instead of Japan.

At this time it was the result like the following.

Country name
population
1
People's Republic of China
1.369155 million
2
India
1,265.590 million people
3
United States of America
360,501 thousand people
Four
Indonesia
255.4617 million
Five
Brazil
241.34 million
6
Pakistan
189,796,000 people
7
Nigeria
155 422 31 322 people
8
Bangladesh
152,293 thousand people
9
Russia
146,267,288 people
Ten
Japan
126.91 million people
11
Mexico
122 million 5815 people
12
Philippines
126.1700 people
Wall of 100 million people
13
Vietnam
90.73 million people
14
Ethiopia
900 million 6012 people
15
Egypt
8831.6 million
16
Germany
80.925 million
17
Iran
78.253 million
18
Turkey
77.695904 people
19
Democratic Republic of the Congo
71.246 million
20
Thailand
69.08 million people
Three countries, Vietnam, Ethiopia and Egypt, are likely to exceed the 100 million population in the near future. And the Democratic Republic of Congo (former Zaire) is still developing, so it seemed likely that the population will increase.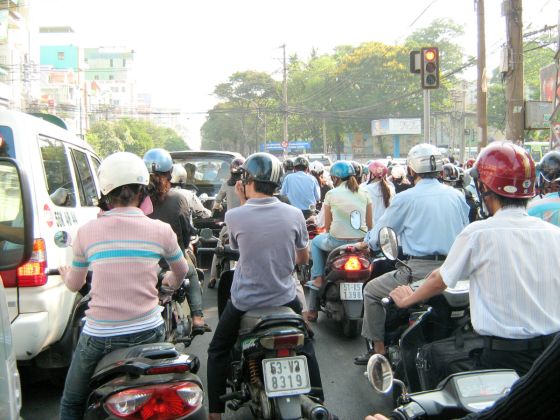 July 2018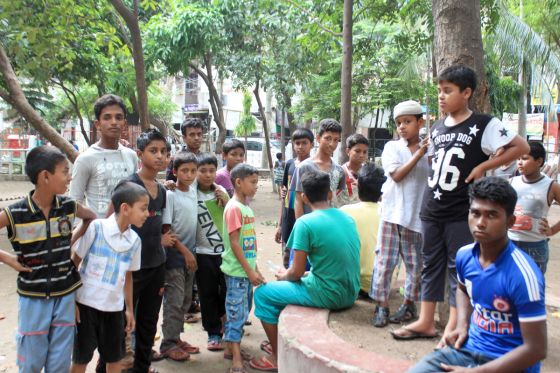 In July 2018, three years or more since checking before. The population of various countries around the world changes dramatically between such times. Since I wanted to compare with the same source, I will continue to use the English version of Wikipedia. It is data as of July 29.

Country name
population
Change relative to April 2015
1
People's Republic of China
1,393.2 million 0000 people
240.45 million
2
India
1,344.5 million people
6536.6 million people
3
United States of America
317.56 million
691 million people
Four
Indonesia
2650,13300 people
955 360 people
Five
Pakistan
212.4 million 1,000 people
22.65 million
6
Brazil
239,706 thousand people
5,242,000
7
Nigeria
193.39 million 2517 people
34.963,335 people
8
Bangladesh
164.923 million people
6.63 million
9
Russia
146,870 7088 people
60, 9800 people
Ten
Japan
126.49 million people
-42 million people
11
Mexico
1247.37789 people
373,1974 people
12
Ethiopia
175,348,88 people
17.458870 people
13
Philippines
162.35 million
4,973,300 people
Wall of 100 million people
14
Egypt
97,297,400 people
8,881,400 people
15
Vietnam
94.66 million people
3.93 million
16
Democratic Republic of the Congo
84 million 4989 people
12758989 people
17
Germany
82.74 million 0900 people
1.1815 million
18
Iran
81.6587 million
3.3557
19
Turkey
80.81 million children
311, 4621 people
20
Thailand
69,183,3173 people
100, 3173 people
The population of Ethiopia exceeded 100 million people. Both Egypt and Vietnam are in the foreground of 100 million people. Democratic Republic of Congo has 84 million people and the population increase is accelerating. Pakistan topped 200 million people. Nigeria, the biggest population in Africa, is also a little more than 200 million people. The difference between China and 2nd place India is also approaching. Over 80 million people in neighboring Iran and Turkey were deeply impressed.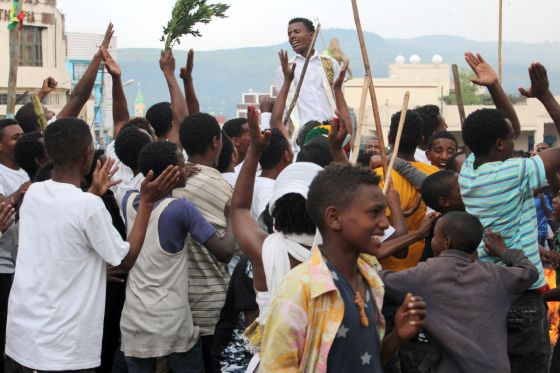 Population decline is only in Japan. As in Japan, Russia, which had a declining birthrate problem, improved its birthrate by population support system with national raising support system and started to increase population.

◆ I want to talk about the population of countries all over the world <br> Please let me know the points you want to keep about the population of countries around the world. The numbers are also Wikipedia.

European countries have not so many populations. The major countries of Western Europe are Germany: 82.74 million, France: 67.27 million, Britain: 660.4 million, Italy: 60.48 million people, Spain: 46.65 million people. In Eastern Europe Ukraine: 42.27 million people, Poland: 38.22 million people are becoming population great countries. In Northern Europe Finland was 5.15 million people and Norway was 5.3 million people, which was a recognition that there are few populations, but Sweden has broke through the mark of 10 million people, which is 1.106 million people.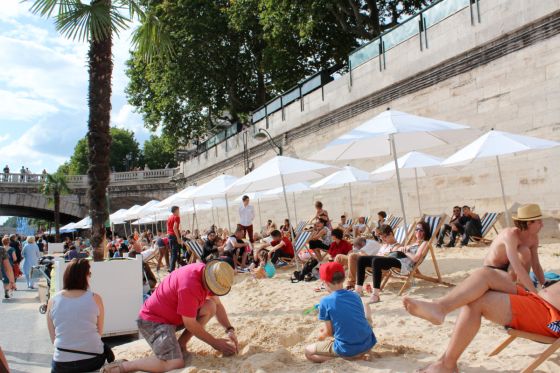 Indonesia: 2650.1 million people, Philippines: 162.3 million people, Vietnam: 94.6 million people, Thailand: 69.18 million people, in total 10 countries, the population of the Association of Southeast Asian Nations (ASEAN) with about 640 million people It is attractive, and it will be fun for the future as much as it is developing. Reforms from military dictatorship Myanmar who is opening up and opening liberally has 538 million people and has sufficient potential as the last frontier.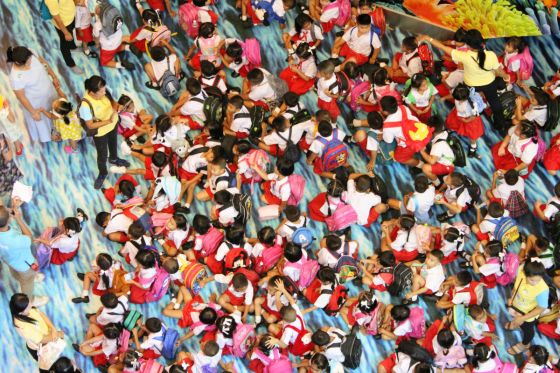 East Africa has its eyes on the population of the three countries of Kenya: 5095 million people, Tanzania: 54.1 million people, Uganda: 38,820,000 people. Since I did not update the recognition here, it was about minus 10 million people. The six countries, namely Burundi, Rwanda and South Sudan (joined in March 2016 ) , are promoting economic integration as the East African Community (EAC) in these three countries.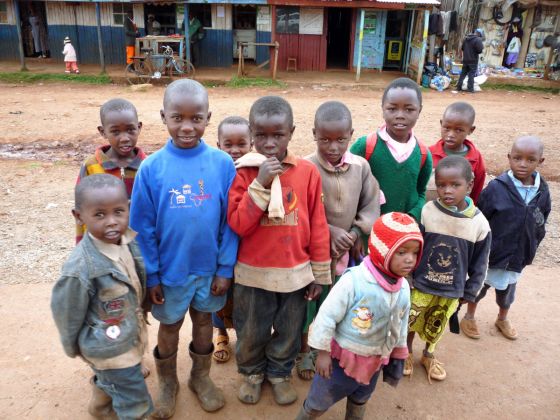 Brazil with a huge area in South America has a population of 293.77 million and ranks first. The second place is 49.87 million in Colombia and Argentina in the third place with 44.49 million people. Countries in South America have less population than land area.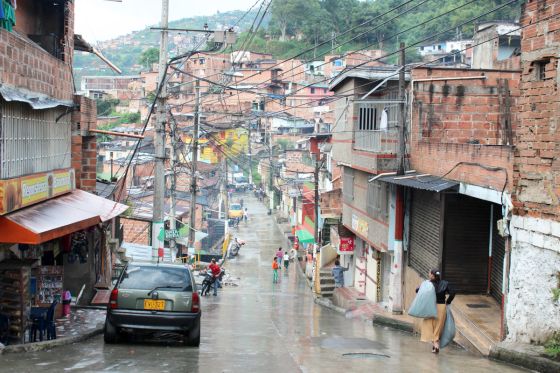 The Australian population I learned at school was less than 20 million people. However, in the mid 2000s it exceeded 20 million people. And now it has exceeded 25 million people. Although it is a country where immigration acceptance is vigorous, it is impossible to imagine a society called 'New Australians' with one out of every five people, with a career of less than 15 years, including newly born children.



If you travel abroad, you will not lose knowing the population of that country. The price was cheaper as the population was more popular. There is a figure of GDP per capita, but if there are many low-income earners, the price will fluctuate there, so grasping the population is important. While traveling in southern Africa, 2.3 million people in Botswana and 2.4 million people in Namibia knew that the population was small for the area, so we could relieve a camp in the wilderness a bit.

Countries around Africa, South Asia and Southeast Asia are explosively populated. Did you update the population of various countries in your memory?

( Sentence / picture: Takuya SAITO @ Charriderman) bicycle circulation all over the world coverage http://shuutak.com
Twitter @ shuutak
Facebook Page https://www.facebook.com/chariderman/
DMM lecture request https://kouenirai.dmm.com/speaker/takuya-shuto/ )