Chrome extension 'UnDistracted' that limits Twitter and YouTube to prevent wasting time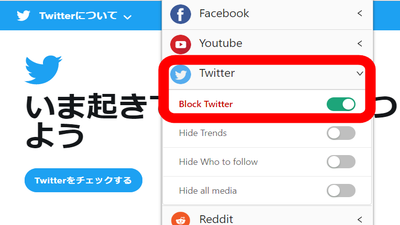 While thinking "I have to finish the assignment today ...", there are many people who have wasted time by looking at Twitter, YouTube and others altogether. " UnDistracted " is a Chrome extension that helps to regulate self-deprecating self by prohibiting or restricting seeing Twitter, YouTube, etc.

UnDistracted - Chrome Web Store
https://chrome.google.com/webstore/detail/undistracted/pjjgklgkfeoeiebjogplpnibpfnffkng

Using Google Chrome, visit the UnDistracted page of the Chrome Web Store and click on "Add to Chrome".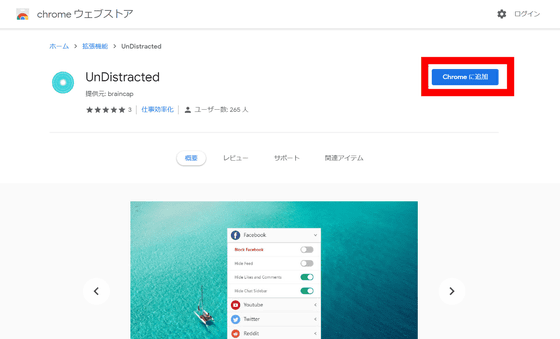 "Do you want to add" UnDistracted "?" Is displayed. Click "Add Extension".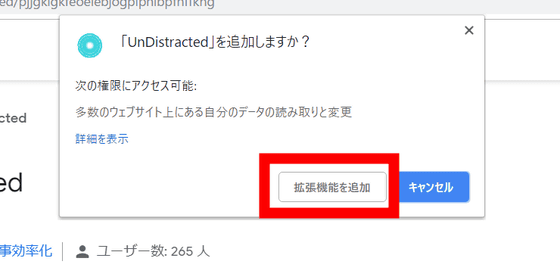 "" UnDistracted "has been added to Chrome" and installation of UnDistracted is completed.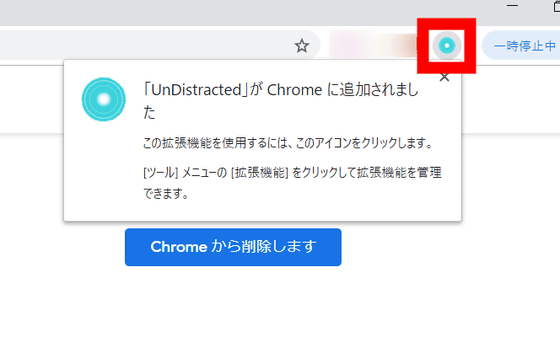 By clicking the UnDistracted icon, you can select restricted web pages such as YouTube and Twitter like this. Select "Twitter" and click on it.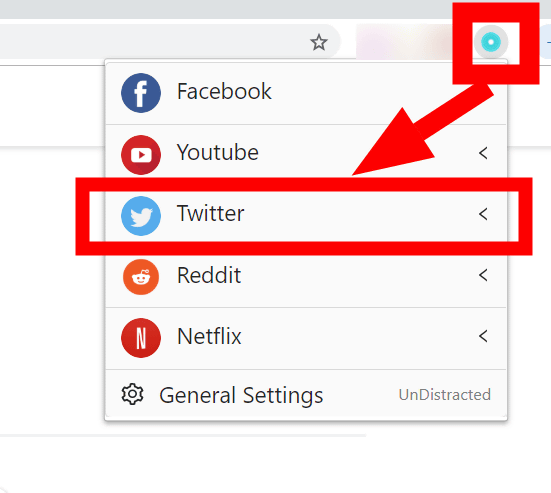 In Twitter, four toggle switches "Block Twitter" "Hide Trends" "Hide Who to follow" "Hide all media" appear. I tried checking "Block Twitter".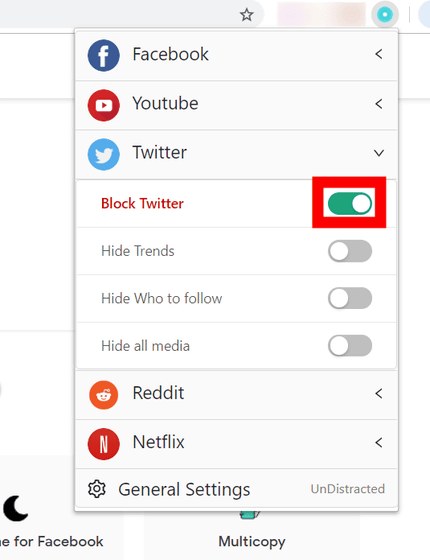 And when I try to access GIGAZINE 's Twitter account ......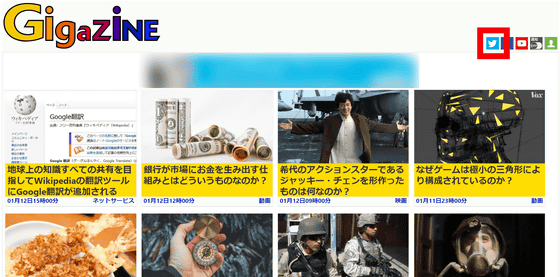 Instead of displaying Twitter, it was transferred to Google's top page.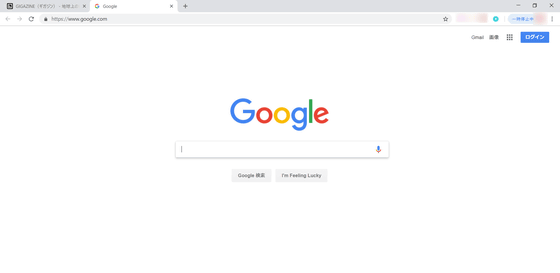 It is also possible to limit the individual functions of each site. For example, on YouTube, comments posted by users under the video are displayed.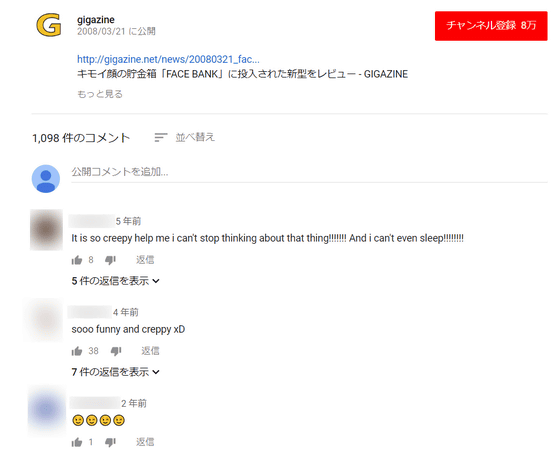 Click on UnDistracted 'YouTube' and check 'Hide Comments' ...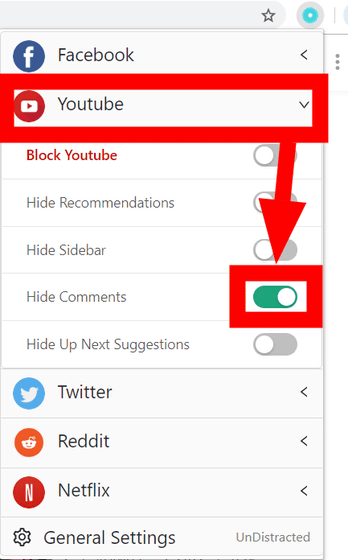 YouTube's comments are hidden.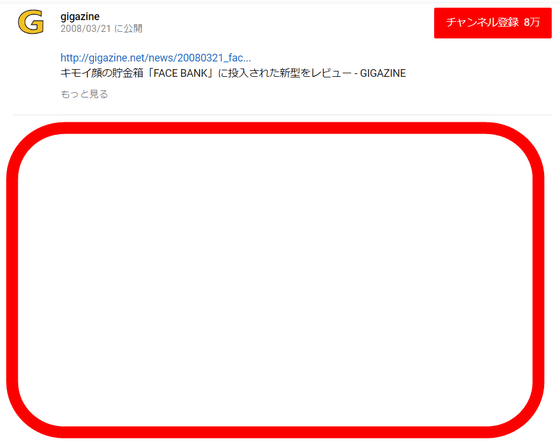 There is a link of "sudden rise" or "BEST OF YOUTUBE" in the side bar, and the hand will extend to the next interesting movie, but ......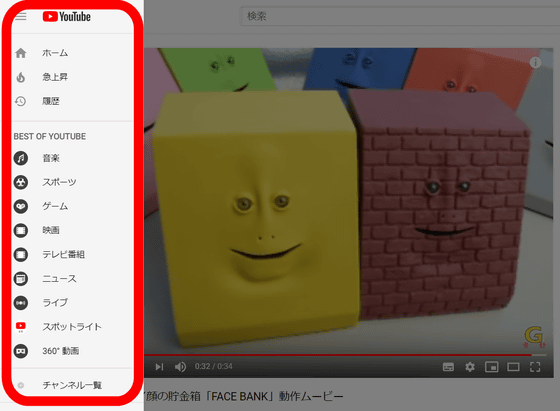 Check "Hide Sidebar" ......



The content of the sidebar is limited. This reduces falling into an endless movie tour and it will enable you to make effective use of time.