Interview with Mr. John Lando of 'Arita: Battle Angel' producer, I tried various things including production history and progress of technology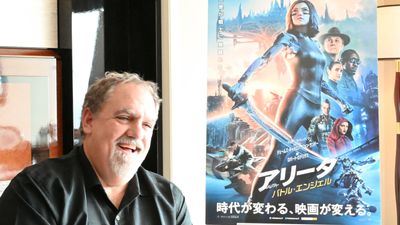 A movie " Arita: Battle Angel " based on Mr. Yuki Kijashi's SF manga " Gun Dream " will be released on February 22, 2019. This work is a work completed by the combination of James Cameron, John Landor, jointly produced "Titanic" "Avatar" etc. over 15 years since the idea.

This time, I got an opportunity to interview producer John Landor, so not only about "Arita" but also how the production environment evolved from "Avatar" handed by John Landor and James Cameron I was bumping into various questions, such as.

Film "Arita: Battle Angel" Official Website February 22, 2019 (Friday) National Road Show
http://www.foxmovies-jp.com/alitabattleangel/

GIGAZINE (hereinafter, G):
9 years ago when interviewing when "Avatar" was released , "As long as time passed from the previous" Titanic "to this" Avatar "more than ten years, until the next James Cameron director's work comes out, 10 years When I asked, "Is it better to think that it takes more time?", It was an answer "I am praying that it is not so!" However, almost 10 years have passed since "Avatar" to "Arita". Is it still time that it takes so much to produce one work?

John Lando (John):
The sequel to "Avatar" that I started before "Arita" is not just one but four productions . We put emphasis on the script, but this time it took as much time as we had to write the scripts of these four works in order. Calculating it means that it is the pace of "one in two and a half" (laugh)

G:
At the time of the interview 9 years ago, there was a story saying that we planned the production of "Arita". How long did it take for the script of "Arita"?

John:
It was in 1999 that we first learned about Mr. Yuki Kijo's "gun dream". James Cameron came to Japan and actually met with Mr. Kijo and talked. In 2000 it got the right to make a movie of "gun dream". Although the script of "Arita" was written in 2005, just when the story of "Avatar" appeared at that time, as a result of considering which one of "Avatar" and "Arita" to do first, "Avatar" became first.

G:
According to an article by Reuters , Cameron commented on the production cost of about 200 million dollars (about 22 billion yen) "It is certainly a huge budget equivalent to that of a cruise battle, and it is a big bet." In the case of this "Arita", the length is over two hours, so it is supposed to be calculated more than 100 million yen per minute if calculated simply. How does it feel to feel like producing a movie with such a large budget?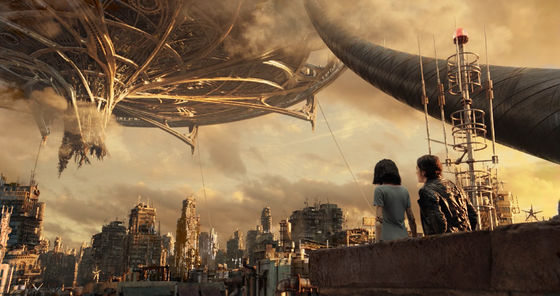 John:
One thing that we can say in our business is that "no matter how much production cost you spend, the amount you pay per consumer will not change." For example, even if you stay at a hotel, the price of the big room rises. Airplane fee is higher if it is first class. The price of sushi naturally differs depending on the thing. However, movie tickets are all the same price.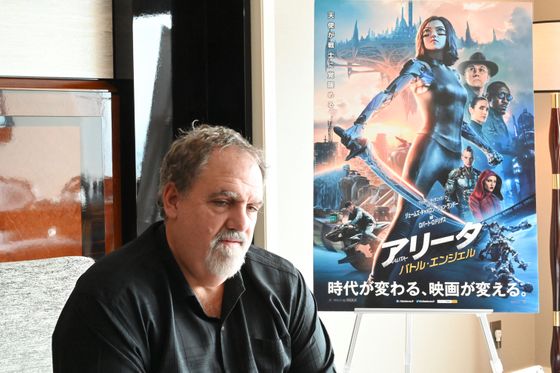 John:
Whether you are talking about feelings, it's a small budget, or a bigger work, but still it is a great pressure as a producer that you must entertain the audience. At the same time, the fact that the production side is a work that can be proud and that the original author Yuki Kijo must make something that can be proud is the most responsible part. I have been in contact with Mr. Kijo for a long time and I am seeing various things while I am making it. Just two weeks ago, we held a preview only for Mr. Kiroki and had the completed work seen. Mr. Kijo said in a reaction that the pain of the production team would be rewarded, he said "I am getting more than promised," I was relieved.

G:
When I saw that last scene in preview, I wanted to say "just make a continuation now!" It was the last scene that I could not predict, but that ending was either the schedule led by Mr. James Cameron, was it the schedule from the start of the production, or was it changed from schedule What?

John:
The thing that can be said certainly about the continuation is "Go to the theater and watch this movie, which means that you can not help but make a sequel as a production side" (laugh). Regarding the ending, I was thinking from the beginning. The reason why I like that ending is because it resembles real life. Our life can never end like a clean way to finish, we will face tomorrow with anxiety and expectation for the future that "I finally finished, but what will be the future". I think that ending has such a feeling.

G:
In the interview with Movie Walker in Japan in July 2018, he is talking about application of technology from "Arita" to "Avatar" sequel.

While developing the opinion that 'close-ups are important for movies', I'm confident that the level of facial acting has improved dramatically by making 'Avatar' first. And, of course, it seems like I am going to apply various technologies cultivated in "Arita" to the sequel of "Avatar" which will be produced in the future.

In this "Arita", there was a feeling that the facial expressions technology has made remarkable progress, but what other technologies can be applied to "Avatar" in other respects is it?

John:
Expression on the surface of the skin is progressing as well as expression. How does light reflect, how is it like texture, details? Besides, it is hair. I do not know if I remember it or not, but in "Avatar" the hair of the characters was tied to reduce the expression of hair. However, in "Arita" it is no longer necessary and the hair of Arita is not tied.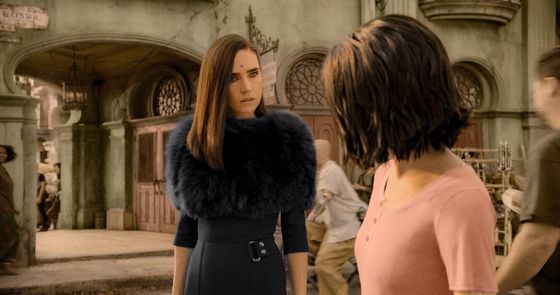 John:
In addition, although the story of going to the sea in "Avatar" came out, it did not come true, but I realized the underwater scene at "Arita".

About 27 seconds of the trailer, you can check the scene where Aritor will enter water for a moment.
Film "Arita: Battle Angel" Japan Original Announcement 【Angel Adventure】 60sec February 22nd (Friday) Theatrical release - YouTube


G:
A live-action movie based on Japanese cartoons has been made in Japan in many cases, but it is the present condition that it is not going so well. It seemed that "Arita" was able to capture the taste of the cartoon splendidly this time and made it into a movie this time. What is the cause of the case where original cartoons can not be digested well in a movie?

John:
Many original works are often deployed in specific towns or specific places, are not they? However, as a film producer, we must draw a universal thing so that many people can accept it. Therefore, in a work set in a specific place, it becomes necessary to work to become universal. In the case of "Arita", the world view of "gun dream" created by Mr. Kijo was already universal.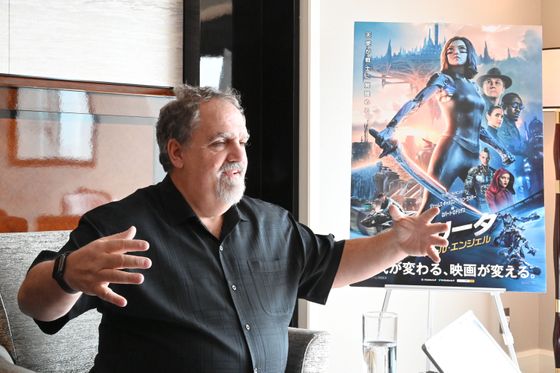 John:
I think that "Arita" born out of the original work of Japan praises the art called cartoon. If we trace the origin, we produced "Arita" as a thing that can be enjoyed by people in other countries, what was originated in Japan. Next time I think that Japanese people who saw "Arita" realize that "It is a work that was made after original manga in Japan was made" and I hope to be able to be proud I will.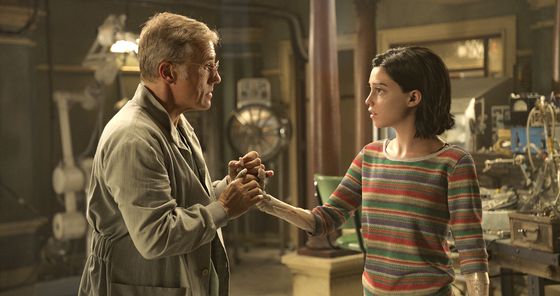 G:
Although I asked similar questions at the interview 9 years ago, what is "what is most important as a" producer "that John Landor thinks?

John:
For me, the most important thing for producers is finding and employing personnel in each area that is much more competent than I can do, leaving that work to me. Say "Let me go" to give confidence to the opponent and have them take pride as a member of the team who creates movies together. That is important.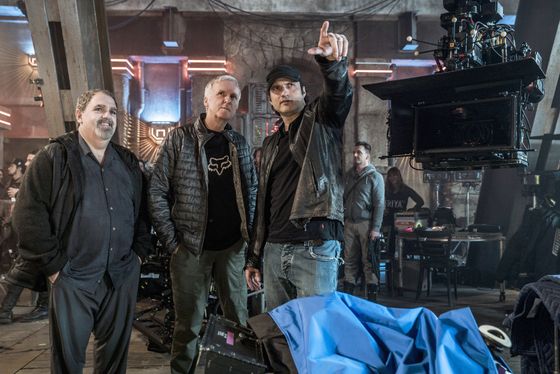 John:
Movies are collaborative work. Although you can do drawing and writing poetry alone, movie production is collaboration. Whether it is me, Robert Rodriguez, or James Cameron, we are standing on the shoulder of casts, thousands of people, movie people, thousands of staff. What I can do is proved by the fact that I still work with those who worked together in "True Rise" or those who worked together with "Titanic" . It makes me proud of anything more than anything.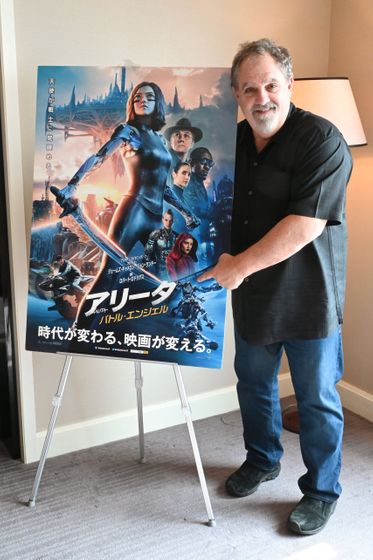 The movie "Arita: Battle Angel" is released from Tuesday, February 22, 2019. Today · From the evening of February 21 (Monday), special screening limited to 3D version will be started at the movie theater as "Eve before the Festival".

Film "Arita: Battle Angel" Japan Original Announcement 【Angel Adventure】 60sec February 22nd (Friday) Theatrical release - YouTube

© 2018 Twentieth Century Fox Film Corporation. All rights reserved.