Warner announces streaming service 'HBO Max', will Netflix be a new rival?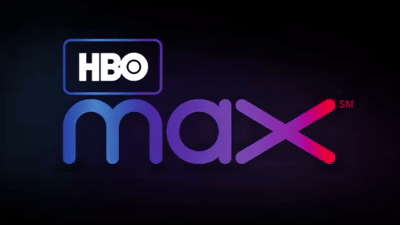 Warner Media Inc., which has news media channels such as CNN, cable television station and HBO, has announced the launch of HBO Max, a new streaming service targeting all ages. The service is scheduled to start in the spring of 2020, and is expected to be released with 10,000 hours of exclusive content.

WarnerMedia Names Upcoming Direct-to-Consumer Service HBO Max | WarnerMedia

https://www.warnermediagroup.com/newsroom/press-releases/2019/07/09/warnermedia-names-upcoming-direct-consumer-service-hbo-max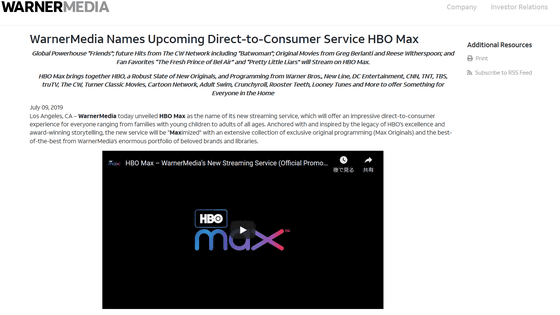 WarnerMedia confirms its Netflix rival will be called HBO Max-The Verge
https://www.theverge.com/2019/7/9/20687792/hbo-max-warnermedia-announcement-friends-streaming-details-subscription-service

Warner's affiliated HBO has already developed 'HBO Go' and 'HBO Now' as streaming services, but 'HBO Max' has a wealth of video assets of Warner Media to realize an unprecedented program and viewing experience. Bring together If you look at the promotional video, you can clearly see that the contents such as movies, dramas and other TV programs are delivered together.

HBO Max-WarnerMedia's New Streaming Service (Official Promo) | WarnerMedia-YouTube


The contents of the announced contract are as follows.
・ Exclusive distribution of all 236 episodes of popular drama ' Friends ' broadcasted from 1994 to 2004
・ ' Belair's Fresh Prince ' ' Pretty Little Liars ' all episodes exclusive delivery
· Broadcast simultaneous distribution of drama ' Batwoman ' broadcast from the fall of 2019 by Warner Bros. and spin-off ' Kate Keen ' of ' Riverdale '
-Greg Berranty , one of Hollywood's most successful producers, and actress Reese Witherspoon who has won an Academy Award for Best Actress at 'The Walk The Line' Exclusive distribution of new works by

Other works that have already been reported as scheduled deliveries are 'Dune: The Sisterhood', 'Tokyo Vice', 'The Flight Attendant', 'Love Life', 'Station Eleven', 'Made for Love' and 'Gremlins'. There is.

In addition, as works scheduled to be broadcasted and distributed by HBO from 2020 to 2021, 'Steven King's' The Outsider ',' Lovecraft Country ',' The Nevers ',' The Gilded Age ',' Avenue 5 'and' The Undoing ' The names of The Plot Against America, Perry Mason, and I Know This Much Is True are listed.