An extension 'GoodTwitter' that can be brought back to the old UI you are familiar with using the new Twitter UI for free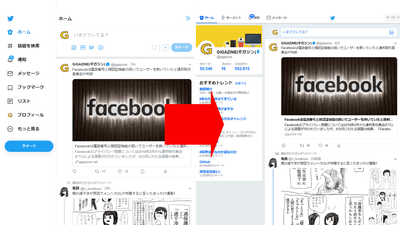 Every time a new version comes out in the OS or SNS, the UI changes gradually, and you may suddenly find it difficult to use the tools that you have used without any difficulty after a certain time. Twitter's browser version UI has been
changed
to a
new design
from around mid-July 2019, and some users feel that the old version was easier to use. Such an extension '
GoodTwitter
' is available for people who are familiar with such a new UI, and can restore Twitter's design to the old one simply by installing it.
GoodTwitter-Chrome Web Store
https://chrome.google.com/webstore/detail/goodtwitter/jbanhionoclikdjnjlcmefiofgjimgca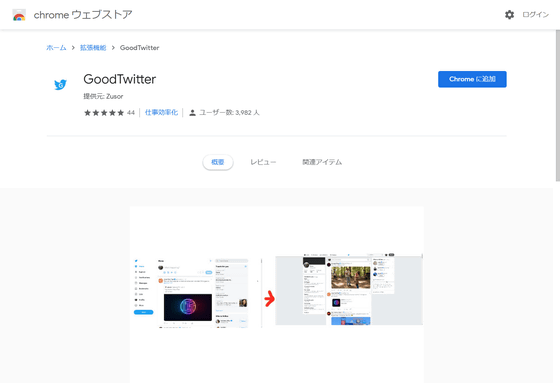 GoodTwitter is an extension for Chrome and Firefox web browsers. To install the Chrome version, click the above URL and click 'Add to Chrome'> 'Add Extension'.



Installation is complete when an icon like a red frame appears on the right side of the browser search bar.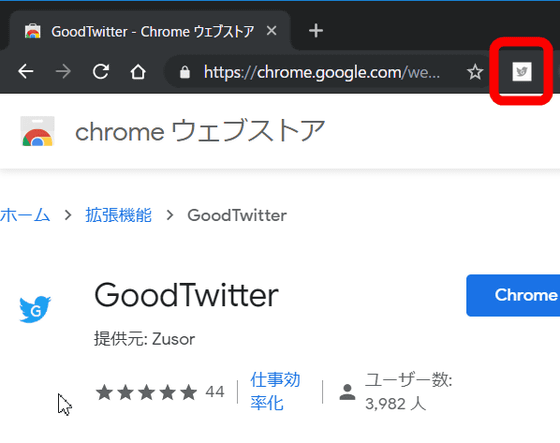 The latest version of TwitterUI design before installing GoodTwitter is as follows.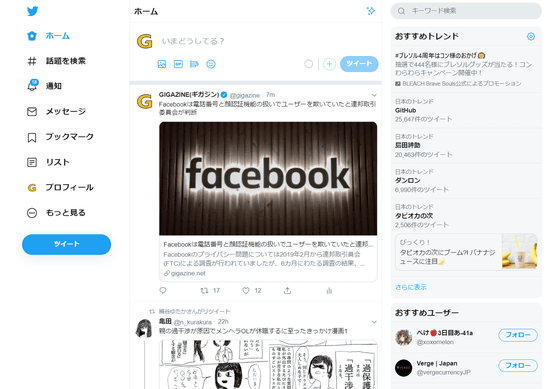 If you update the page or open a new Twitter after installing GoodTwitter, the UI will change to the old version.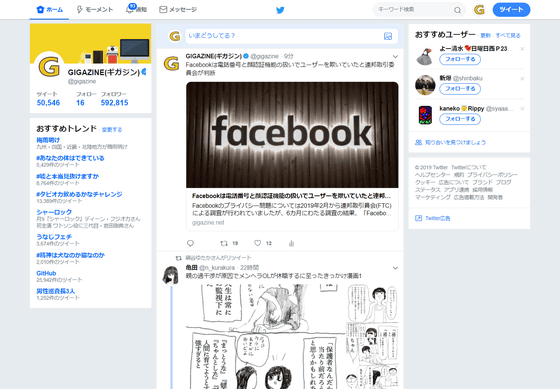 In addition, click on the GoodTwitter icon and select 'When reading and changing site data'-> 'When you click an extension' to open Twitter in a new tab and return it to the new UI. Is also possible.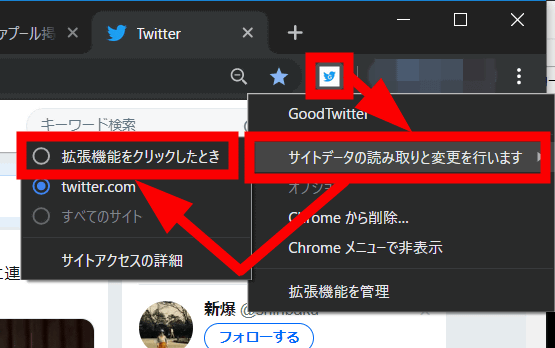 In the Firefox version of GoodTwitter, it is necessary to change the function to 'disable' from the 'Manage extension' page to switch the UI.

GoodTwitter-Get this Extension for ?? Firefox (en-US)
https://addons.mozilla.org/en-US/firefox/addon/goodtwitter/