It turned out that 25 developers were working without pay at a non-existent game company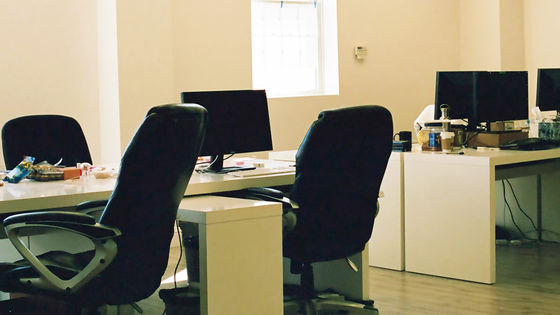 by Chris Clogg

The game industry is showing more and more excitement by recording sales of more than 4.7 trillion yen in 2018 alone in the United States . On the other hand, there are many development studios in a harsh working environment, as about half of game developers require labor unions . Under these circumstances, the game-based media Kotaku reports that '25 people were not paid in a game development studio that does not exist on paper, and the studio did not develop games without rights.'

How Over 25 People Got Scammed Into Working At A Nonexistent Game Company
https://kotaku.com/how-over-25-people-got-scammed-into-working-at-a-nonexi-1836834497

Mr. Brooke Holden was learning to develop games at a university in England, but he also hated coding games on the way, and also heard a rumor that the working conditions of the game industry were terrible. Yes, I was thinking of finding a job as a team manager rather than a game programmer.

'I'm looking for a project that can support and manage the team as a team manager with little expertise but with a passion for games,' says Holden on the Internet bulletin board that he is looking for a job. Then, an account named 'Kova' replied that 'a small game development team consisting of 3 developers suddenly has 48 development members and is looking for a manager'. Holden received this invitation and contracted with Drakore Studios managed by Mr. Lana Mahal on June 22nd, 2019. As a production manager apprentice, I will work for $ 13 (about 1400 yen) per hour.

At this time, Mr. Mahal told Holden that 'I was learning with Amazon's game development department Amazon Game Studios, and was under the supervision of Mike Agelow, who was the director of Dragon Age: Inquisition '. Yes, but when Kotaku confirmed with Reidlau, the answer that 'I do not remember at all (such as Mr. Mahal)' was returned.

At Drakore Studios, a large-scale multiplayer online RPG ( MMORPG ) called ' Zeal ' was developed. The game was a title that Lycanic Studios, a development studio, released as an early access to Steam in September 2018, but was forced to stop development due to lack of funds due to the failure of crowdfunding.

The following movie shows the gameplay in the pre-alpha version of Zeal.

Zeal — Pre-Alpha Arena Gameplay Trailer-YouTube


'We were only passionate indie game developers,' said Mart Dingel, former Lycanic Studios, who was developing Zeal. Zeal's ideas are good, and publishers and investors can do it if the implementation is sufficient. I think I was interested, but I did not have the personal connections and connections. ' Mahal heard that Zeal stopped development due to lack of funds and contacted Dinsel. According to Dingel, Mahal was thinking of buying Lycanic Studios and trying to break it up.

Lycanic Studios makes a contract with Drakore Studios and transfers Zeal's rights to Drakore Studios. The contract promised a $ 7000 prepayment and distribution of lead developer status, salaries and revenue to Lycanic Studios members.

According to the story Holden had heard before the contract, the team members were with 48 people, but actually 25 people. Not only Dinsel, the original developers of Zeal, but also 2D artists, 3D artists, game designers, marketing officers, and interns. Also, it was said that the person who was the technical director worked remotely from Croatia. Holden wrote about Zeal under development and sent it to 32 game publishers. Some of the game publishers who sent the materials said that some companies responded that they were 'interested'.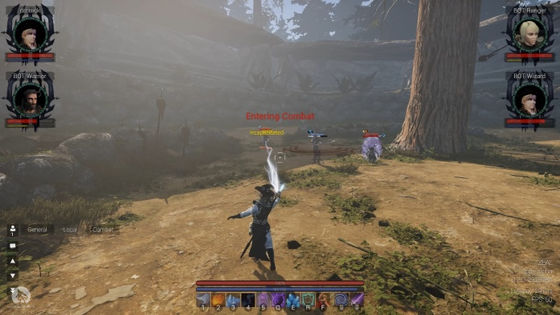 At Drakore Studios, besides Zeal, MMORPG called 'AetherBound' was also developed. According to Holden, AetherBound has a large amount of concept art, but the essential game part has hardly been done. Mahal told employees that Epic Games, which develops ' Fort Night ' and ' Unreal Tournament III ', has shown interest in this AetherBound and has presented $ 2 million (about 220 million yen). A spokeswoman for Epic Games responded to a Kotaku interview that 'there is no such fact.'

In addition, Mr. Mahal said, 'There is also a story to move the studio to Canada,' and instructed to create an auto chess style game such as ' DOTA AUTO CHESS ' which is popular in 2019.

However, employees at Drakore Studios were not paid salaries, so they urged Mr. Mahal to show documents about Drakore Studios. Mr. Mahal told employees that 'the $ 25,000 (about 2.7 million yen) first invested in launching Drakore Studios has already been used up,' 'paying for work if you do not earn more than you do now I can not do that. ' At this point some of the employees had already worked more than 60 hours a week. There is no record that proves 'the investment of $ 25,000' that Mr. Mahal claims, and it is unclear whether such an investment has actually been made or not.

After that, Mr. Holden knew for the first time by asking Mr. Jonathan Murphy, president of the client and director of game art, that the corporation 'Drakore Studios' was not registered in Canada and other countries. Mr. Mahal, who was inquired about this fact, said, "The accountant who was in charge of the necessary paperwork had to leave for India on vacation immediately after the establishment documents were submitted, and as a result was not registered because the documents were not accepted. 'And excuses.

The fact that Drakore Studios were not registered as a company means that Mr. Mahal did not acquire the rights of Zeal as a result. Holden banished Mahal from Drakore Studios' Google Drive, social media accounts, email domain, etc. In addition, at Slack in-house, 'Drakore Studios was a non-existent company. Some of us did not receive salaries while working. Even the Zeal rights were not Drakore Studios's, We were deceived from the first day, 'Dinsel and other members of the former Lycanic Studios have decided to leave Drakore Studios with the rights of Zeals.'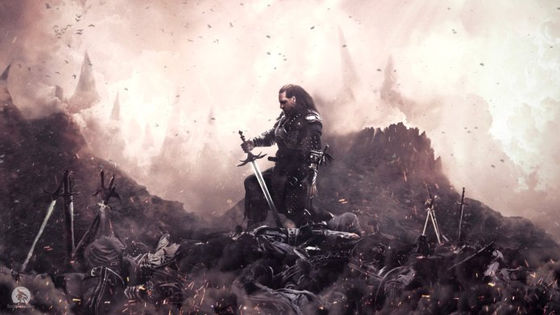 After all, Drakore Studios broke up. Holden lost his job, but did not give up on his dream of working in the gaming industry, and he worked part-time, working unpaid at Lycanic Studios. 'Even if they are unpaid, they are totally different from working to be unpaid and not being paid to break a contract,' Holden says.

Mr. Mahal insisted that 'I did not intend to take over Lycanic Studios' to interviews from Kotaku, 'Please temporarily have the right of' Zeal temporarily 'according to the contract,' Drakore Studios is a studio for scams Deny the point that it is. Also, there is no evidence about Mr. Mahal's personal history, and during the interview, 'I know the other person's contact but I do not intend to name. I can say that I'm a liar,' he said. There was also a scene where Mr. answered. Furthermore, 'I am working at a construction company now owned by relatives and I do not get paid regularly, but now I am going to pay my Drakore Studios employees,' said Mahal. I said that.