Why is Facebook continuing to delete a large number of accounts related to Myanmar?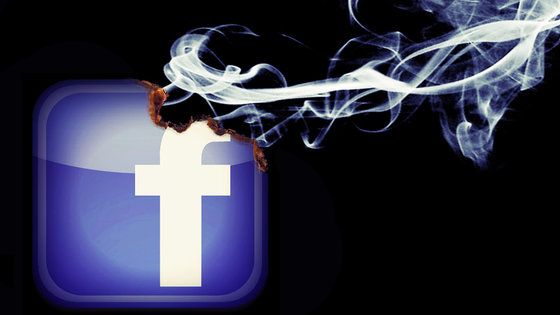 by
mkhmarketing
Facebook announced that it has removed a large number of accounts and groups accessed from Myanmar from Facebook and Instagram. This is the fourth time that accounts and groups related to Myanmar will be deleted in large quantities, and this is the fourth time that Facebook is pursuing deletion of accounts related to Myanmar and explains why on the official blog It is.
Taking Down More Coordinated Inauthentic Behavior in Myanmar | Facebook Newsroom
https://newsroom.fb.com/news/2019/08/more-cib-myanmar/
Coordinated Inauthentic Behavior Explained | Facebook Newsroom
https://newsroom.fb.com/news/2018/12/inside-feed-coordinated-inauthentic-behavior/
Facebook cracks down on more fake accounts tied to Myanmar-CNET
https://www.cnet.com/news/facebook-cracks-down-on-more-fake-accounts-tied-to-myanmar/
According to Nathaniel Gleicher, head of cybersecurity policy at Facebook, 89 August accounts, 107 pages and 15 groups were deleted on Facebook alone by August 2019. About 900,000 Facebook accounts were followed on the deleted page, and about 67,000 people participated in at least one of the deleted groups. Also, the accounts for 5 people deleted on Instagram were followed by about 400 people.
At first glance, the information that was sent by the deleted account has no problem. For example, the following Myanmar article tells the news that the driver was trapped in a car due to a fallen tree but was revived. Many of the accounts and pages deleted by Facebook were posted on Myanmar news media and posted on topics ranging from local news to entertainment.


However, Facebook considers these accounts to be connected to Myanmar military personnel. Gleicher commented, "The page group account that was deleted this time was deleted based on actions, not based on the content of the posted content," "Myanmar forces use celebrity and entertainment accounts to We are propagating propaganda. '

Behind the removal of accounts and pages linked to the Myanmar army from Facebook, there is the presence of "
Rohingya
", a Muslim minority who is persecuted in Myanmar. Since the establishment of the military administration in Myanmar in the 1960s, Rohingya began to receive discriminatory treatment in the country, and in 1982 it was enacted by law that `` Rohingya is not a regular Myanmar citizen '' , Has been completely excluded from the Myanmar state.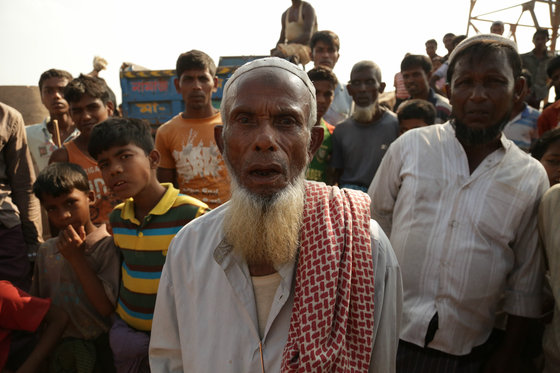 by
DFID-UK Department for International Development
This awareness of discrimination in Myanmar has eventually led to repression and violence against Rohingya. In August 2019, an international research team set up by the United Nations Human Rights Council published a report in August 2019 that strongly accused the Myanmar government of massacre and sexual violence by Myanmar government troops in areas where many Rohingya live. The
United Nations, Myanmar army condemnation 'Intention of Rohingya massacre' | Kyodo News
https://this.kiji.is/537367993647285345
In addition, the International Survey Team pointed out in a
report (PDF file)
released in 2018 that "Facebook has become a hotbed where awareness of discrimination against Rohingya is growing in Myanmar". "Neutral and thorough investigation into how much Facebook posts and messages have led to discrimination in the real world must be criticized."
It is in response to these international accusations that Facebook has deleted Myanmar military accounts and pages. After the report was released, Facebook has deleted accounts and pages that it considers relevant to the Myanmar army three times. "We want to prevent Myanmar troops from using Facebook and Instagram to further heat up ethnic and religious tensions,"
says
Facebook.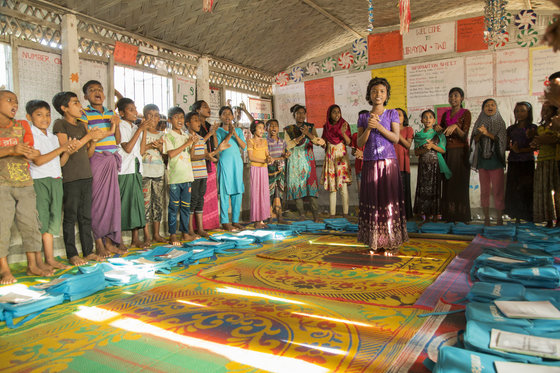 by DFID-UK Department for International Development

Gleicher commented, "We are eradicating the abuse of Facebook and Instagram, but this is an ongoing challenge," and made clear that we will continue to do the same.