Will Apple soon announce various new products such as the new `` iPhone Pro '' with triple camera?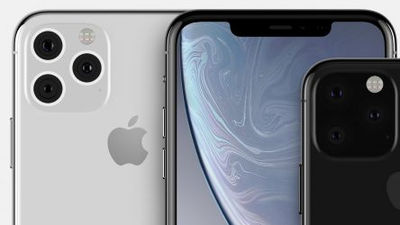 The major US news media Bloomberg reports detailed leak information on the new iPhone, iPad, Apple Watch, AirPods, etc. that are expected to be officially announced on September 10, 2019.

iPhone 11, New iPad Pro, 16-inch MacBook Pro, AirPods 3 Features-Bloomberg

https://www.bloomberg.com/news/articles/2019-08-22/iphone-11-new-ipad-pro-16-inch-macbook-pro-airpods-3-features
Bloomberg: iPhone 11 will take better low light photos, multi-angle Face ID, new iPads coming, cheaper HomePod in 2020-9to5Mac
https://9to5mac.com/2019/08/22/bloomberg-apple-iphone-11-more/
The new iPhone appears to have a total of three types: the successor model of iPhone XS and iPhone XS Max, two models appearing under the name 'Pro', and the successor model of iPhone XR. The iPhone Pro has three lenses including a wide-angle lens on the back, and wide-angle and dark place shooting has evolved further. With enhanced video shooting functions, real-time retouching effects, color correction, trimming It is possible. The appearance on the touch screen side looks the same as the conventional type, but it seems that durability is improved because part of the back is matte specification.
Also, according to leak information, the new iPhone will be able to "power" the AirPods wirelessly as a new feature. The
3D Touch
function, which was first installed in the iPhone 6s / 6s Plus in 2015, is not adopted, and the touch screen is expected to replace the "Haptic Touch" installed in the iPhone XR. In addition to the functions improved from the conventional model, Face ID has a wider recognition angle, and water resistance is extended by 30 minutes compared to the conventional model. The new iPhone is equipped with A13 processor in all three types, and it seems that some calculations can be executed without using the main chip by utilizing the components 'AMX' and 'Matrix'. Note that previous
rumors
that the does not correspond to the street fifth generation mobile communication standard (5G).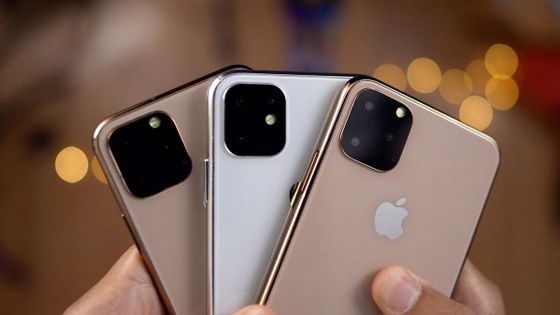 According to Bloomberg, the new iPad will be available in three types: a 10.2 inch screen low-end model for students and an 11-inch and 12.9-inch improved iPad Pro. Apple Watch says that new models made of ceramic and titanium will appear.


It turns out that ceramic and titanium models will be added to the new model of Apple Watch-GIGAZINE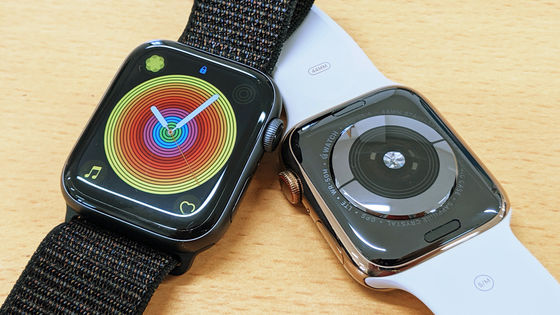 A new MacBook Pro with a 16-inch or larger display is scheduled to appear in the MacBook series, and this new MacBook Pro has a slim bezel part, with a larger display, close to the current 15-inch model It seems to have become.

Also, audio-related products such as AirPods and HomePod will be released in improved versions. AirPods is a new model that has a noise-cancelling function and is water-resistant, while HomePod is a low-cost model that will be released in 2020.