It is clear that if you enter `` Hong Kong Liberation '' in the live broadcast of Hearthstone official tournament, you will not be able to participate in the chat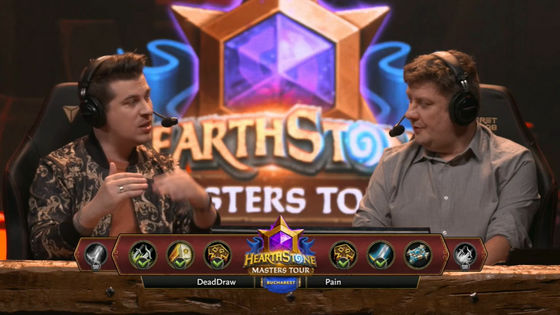 For
Blizzard Entertainment
,
pro gamers
and
university game teams
that support the overheated
2019 democratization demo
(Hong Kong Demo) have been robbed of money and banned from participating in official tournaments.
Voices of criticism
have been gathered
from fans and employees
. Meanwhile, Blizzard has become a hot topic because it is clear that users who commented "Free Hong Kong" in the live broadcast of the official Hearthstone tournament are excluded from the chat.
Twitch viewers receive 24-hour chat ban for typing "Free Hong Kong" during Hearthstone Masters Tour | Dot Esports
https://dotesports.com/news/twitch-viewers-receive-24-hour-chat-ban-for-typing-free-hong-kong-during-hearthstone-masters-tour
Blizzard is banning people in its Hearthstone Twitch chat for pro-Hong Kong statements-The Verge
https://www.theverge.com/2019/10/18/20921301/blizzard-bans-hearthstone-twitch-chat-pro-hong-kong
In February 2019, Blizzard announced the "
Masters Tour
", a new esports program for Hearthstone. This is a tournament for fighting the top players of Hearthstone. Part of the tournament has already been held in Bucharest, Romania, and it is distributed on
Twitch
.
PlayHearthstone-Twitch
The Hearthstone official Twitch channel, which broadcasts the Masters tour in real time, has revealed that users who post comments that support the Hong Kong demo can no longer participate in chat for a certain period of time. According to a report from Dot Esports, a news site specializing in breaking news about esports events, users who commented to support the Hong Kong demo on the official delivery of the Masters Tour will not be able to participate in the chat for 24 hours.
However, in the rebroadcasting of the tournament held on Hearthstone's official Twitch channel, it seems that even if you commented in favor of the Hong Kong demo, you could not participate in the chat, so the Hong Kong demo within the distribution It will be overflowing with supporting comments. Regarding this, The Verge of the overseas media wrote that 'There was a possibility that there was no moderator checking the comment because it was a rebroadcast.' In addition, when The Verge asked Blizzard for comments, there seems to be no response at the time of article creation.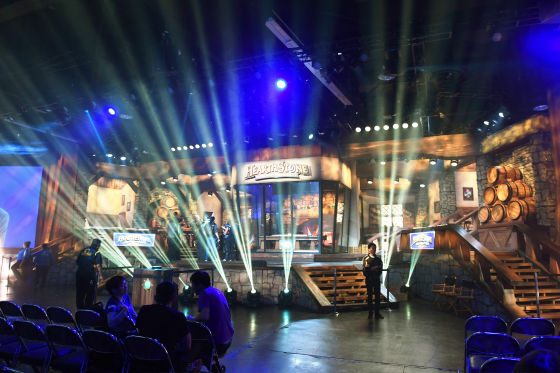 In early October 2019, Blizzard first made a strict deal with the players who supported the Hong Kong demo. The pro gamer Blitzchung came after an interview in support of the Hong Kong demo in an interview conducted after the official Hearthstone tournament.

A professional gamer who expressed support for the Hong Kong demonstration will be robbed of the prize money and banned from participating in the tournament-GIGAZINE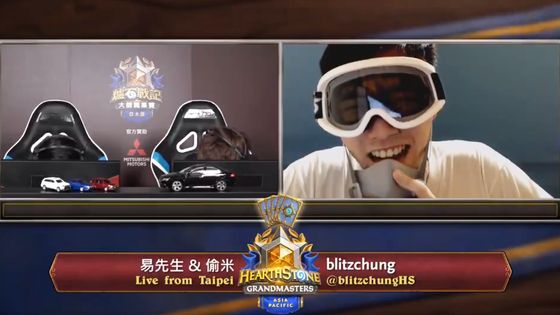 Blizzard President J. Allen Black has made an official statement on this, saying , "We will continue to apply the tournament rules, focus on the game and disrupt social or political opinion. I will keep it from becoming a platform. ' In other words, Blizzard's response is "based on the policy that Blizzard content should be" to the last, and claims that it is not related to business with China.

In the game industry, companies have various responses to "players giving political opinions". Riot Games, which runs League of Legends, shows the same position as the blizzard that `` you shouldn't talk about sensitive topics '', while Epic Games, which handles popular games such as Fort Knight, says `` Political by players and creators I don't intend to ban claims. '

Blizzard's response has received a lot of disapproval from fans and gamers, but as a result, the movement of handling characters from overwatch, Blizzard's popular game, as a symbol of the Hong Kong demo is accelerating.

Why are Overwatch characters so popular as a symbol of Hong Kong demos? -GIGAZINE