Interview with Tim Miller who definitely created the legitimate sequel in 'Terminator: New Fate'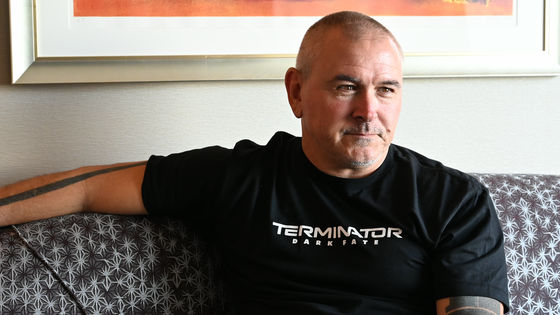 The latest movie "
Terminator: New Fate
" in the movie "Terminator" series singing "The Legacy of Terminator 2" was released on Friday, November 8, 2019. The director of this film is Tim Miller who worked on '
Deadpool
'. Looking at it, it is certainly a work of genealogy that is linked to `` Terminator '' and `` Terminator 2 '', but for this reason, the direct question to the director as to whether it was possible to produce `` Terminator like Terminator '' so far I hit it.
Japanese original cut movie 'Terminator: New Fate' [New Fate 60] released on Friday, November 8-YouTube
GIGAZINE (G):
I saw "Terminator: New Fate", but I felt that the atmosphere was clearly closer to "Terminator" and "Terminator 2" compared to the series works after "Terminator 2". What went well and succeeded in reproducing the atmosphere?
Tim Miller (hereinafter Mirror):
First of all, "
Linda Hamilton
is back". Sarah Connor has one element that can only be spoken by her, and that is different even if other actresses perform. The other is that it was at the same pace as other
James Cameron
movies.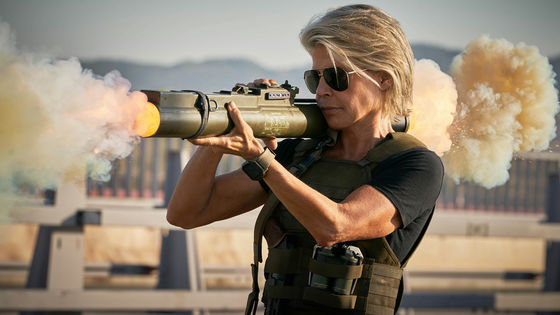 G:
pace?

mirror:
"First action", "Development of character story", "Finally everything is a lot of action".

G:
Was Mr. Cameron instructing the pace? Or was it that Miller himself decided that "I have to do this?"

mirror:
First, the style is quite different between me and Jim (James Cameron). I can't say that this is my second style (laughs), but my hobby and taste are different from Jim. However, I decided to imitate the "Terminator" and "Terminator 2" styles that I like this time. I want to be the "sequel" of the "Terminator" series.

G:
The director of this work was nominated from James Cameron. In working with James Cameron, did you ever find something new that you didn't have before?

mirror:
'Let's be kind to people' (laughs)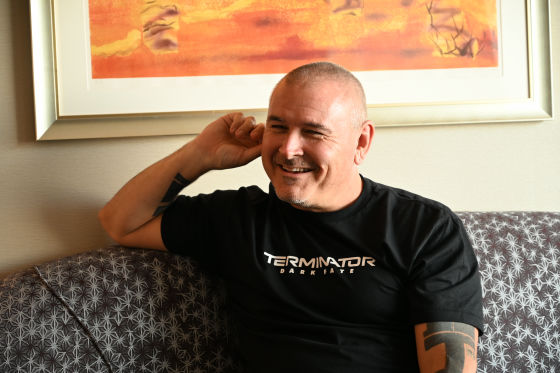 G:
(Lol)

mirror:
When you bring a character to the climax of the story, you may see a movie that you are forcibly bringing in an unnatural script. But in the Jim movie, the flow is natural, and the action scenes are included naturally. I like it and I like it, so this time I was able to hear how it was actually going to the gym.

G:
Oh. how was it?

mirror:
`` No, I decided the action first and forcibly brought it there '' (laugh)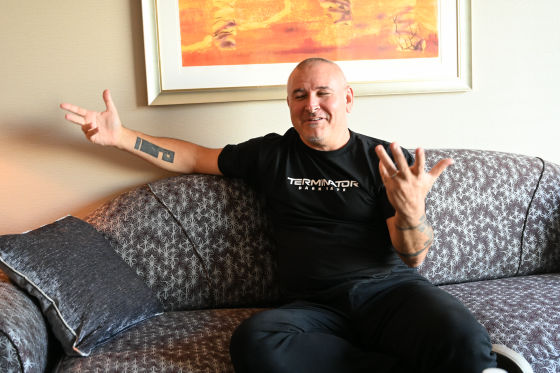 G:
(Lol)

mirror:
In fact, even though it was forcibly, I did not feel that way, and I thought it was a skill.

G:
According to the materials, we gathered top creators of science fiction and fantasy such as
David S. Goyer
,
Greg Bear
,
Josh Friedman
,
Warren Ellis
when discussing the development of the plot, but what about this member? Did you decide that?
mirror:
They are good at creating big worldviews and systems from the point of being completely blank. In the past, Sarah Connor crushed Cyberdyne and the world changed and a new future came. So how does that 'new future' differ from the world drawn with the terminator so far? We discussed this point in various ways based on the assumption that "if it is." First of all, let 's talk about the big part of the world.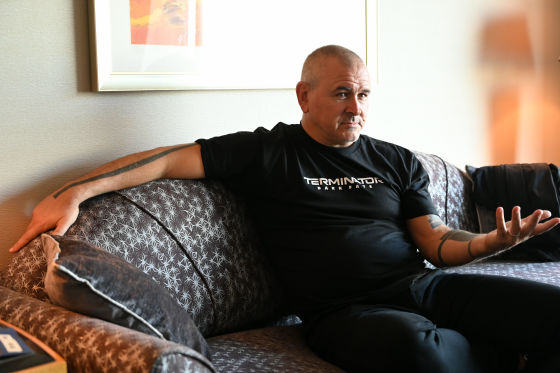 G:
So that's it.

mirror:
There is a person who has fate and there is something to follow it, while the composition that the protector comes from the future will be the same as "T1" and "T2". Jim has already done two, and the way to solve them is also similar, so it was a big mission for creators to show that there is also such a thing.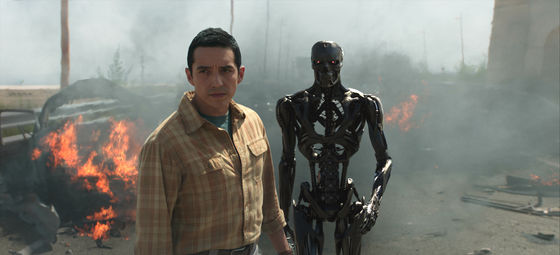 G:
This work has become a tremendous visual work. I think the CG staff members were tough, but what about the scenes that took a lot of time and was difficult to produce?

mirror:
It was a futuristic scene that took a lot of time and effort, and it was really hard where the machine called Rev-7 was flying around. When it was difficult, there were a lot of troubles (laughs), but it was the opening sequence. There were a lot of conversations here, but it was unnatural and was cut. I would like you to check with your own eyes what the result will be.

G:
To be in charge of a world-renowned series could be tough enough to create a new "Star Wars" series.

mirror:
It 's about the same "Danger" (laughs)

G:
When you heard this story, did you think 'cameron should do it'?

mirror:
Certainly, at first I thought, "Is it serious !?" (laughs) But Jim is too busy to
make four sequels to "Avatar"
. I can't imagine that there is a work that can be loved so much in the rest of my life.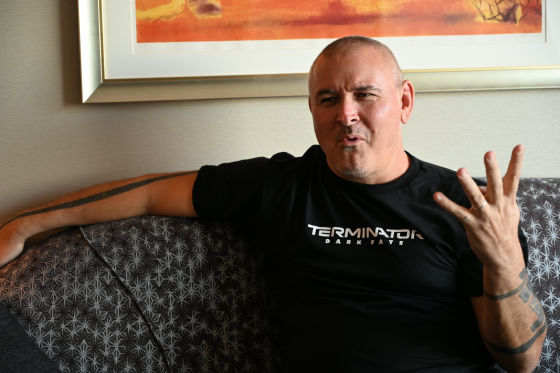 G:
I heard that Cameron also participated in the editing of this work. Did you work together?

mirror:
Jim had a "final cut" (final editing right), so sometimes I sent a "not good" memo, but I didn't actually work together in the editing room. Jim is a producer in this film, but it is originally a film director, and "two directors in one film" is not very good.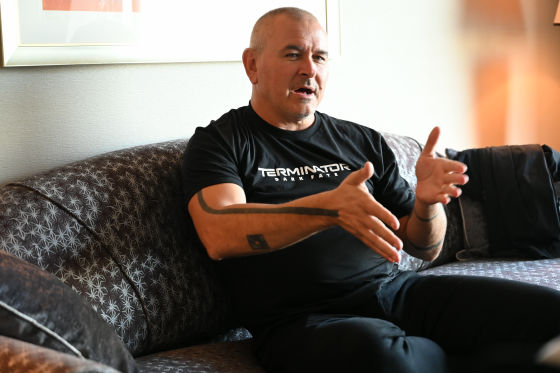 G:
I see, it was exactly divided. Thank you for talking today.

Of course, people who have never seen the 'Terminator' series so far, and those who have requested 'that continuation ...' after the first and second works in the series, 'I see, this is the terminator' The "Terminator: New Fate" will be released from Friday, November 8, 2019.