Mucha Foundation is releasing Mucha coloring book that can be downloaded for free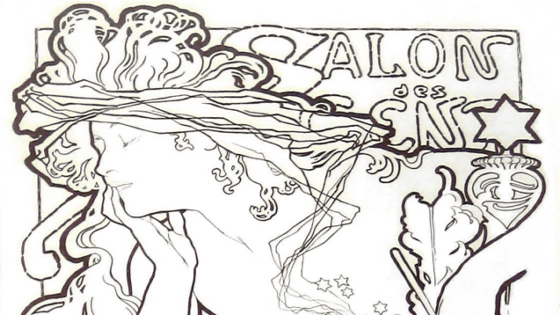 Alphonse Mucha,
one of the world's leading painters in the Czech Republic, worked on stage posters and decorative panels in the 19th and 20th centuries, creating works as beautiful as enthusiastic Parisians stole posters from the streets. Mucha's line art has been published on the website by the Mucha Foundation and can be downloaded and painted as you like.
Color your own Mucha-Gallery-Mucha Foundation
http://www.muchafoundation.org/gallery/colour-your-own-mucha
Clicking on the above URL will bring up a page entitled 'Color your own Mucha' with a thumbnail of the coloring book. Click on the upper right image to try it out ...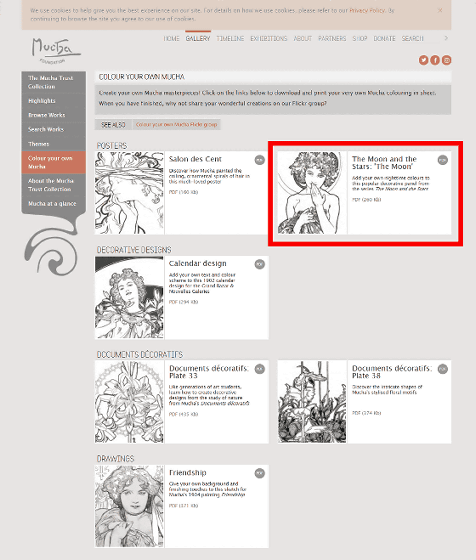 The line drawing of Mucha is displayed as a PDF file as follows. The PDF file can be downloaded from the icon on the upper right.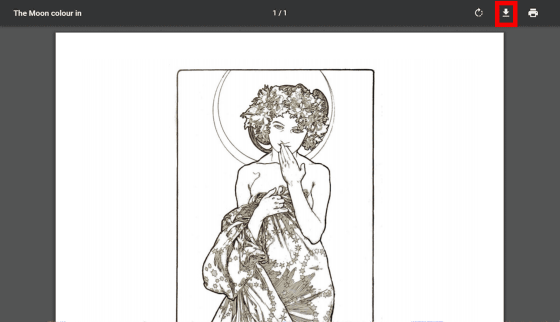 A coloring book for 'The Moon', one of the series works 'The Moon and the Stars', looks like this.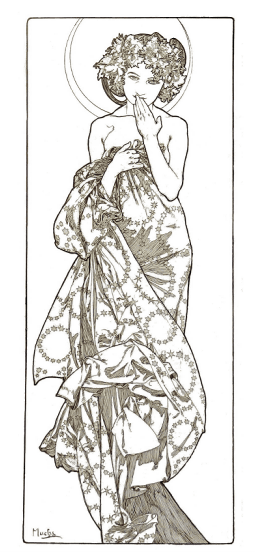 'Salon des Cent'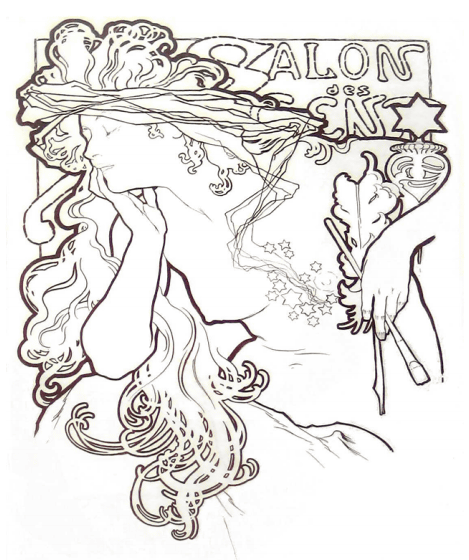 Coloring books other than portraits are also available.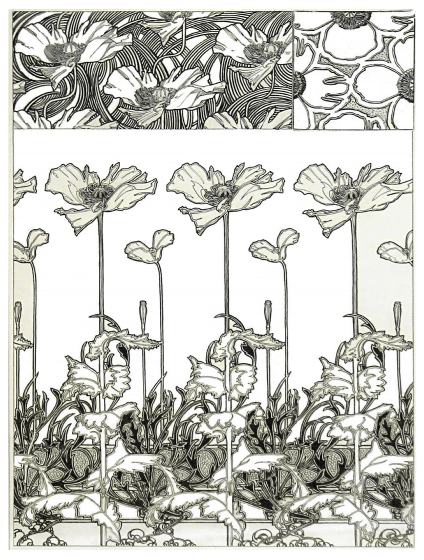 Mucha's work is also published on the website, and you can see beautiful works as a sample coloring book.

Browse Works-Gallery-Mucha Foundation

http://www.muchafoundation.org/gallery/browse-works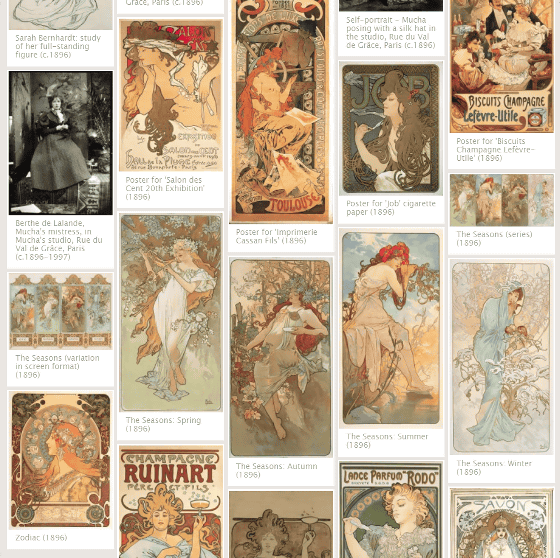 Looking at the colored work of 'The Moon', it looks like this. It is interesting to see that the atmosphere changes drastically with one color scheme compared to line drawing.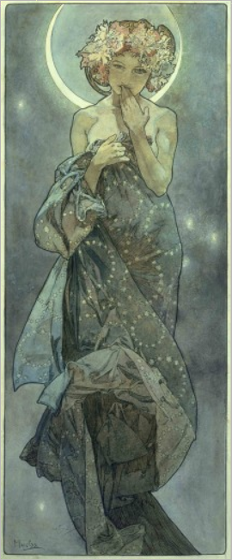 Some people have already tried coloring on Twitter. The painter's personality overlaps with Mucha's painting in both digital and analog coloring books.

I heard that the Mucha Foundation was distributing Mucha's coloring book and downloaded and painted it immediately. The wonder that the painting looks good thanks to the benefits of Mucha. pic.twitter.com/g1iNrCa6GJ

— Ruysch (@ 1Ruysch) April 6, 2020
in Art, Posted by darkhorse_log