An extension 'Intention' review for Chrome / Firefox that sets a timer for browsing YouTube and Twitter to prevent waste of time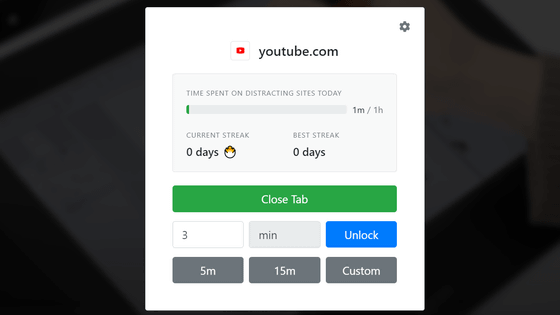 There are many people who have experience that 'I set aside what I had to do and browsed unrelated sites such as YouTube and Twitter all the time, wasting time in no time.' By introducing the extension ' Intention ' for Google Chrome and Mozilla Firefox, it is possible to prevent wasting time by setting a time limit for browsing specific sites.

Intention

https://www.getintention.com/
Intention-Chrome Web Store
https://chrome.google.com/webstore/detail/intention/dladanhaondcgpahgiflodhckhoeohoe
Intention – Get this Extension for Firefox (en-US)
https://addons.mozilla.org/en-US/firefox/addon/intention/
Intention is distributed for Chrome and Firefox. In order to introduce the Chrome version this time, open the
official website
in Chrome and click 'Add to Chrome'.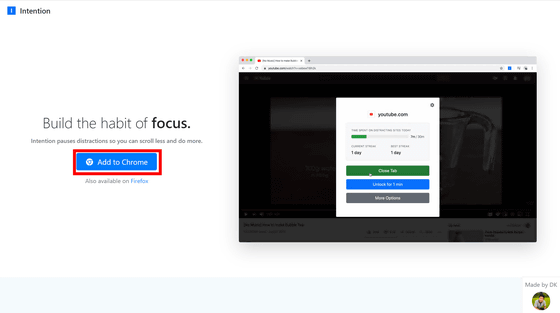 The Chrome Web Store page will open. Click 'Add to Chrome'.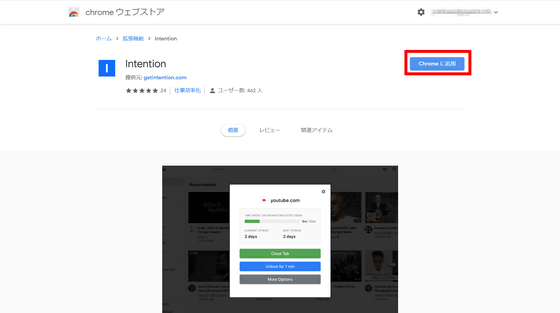 In the pop-up window that appears, click 'Add extension' to install Intention.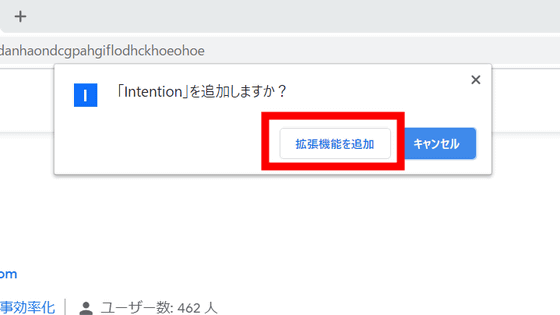 When Intention is installed, the following screen will be displayed. The man in the center is the developer
DK
. Click 'Continue' displayed at the bottom of the page.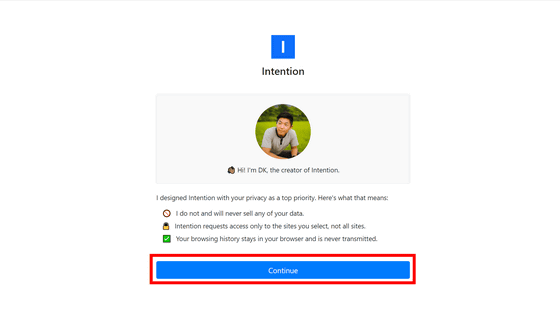 'Add disstracting sites' (Add distracting sites), so register the sites that restrict viewing by Intention. Intention cites YouTube, Facebook, Twitter, Instagram, Reddit, and five social media as particularly distracting sites. If you want to restrict YouTube viewing, click 'Add' to the right of 'youtube.com'.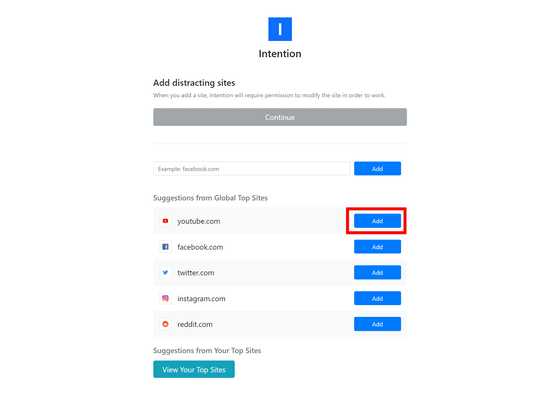 The Intention access request will pop up, so select 'Allow'.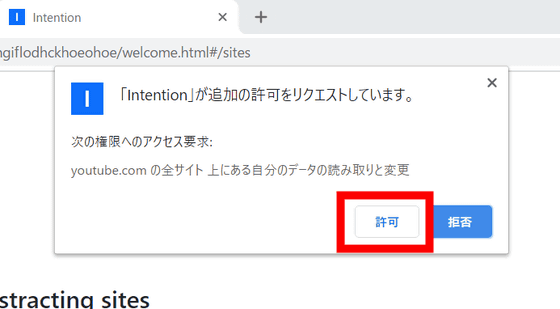 Then, the viewing restriction was set on YouTube. Click Continue ...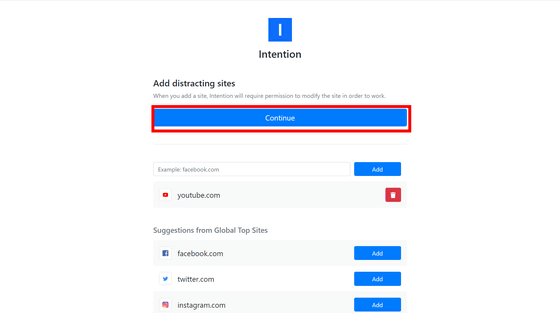 The setting completion screen is displayed. Click 'Go' to browse YouTube.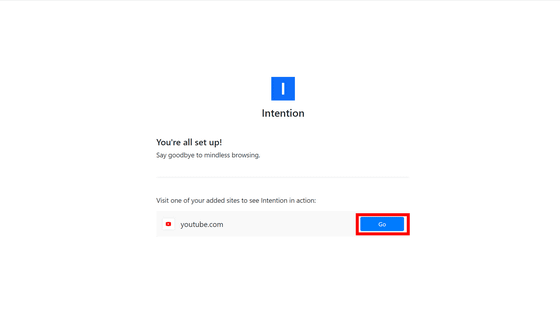 At the moment of accessing YouTube, the screen became dark and I could not browse, and the following window appeared. To watch YouTube, you have to set a time limit. For example, if you click 'Unlock for 1m', you can only browse for 1 minute.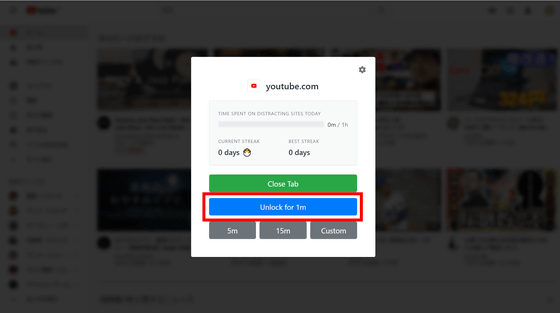 On the Intention icon displayed in the upper right of the browser, a timer that measures the remaining time that can be viewed appears. When this timer reaches 0 ...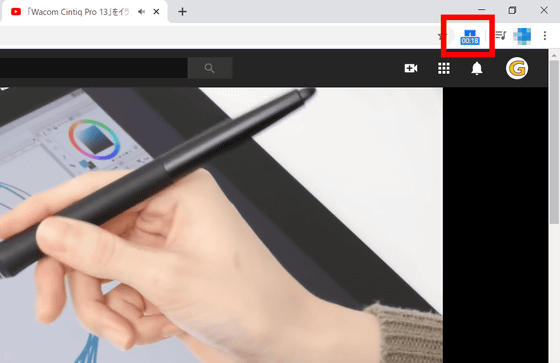 You can no longer browse the site, and the screen below appears. There is no longer a 'forget the time and continue browsing unrelated sites' because the lock is temporarily applied when the set time comes.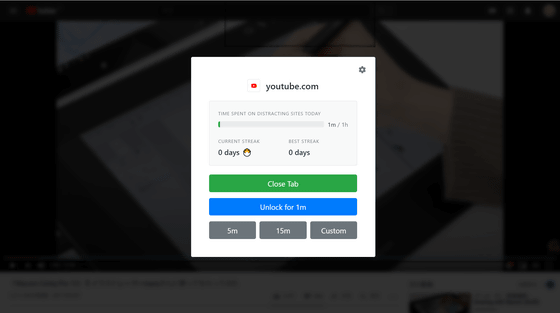 If you think 'No, let's stop looking at the net anymore!', Click 'Close Tab'.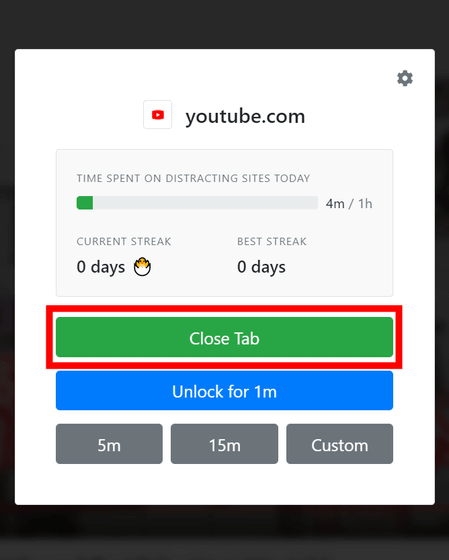 Of course, you can also remove the restriction by saying 'Hmm, just a little more ...'. Click 'Custom' to set the time limit yourself.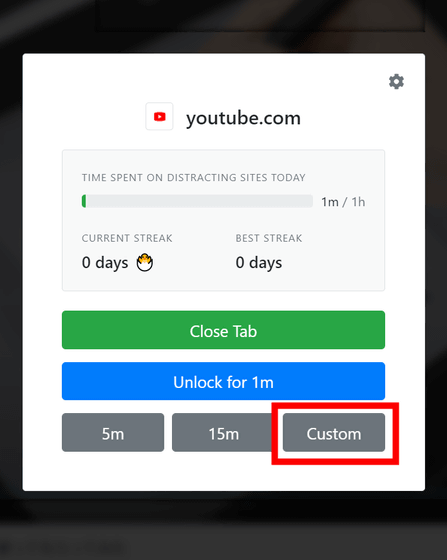 The time limit can be set in minutes. For 3 minutes, enter '3' in the input field and click 'Unlock'.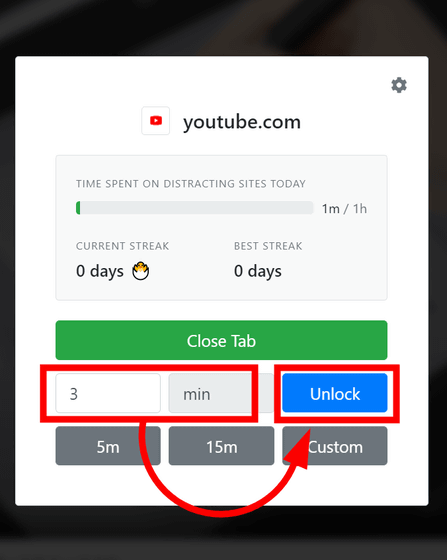 In addition, it is necessary to open the setting screen in order to add a restricted viewing site to Intention later. Click the Intention icon at the top right of your browser, then click the gear icon.



To set a specific site as a browsing restriction target, select 'Sites' from the left column, enter the URL in the 'Distracting Sites' input field, and click 'Add'.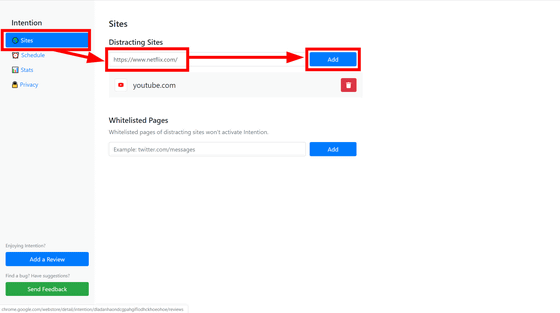 Also, in 'Schedule', you can set the time and day of the week when Intention is enabled by turning on the 'Set scheduled hours' switch. For example, to enable Intention from 9am to 5pm on weekdays, set as follows.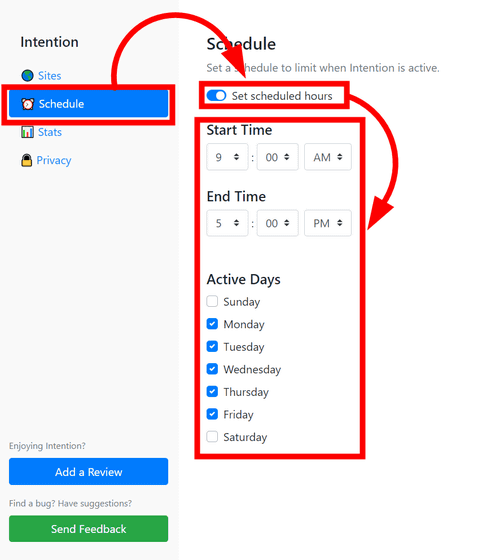 And in 'Stats', I was able to see statistics showing how many people have visited the restricted browsing sites.