Although there is no kelp, a mysterious fermented drink called `` Kombucha '' `` KOMBUCHA '' has appeared in limited quantity / limited to Famima, so I tried drinking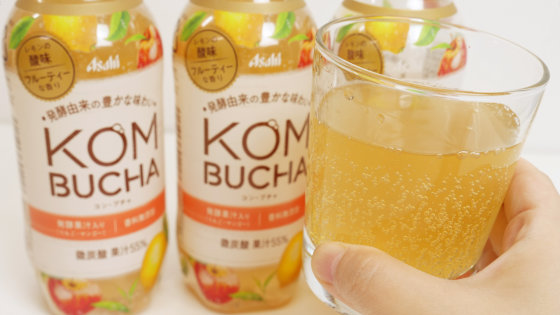 The mysterious drink `` KOMBUCHA '' (Kon Bucha) , which is associated with kelp from the name `` Kon Bucha '', but actually kelp has nothing to do with it, appeared in Family Mart limited from Tuesday, May 26, 2020 I am. I actually bought and tried Kon Bucha, which is a fermented drink and is popular overseas for health-conscious people.

KOMBUCHA extract * and new carbonated juice using fermented juice 'KOMBUCHA' will be on sale from May 26 (Tuesday) in limited quantities at FamilyMarts nationwide! ! | News Release 2020 | Company Information | Asahi Beverage

https://www.asahiinryo.co.jp/company/newsrelease/2020/pick_0521.html
Asahi KOMBUCHA 450ml | Product Information | Family Mart
https://www.family.co.jp/goods/drink/4436034.html
This is Kon Bucha package.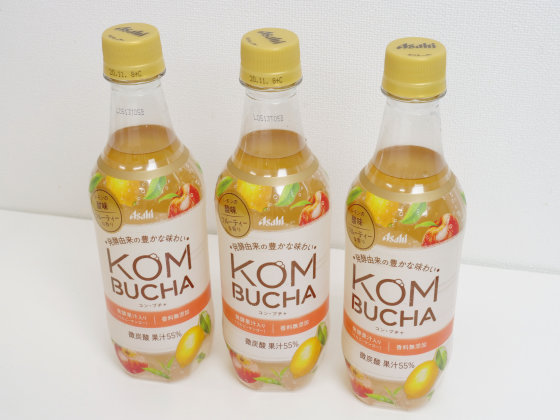 A fermented juice of apples and mango, 55% juice, slightly carbonated drink. In the first place, Kon Bucha is a fermented drink that is often called in Siberia, also called '
black tea mushrooms
'. It is a drink that ferments by adding sugar to black tea or green tea and adding a colony of acetic acid bacteria that looks like mushrooms. It seems to be sold as a health drink in Europe and America.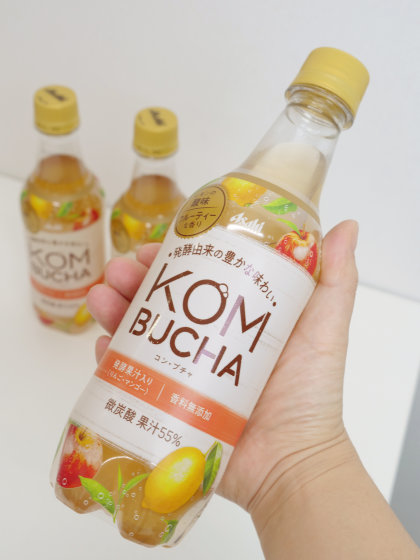 The raw material name of Kon Bucha that appeared from Asahi is shown as 'fermented black tea extract'. In addition, it contains apple and lemon juice, fermented apple and mango juice, and salt.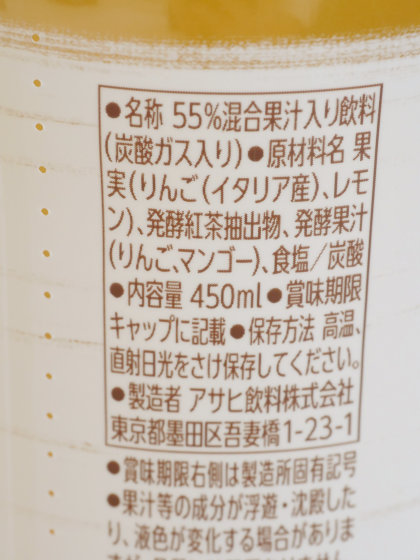 Calories are 27 kcal per 100 ml. It is about 121 kcal for a bottle of 450 ml.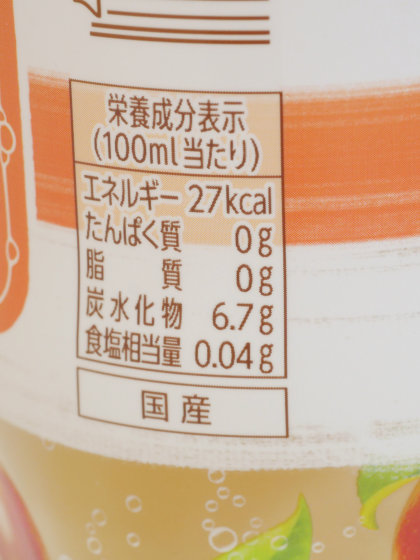 When I poured it into a cup, there was no strong odor.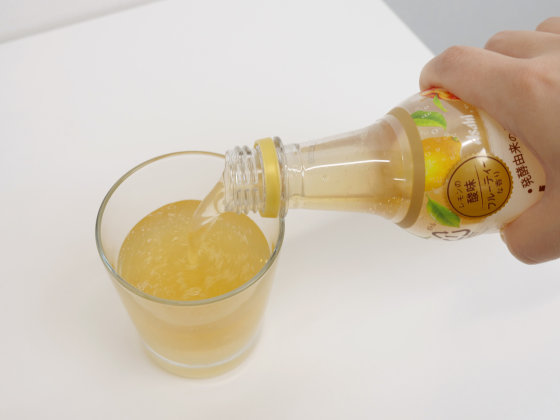 When I close my nose, it has a faint scent like fruit, but it does not have a strong scent because it does not contain fragrance. It is difficult to describe the taste in a single word, but it feels like a 'beverage containing ginger ale juice with weak carbonic acid.' It is a mysterious drink that does not reveal the mystery even if you drink it, because it is a fermented fruit juice, because it contains salt and carbonic acid, for some reason I feel a flavor like grapefruit or ginger that is not included in the raw materials & The natural sweetness of the fruit juice made it very easy to drink and had a gentle texture. This is the finish you want people who are not good at selling carbonated drinks to have a strong aroma and carbonation.



In addition, Konbucha is 162 yen including tax and can be purchased at FamilyMart nationwide.