A charity tournament appealing to the elimination of racial discrimination against black people was held in the street fighter community and donations of over 1.5 million yen gathered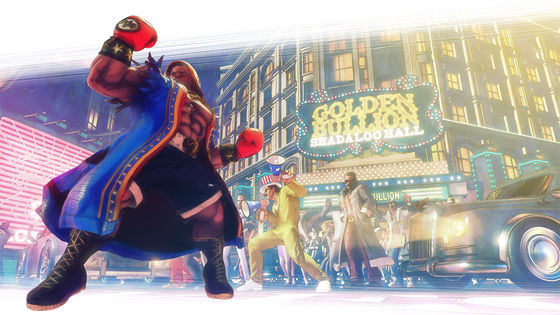 A white police officer assaults a black man, George Floyd, and protests are being held throughout the United States. In response to this Minneapolis riot , fans of the fighting game Street Fighter series on Reddit on the overseas bulletin board were asked to raise donations to the Black Lives Matter (BLM) organization appealing for the elimination of racial discrimination against black people. An official tournament was held. Hundreds of gamers have participated in this effort and have successfully raised more than $14,000.

Street Fighter Event Benefiting Black Lives Matter Demolishes Fundraising Expectations
https://kotaku.com/street-fighter-event-benefiting-black-lives-matter-demo-1843860542

The event was hosted by a street fighter subreddit on Reddit, which was initially a charity tournament that consisted of 'donating $200 (about 22,000 yen) to a charity selected by the winner.' However, there was a dedicated donation page so that anyone interested in the event could donate at any time.

BLM Charity Tournament tonight.https: //t.co/mRVf27tavr

$200 to the charity of the winners choosing.

Feel free to donate if willing and able: https://t.co/oORndQGuMN

Our friends at @matcherino_ have put up a coupon code as well.Enter

blacklivesmatter

to add $1 for free

— R/StreetFighter (@RedditSF) June 1, 2020


The official Twitter account of Street Fighter tweeted the outline of the charity tournament, and it seems that the donation swelled in an instant. Among the users who donated to the charity tournament are legendary professional fighting gamers such as Justin Wong , a legend in the American fighting game community, and Perfect Legend .

The moment when Justin Wong donated $501 (about 54,000 yen) is contained in the following movie.

SHOUT-OUTS TO @JWonggg FOR THE $501 DONATION! @RedditSF's $10k goal is within reach now!

Donate: https://t.co/mkK4lRGfnY
Watch: https://t.co/UOxn0y2zTk https://t.co/9w1BT8JnyH pic.twitter.com/9umcwx7MN4

— ???? Mama Dao ⚡ (@TheMamaDao) June 2, 2020


Participants in a charity tournament can choose which charity to donate the winnings they will receive if they win. The final donation for the charity tournament was $14,225.03 (about 1.5 million yen), and the winner was Kevin Barrios . Barrios has decided to donate to the Black Visions Collective , a BLM organization in Minnesota.

btw @Dual_Kevin worked his ass off in tonight's tournament.

The comebacks and adaptation were on point.

Incredible player.https: //t.co/trRRxe5WM6

— R/StreetFighter (@RedditSF) June 2, 2020


The charity tournament has been held for about 5 hours, and you can check the whole movie from the following movie.

RedditFighting-Twitch