More than 80 million Chrome users are using harmful extensions that serve ads without permission in search results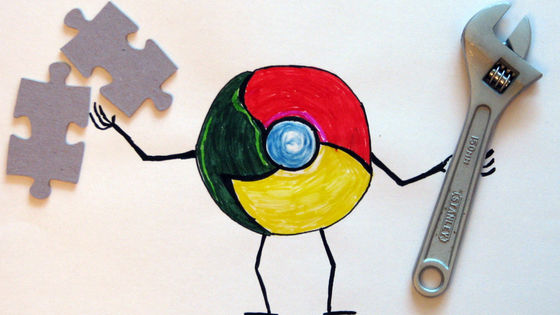 by
Tsahi Levent-Levi
IT security company
AdGuard
has reported that more than 80 million users are using malicious Chrome extensions such as fake ad blockers.
80M People Scammed by Chrome Fake Ad Blockers: the Same Old Song
https://adguard.com/en/blog/fake-ad-blockers-part-3.html
Cluster of 295 Chrome extensions caught hijacking Google and Bing search results | ZDNet
https://www.zdnet.com/article/cluster-of-295-chrome-extensions-caught-hijacking-google-and-bing-search-results/
The harmful Chrome extension that AdGuard discovered is to put ads in search results of Google and Bing without permission. When you enable these Chrome extensions and open the search results page, it loads images from the domain 'lh3.googleusrcontent.com', which at first glance seems to be related to Google. A coded ad is embedded in the loaded image, and this ad will be displayed on the search result page.
AdGuard has confirmed 295 harmful extensions of this kind, and the total number of users is over 80 million. Among them, fake ad blockers such as "Ad-block for YouTube — Youtube Ad-blocker Pro" and "Adblocker for YouTube — Youtube Adblocker" have reached 2 million downloads each.
The 295 harmful extensions reported by AdGuard can be found in the list below.
The list of extensions with fly-analytics script · GitHub
https://gist.github.com/ameshkov/238e45af398dfbae242fd32fe4894516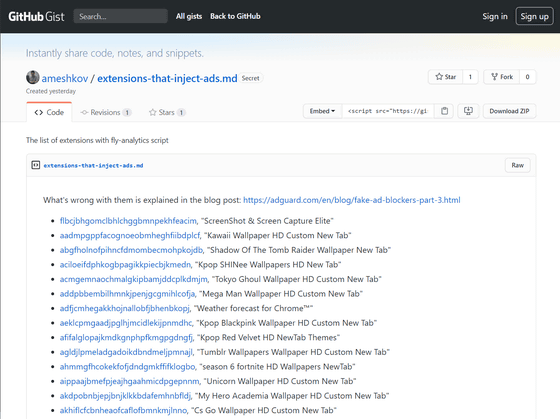 Most of these extensions are 'change the wallpaper of Chrome'. As AdGuard published its findings, 295 malicious extensions were being removed from the Chrome Web Store.
AdGuard also reports an extension that performs a scam called 'cookie stuffing', which is a different type of malicious extension from the above-mentioned search results without permission. The cookie stuffing extension has the same function as loading a specific
affiliate
link by sending a command from the command server. For example, if this extension is enabled and you visit Amazon.com to purchase a product, the affiliate cookie is automatically read, so a part of the fee will be paid to the attacker.
Cookie stuffing extensions are 'uBlocker — #1 Adblock Tool for Chrome', 'Video Downloader professional', 'Dark Theme for Youtube, FB, Chrome', 'AdBlock — Stop Ad on every Site', '2048 Game', and 'Music Saver'. So the total number of users of these six extensions was over 1.5 million at the time AdGuard investigated. Note that these extensions have been removed from the Chrome Web Store as reported by AdGuard.
In addition to these harmful extensions, AdGuard reported some spamming apps that spoofed downloads, saying, 'Google has failed to manage and keep the Chrome Web Store secure.' comment. Ask the user, 'Before installing the browser extension, do you really need it?' 'Install only trusted developer extensions' 'Excellent for most malicious extensions' He advises users to 'don't trust user reviews because they have reviews' and 'follow links to trusted websites without using the internal search of the Chrome Web Store.'